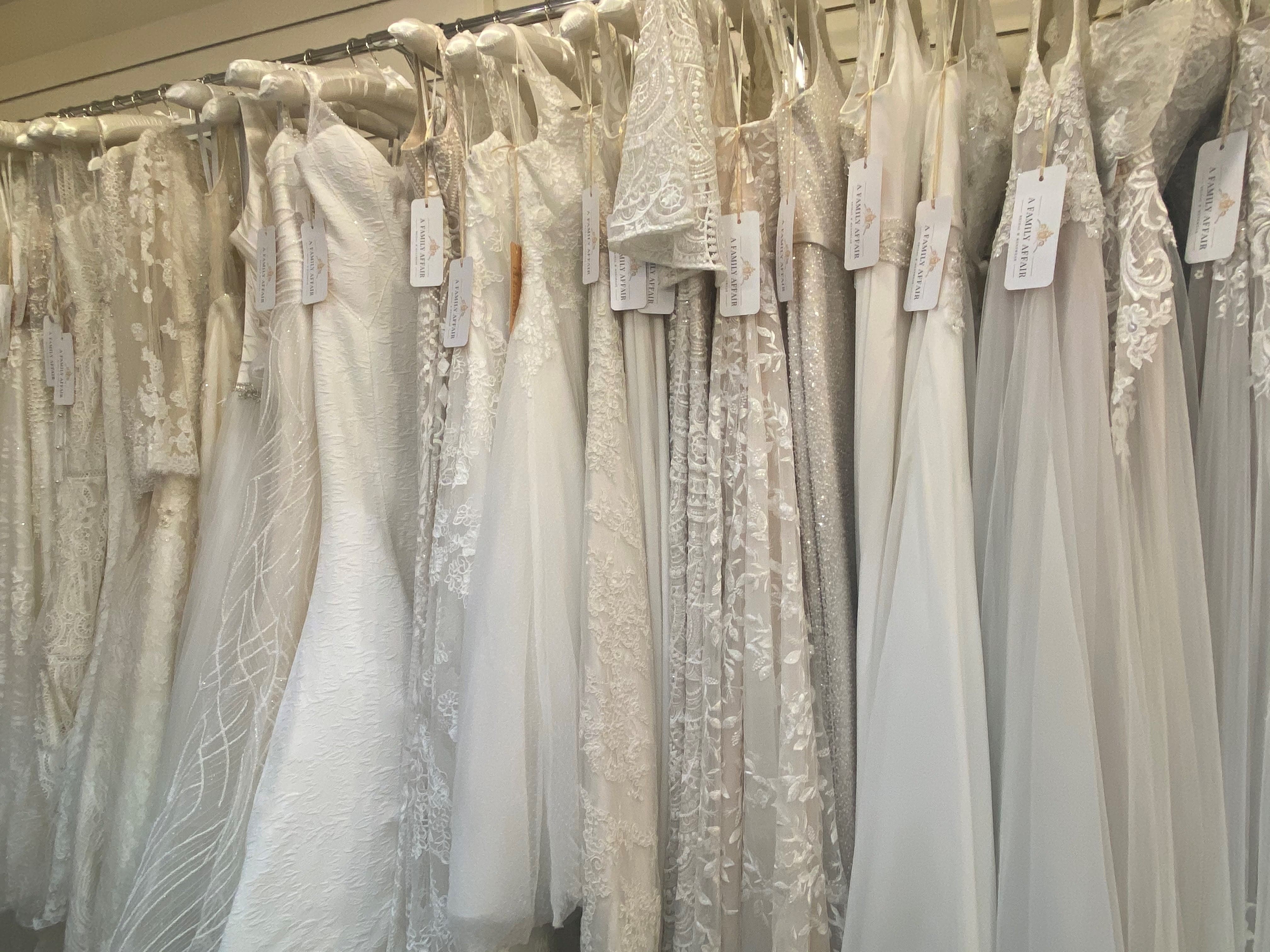 Proudly Serving Kendal, Cumbria, and Clients throughout the North West of England
Find Your Perfect Wedding Dress at Our Boutique in Kendal, Cumbria
Discover your perfect wedding dress in our extensive bridal collections. A Family Affair Bridal provides stunning bridal dresses for clients throughout North West England. With prices starting from just £100, our dresses are suitable for all budgets and tastes. Our bridal collections range from big princess dresses to stylish jumpsuits, including a range of items from top designers and brands. See a list of our bridal designers below, including galleries of just some of the dresses you can come and try on with us. Get in touch today to arrange an appointment at our bridal boutique in Kendal, Cumbria. Please note that not all of our wedding dresses are shown in the galleries.
WE ARE PROUD TO ANNOUCE OUR NEW DESIGNER, COMING IN APRIL 2021
Since its humble beginnings in the 1950's from a small London store, Ronald Joyce has flourished over the years and has made its mark as a prestigious British brand offering Bridal, Bridesmaids and Mother of the Bride dresses across the UK and Europe.
Internationally renowned wedding dress designer Veni Infantino's love of elegant, feminine and timeless designs shines through her Ronald Joyce bridal collections. Their values are: WE MAKE BRIDAL DREAMS COME TRUE
WE PROVIDE EXCELLENCE & QUALITY
WE LOVE WHAT WE DO
You may think the name sounds familiar. This is because they featured heavily in 'Say Yes to the Dress' with Princess Diana's wedding dress desigher, David Emanuel.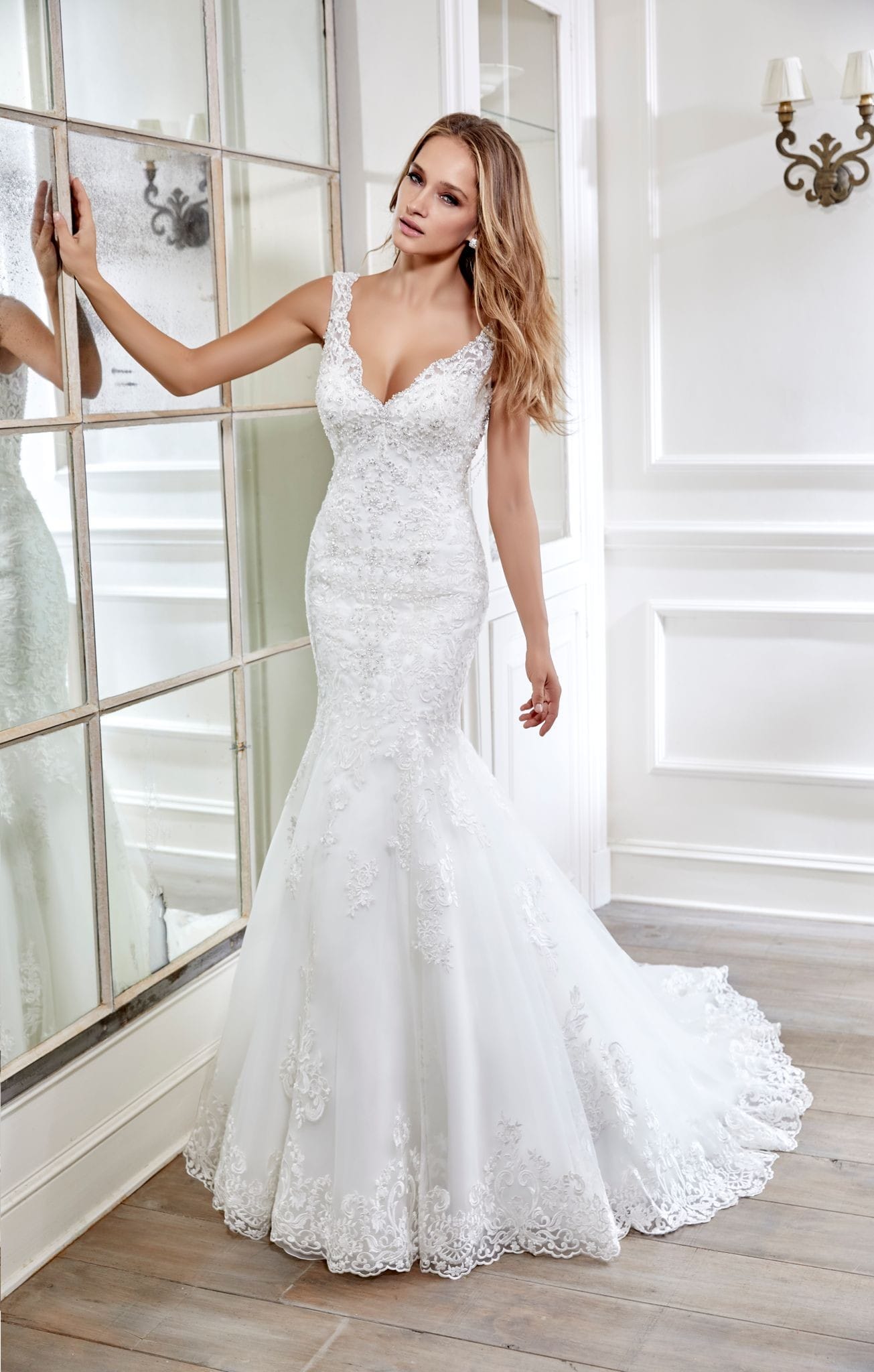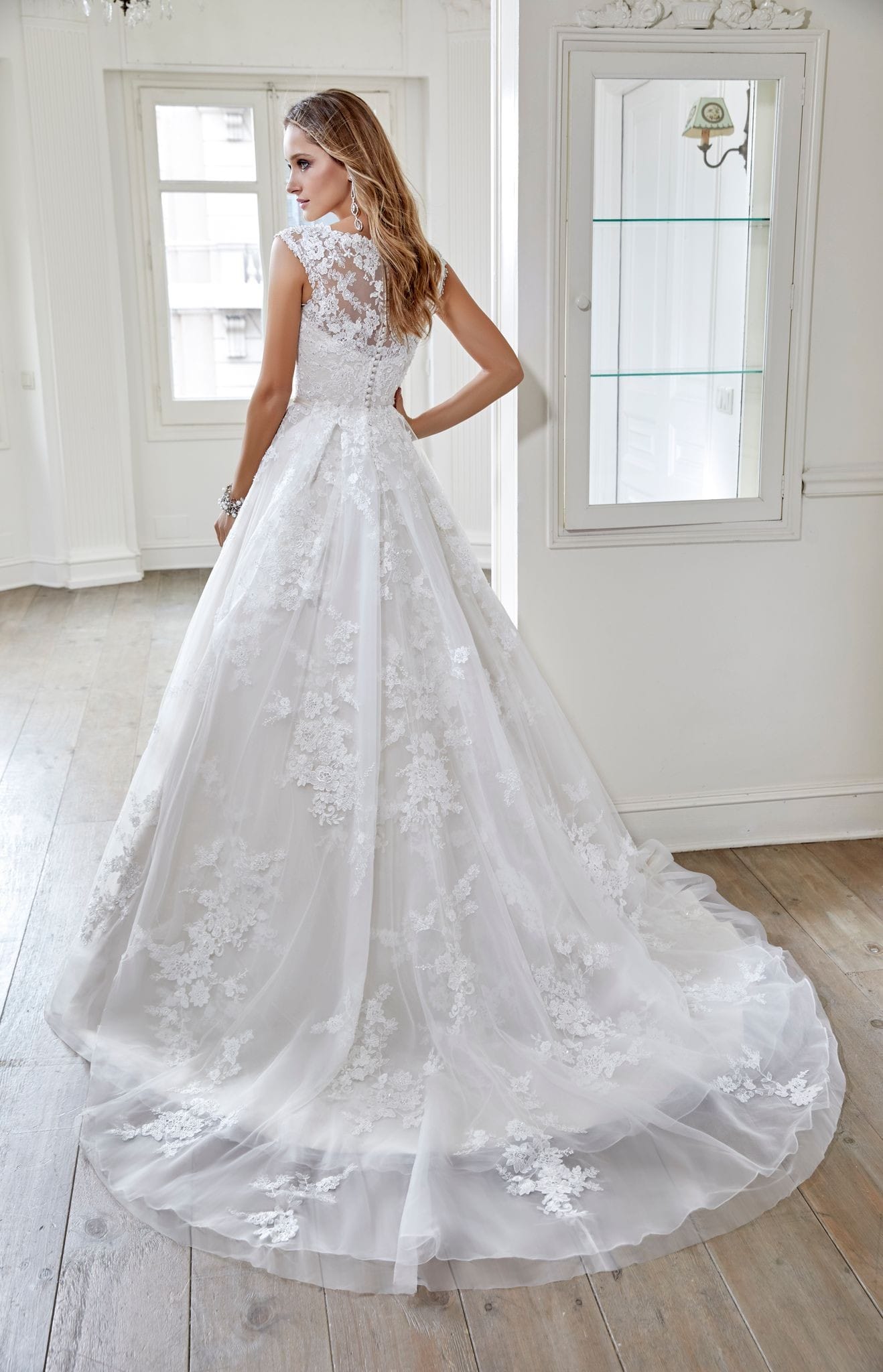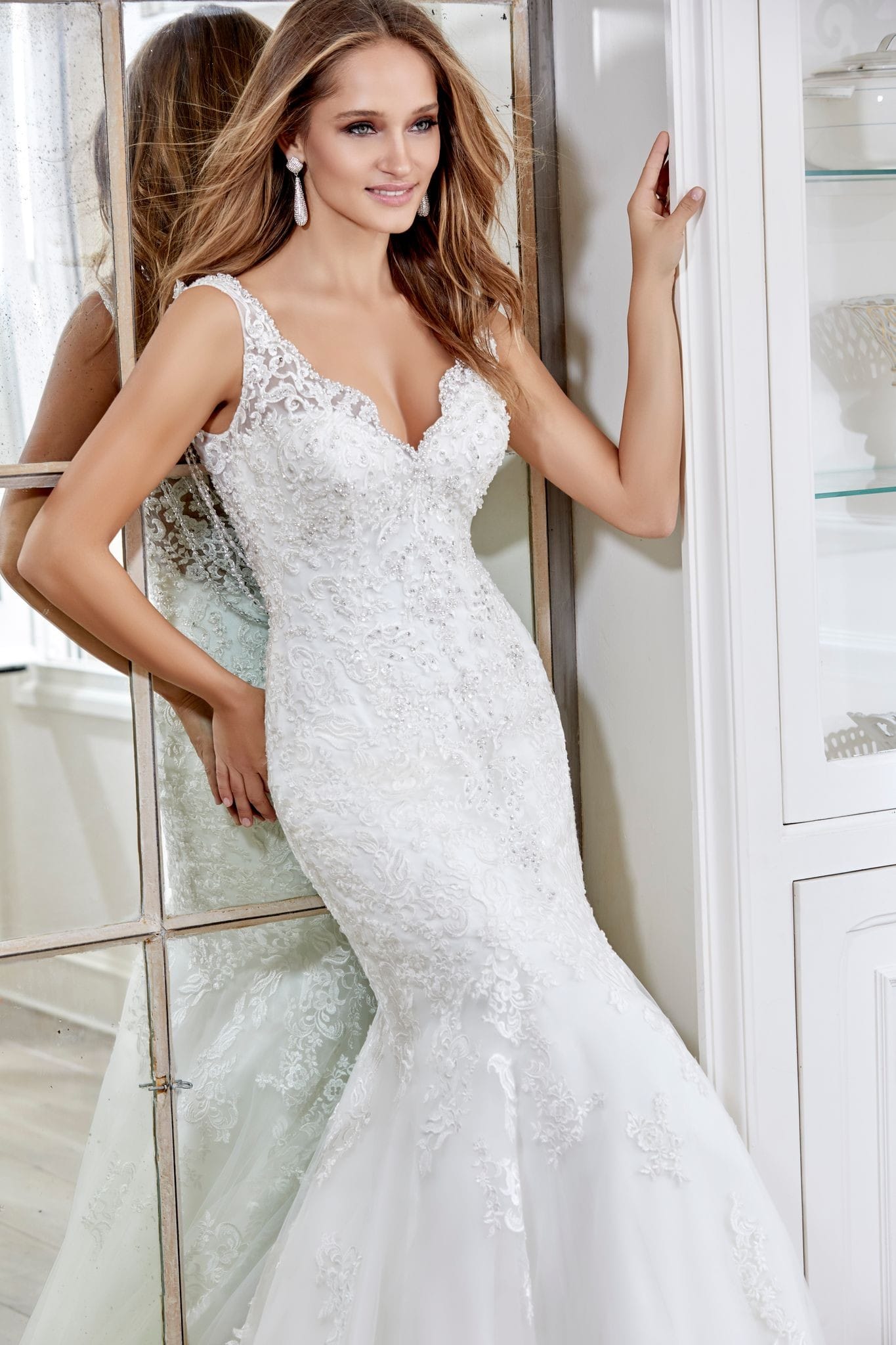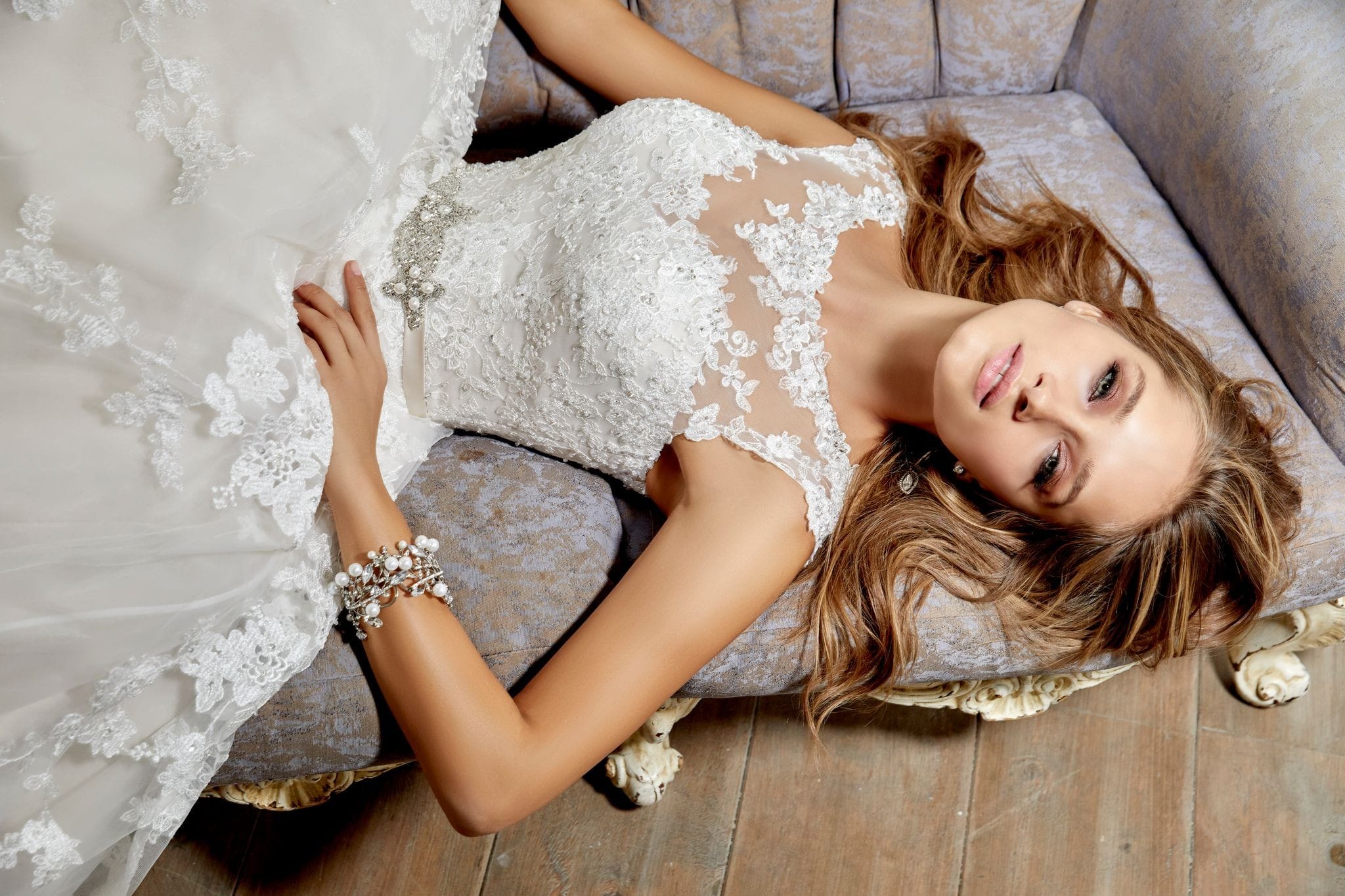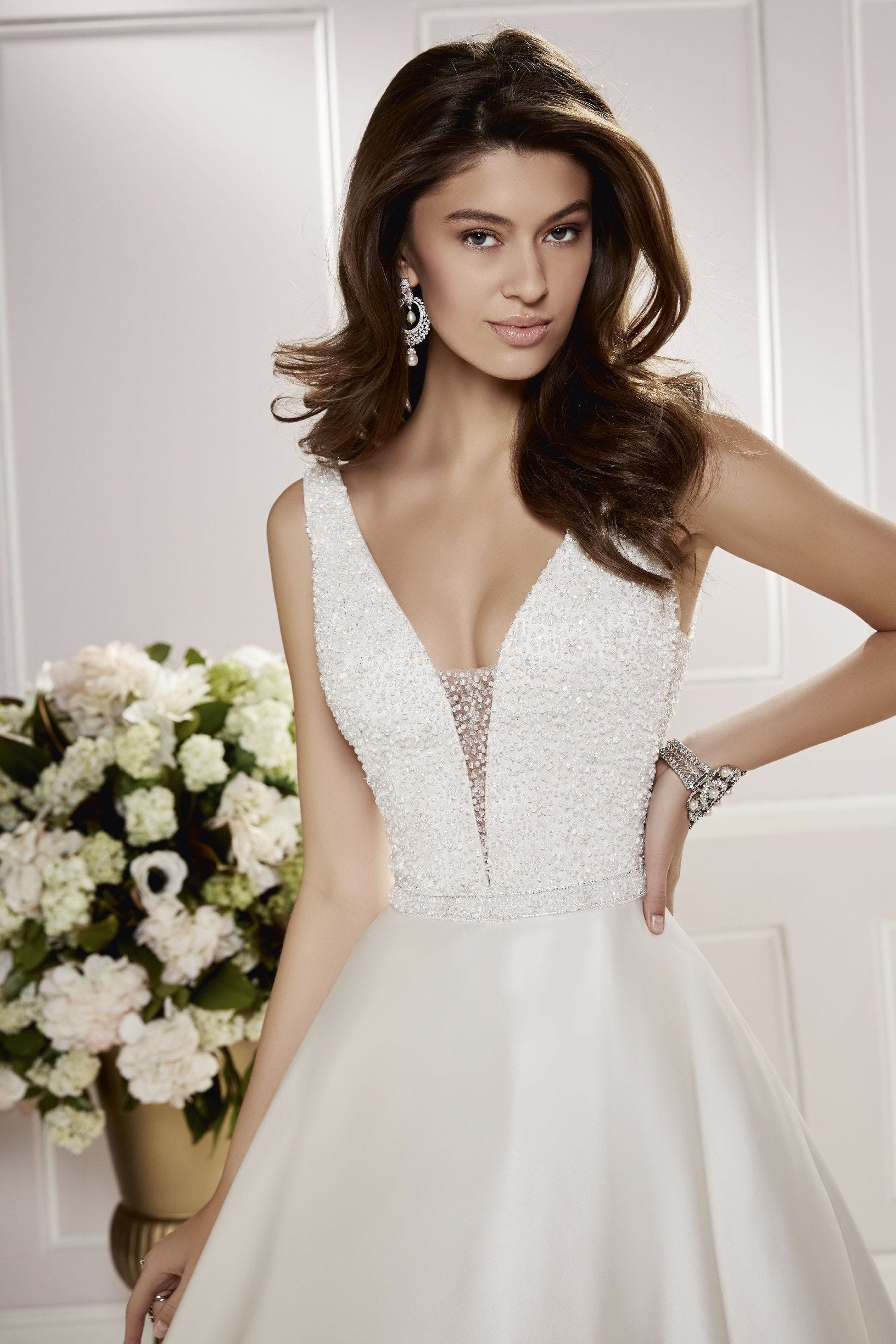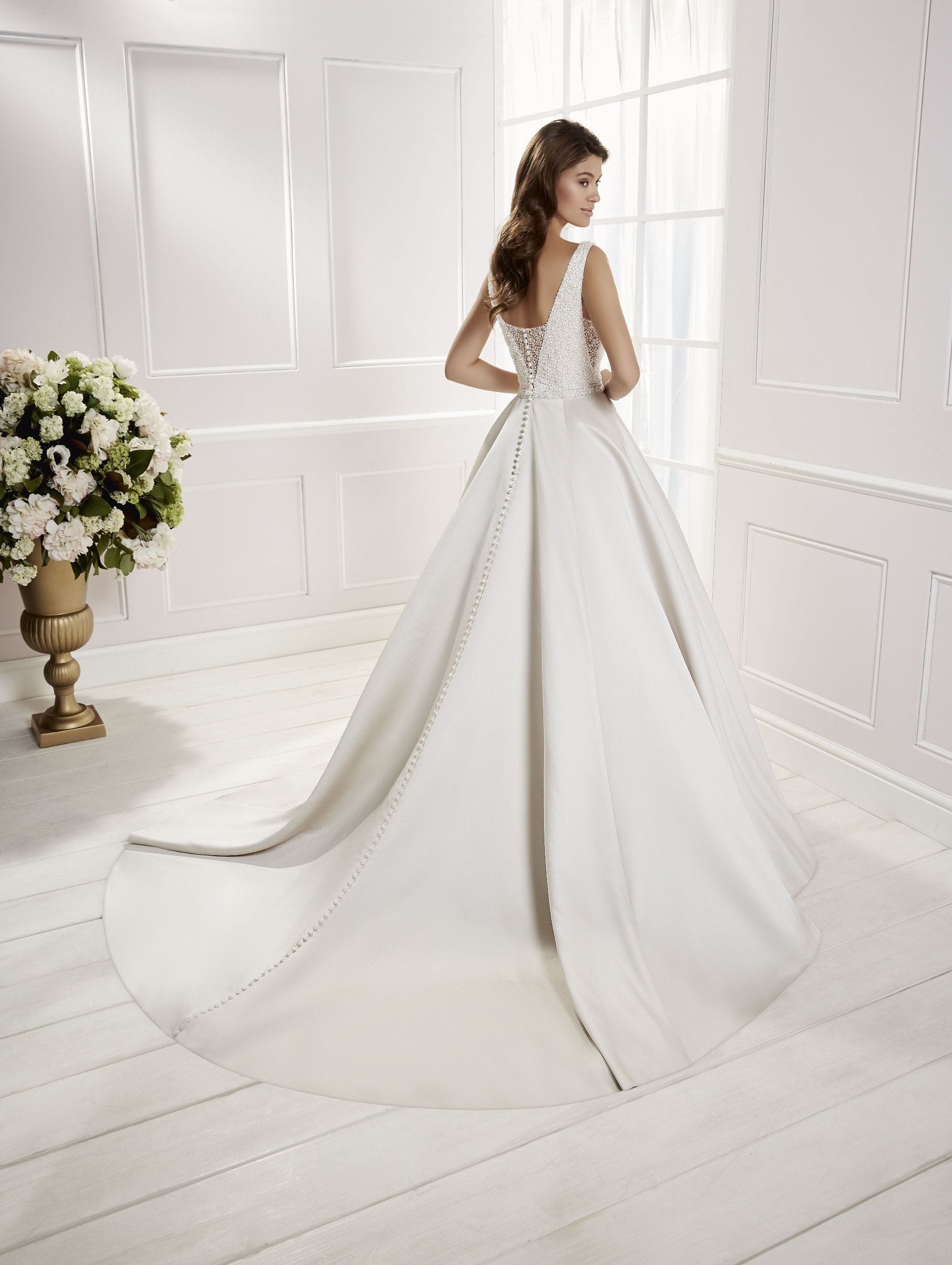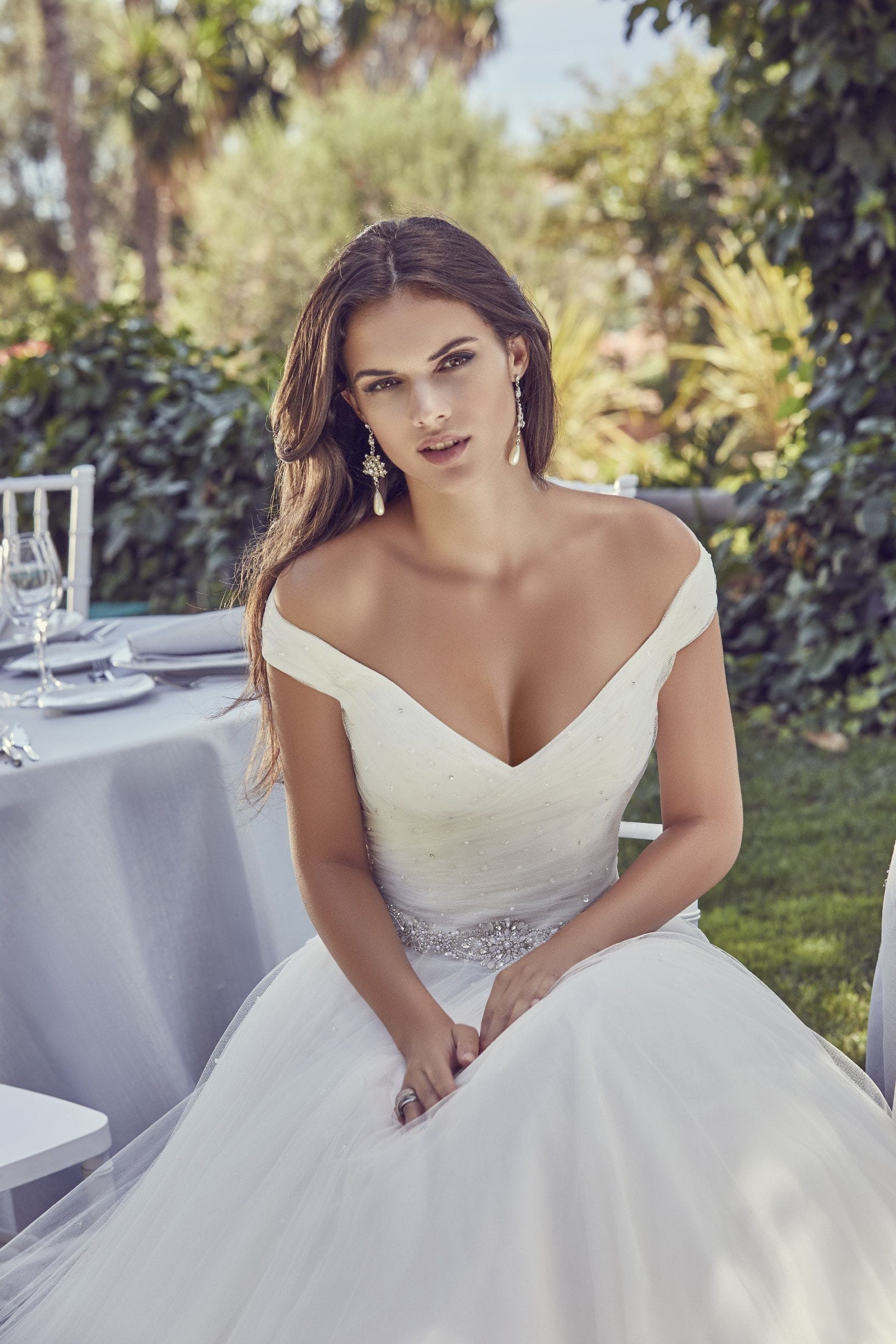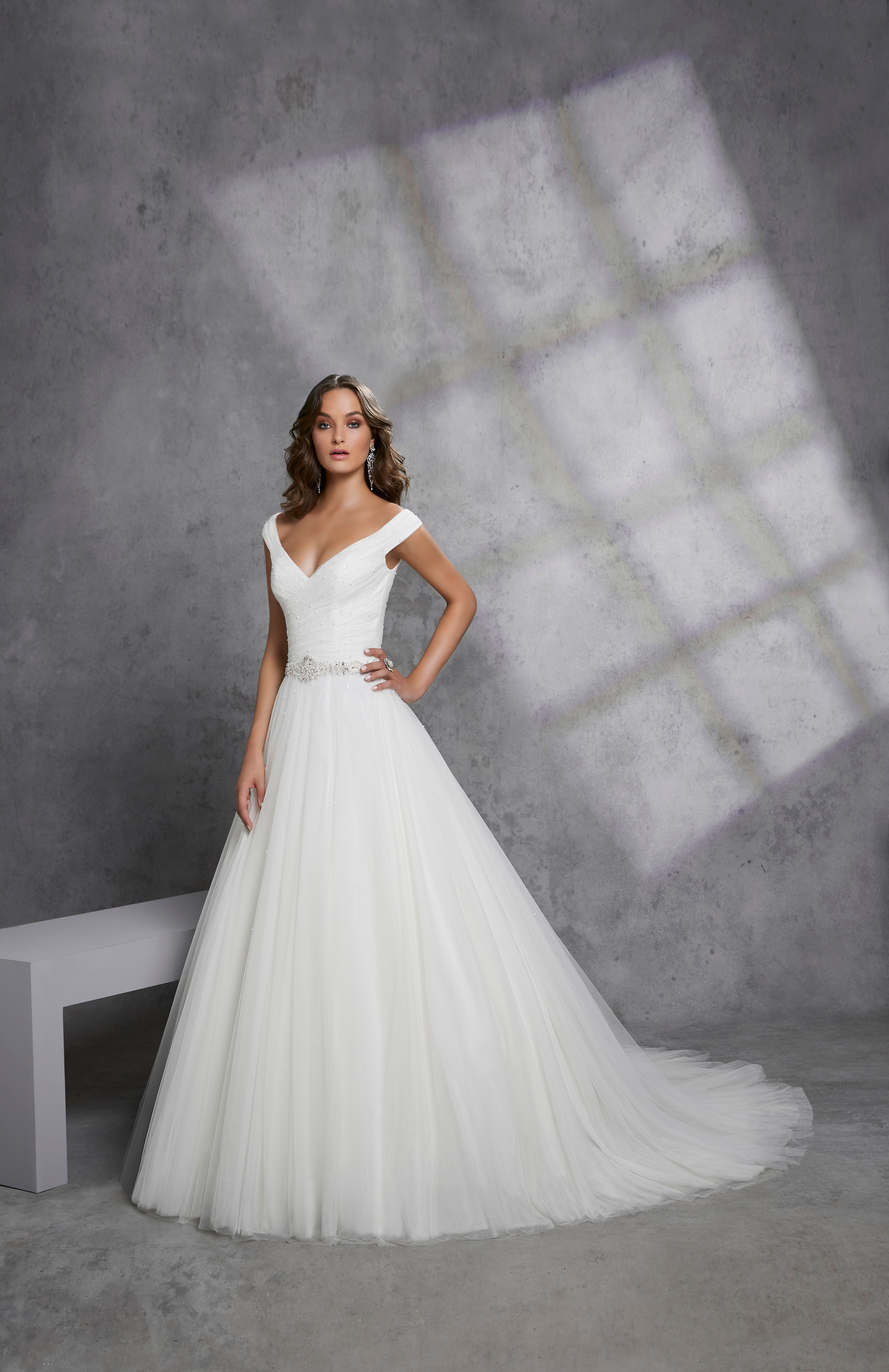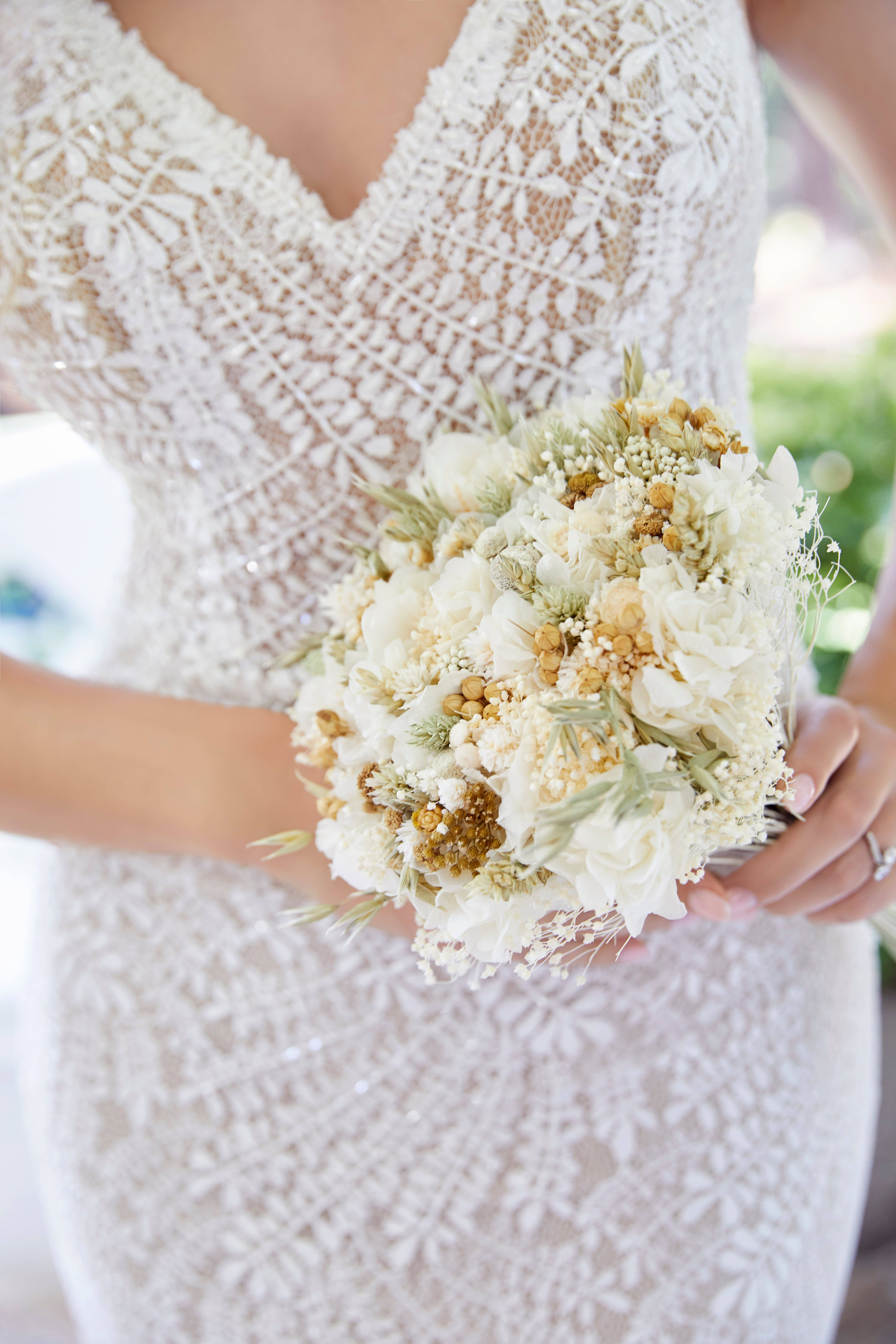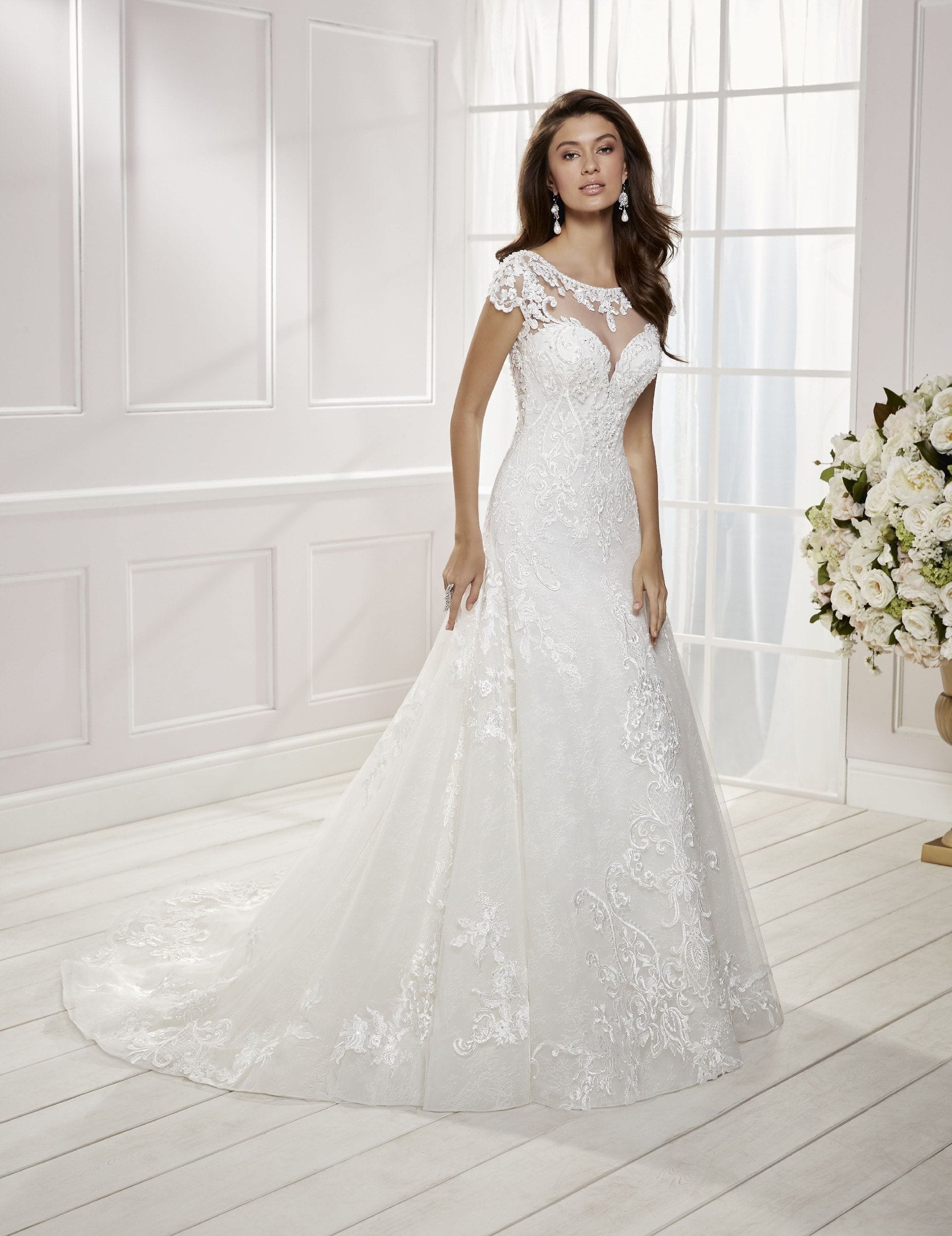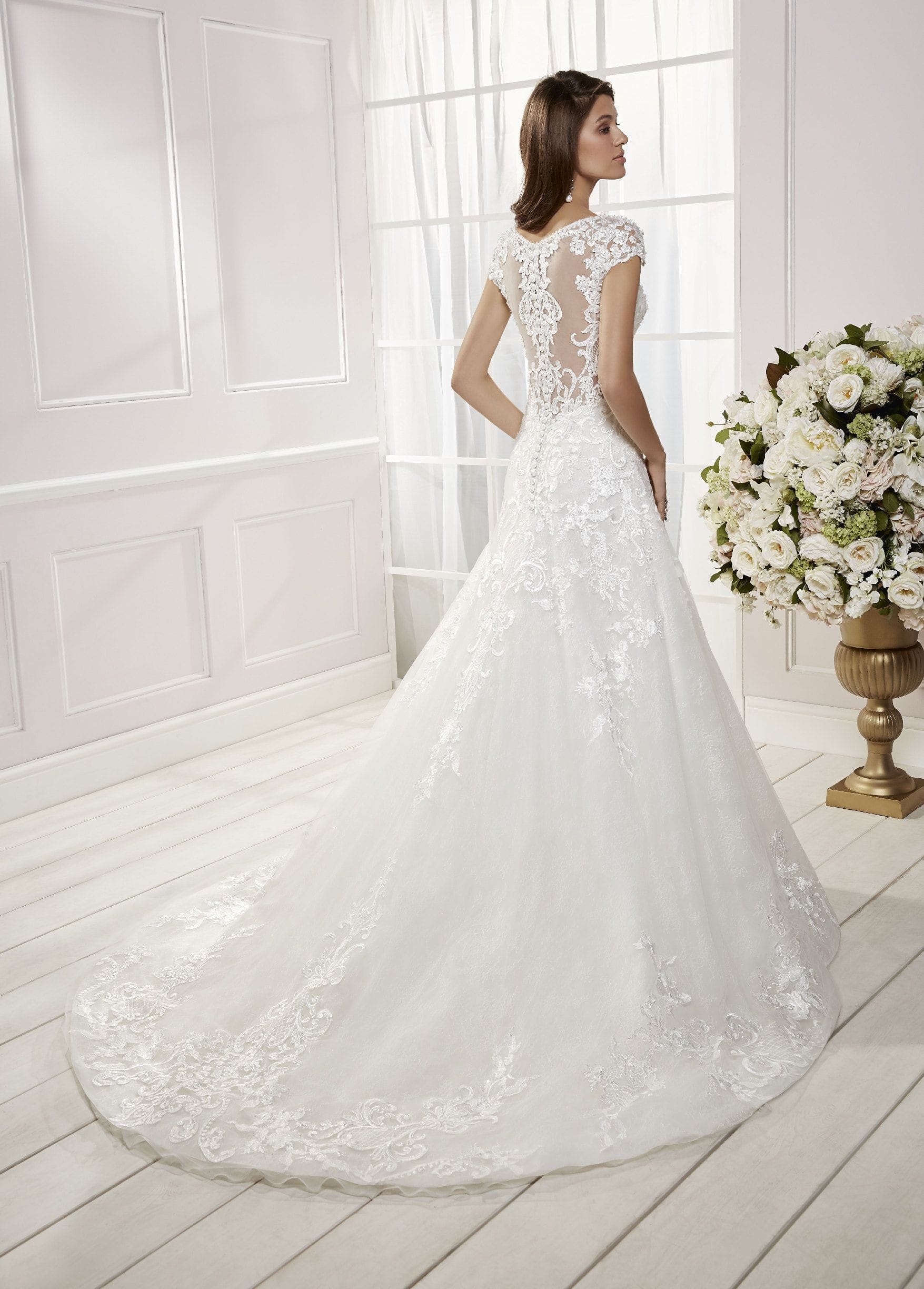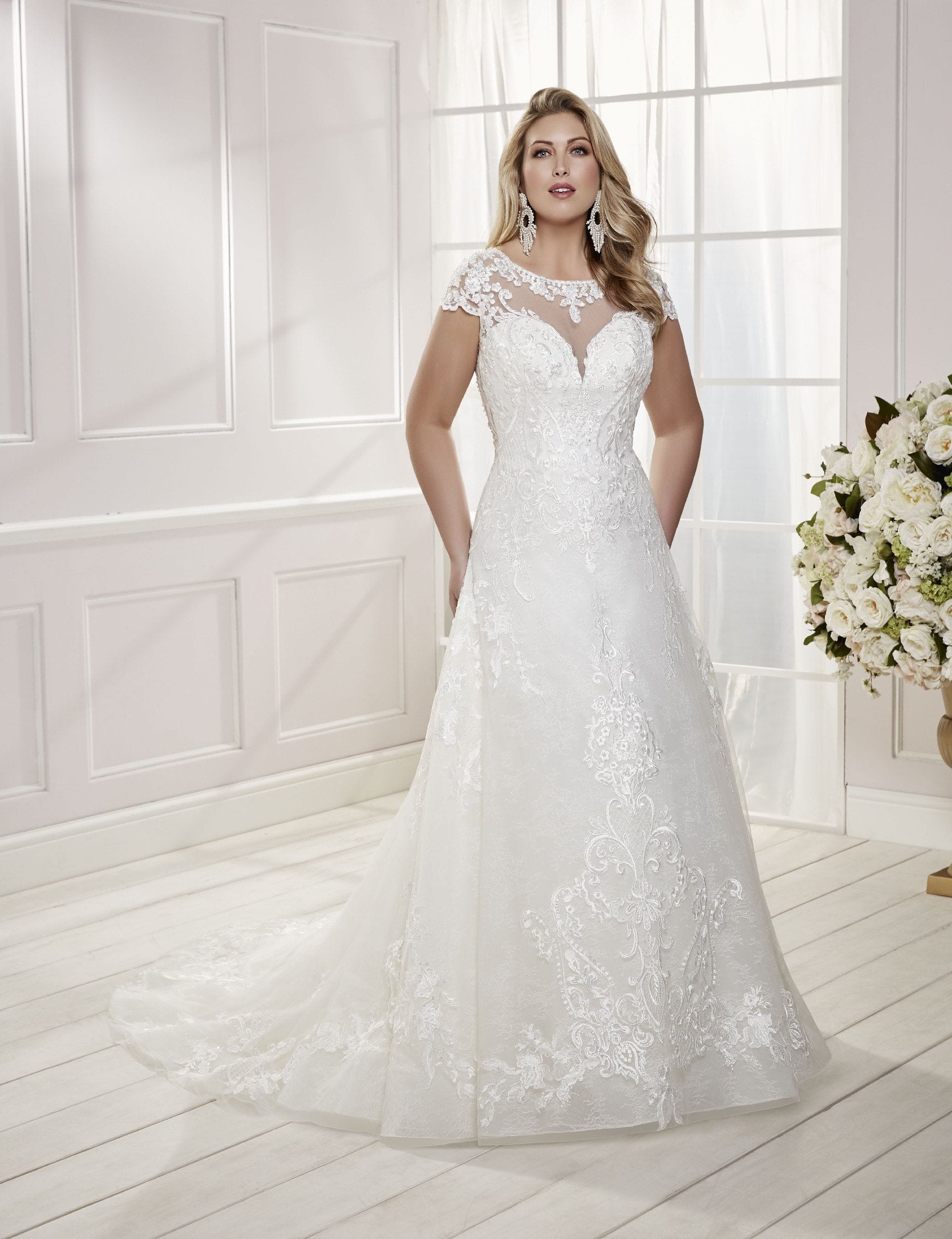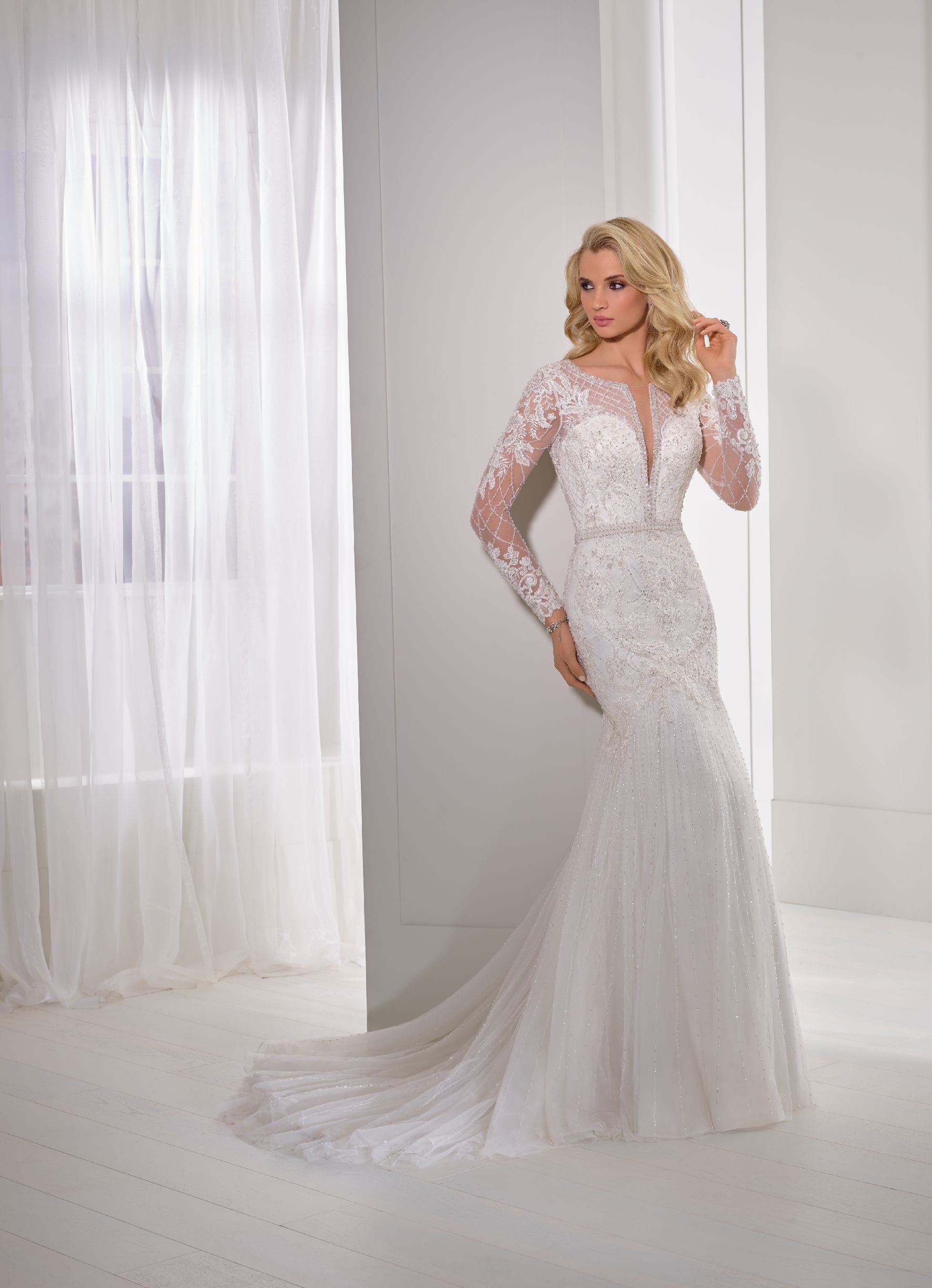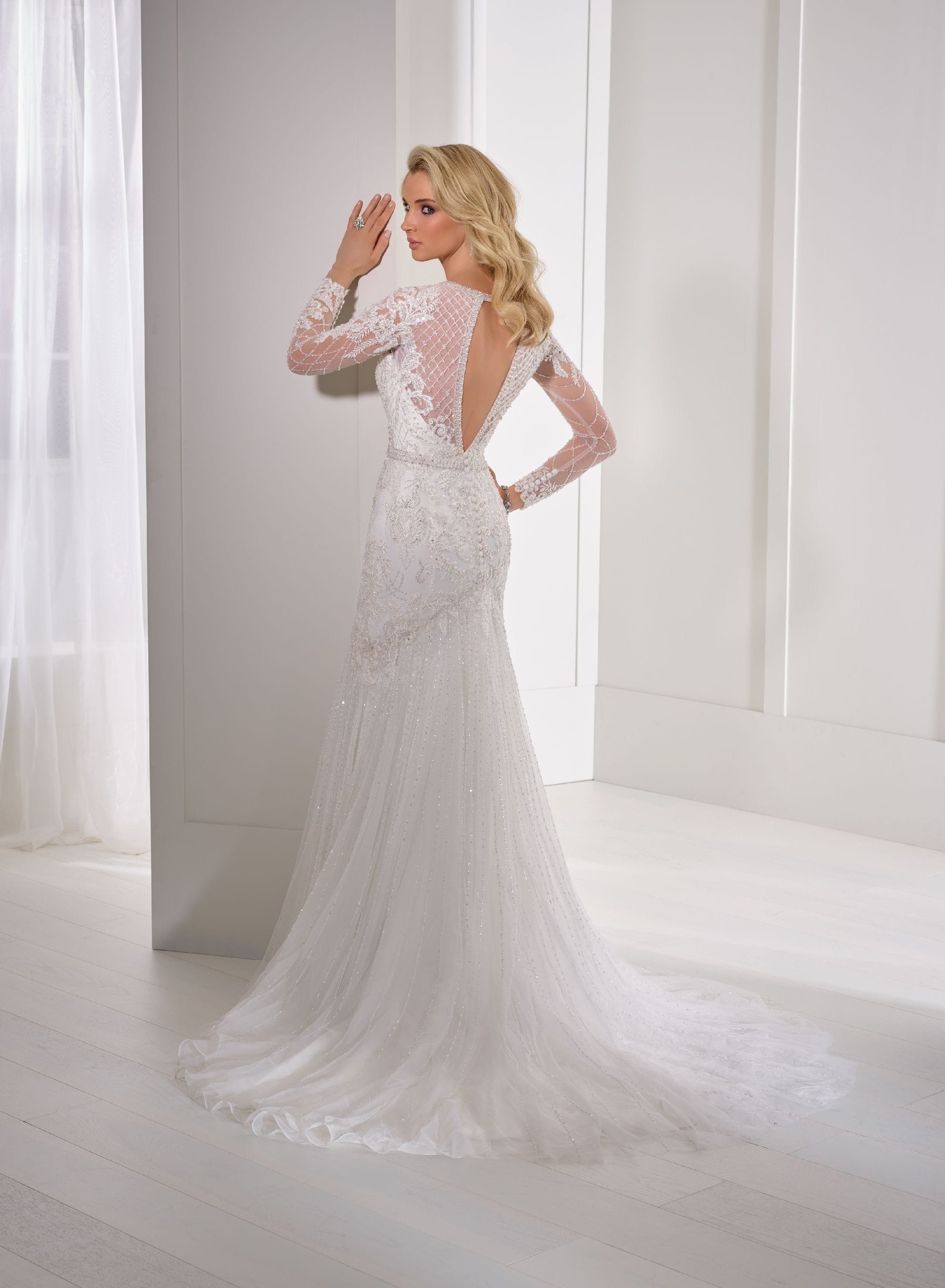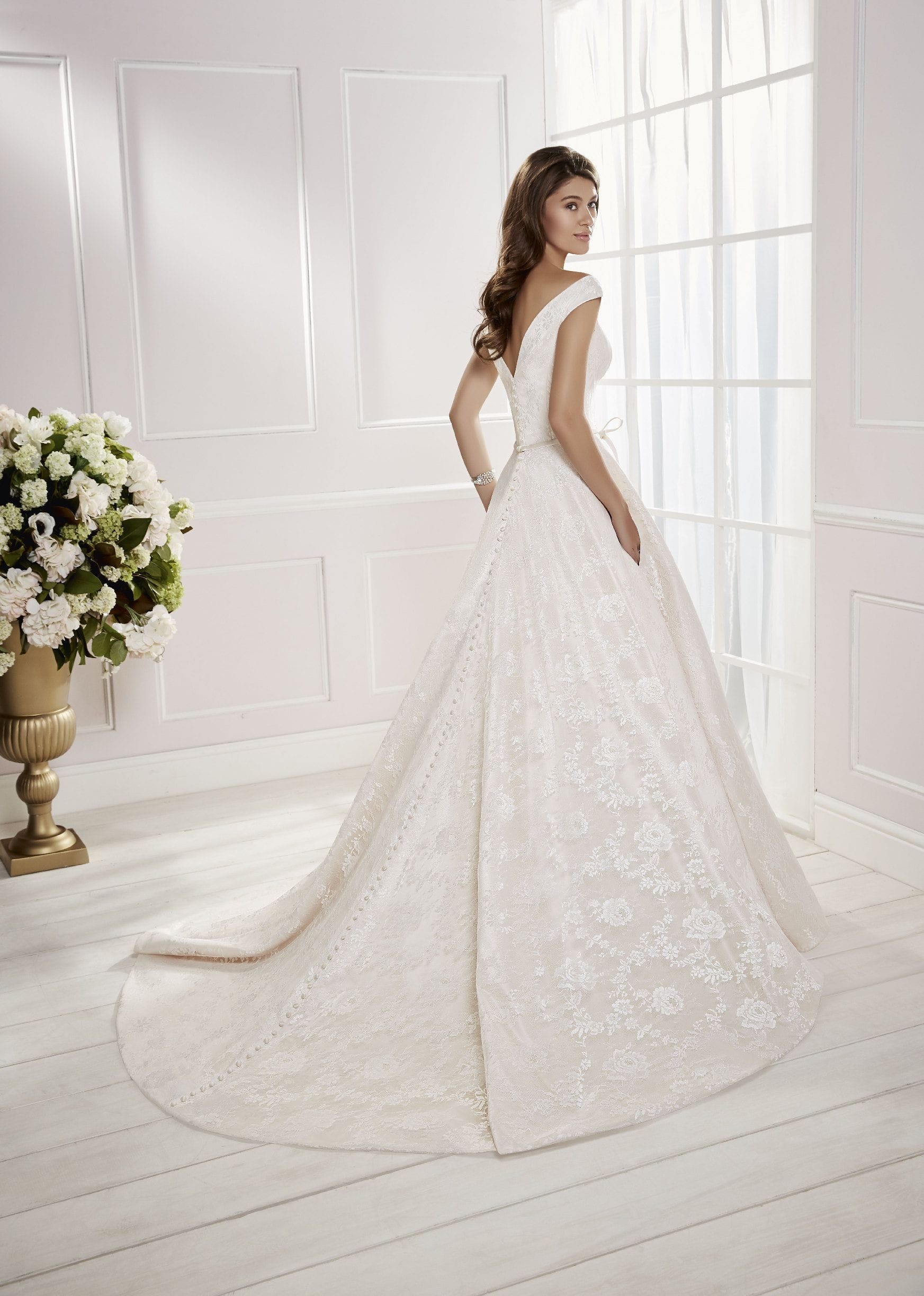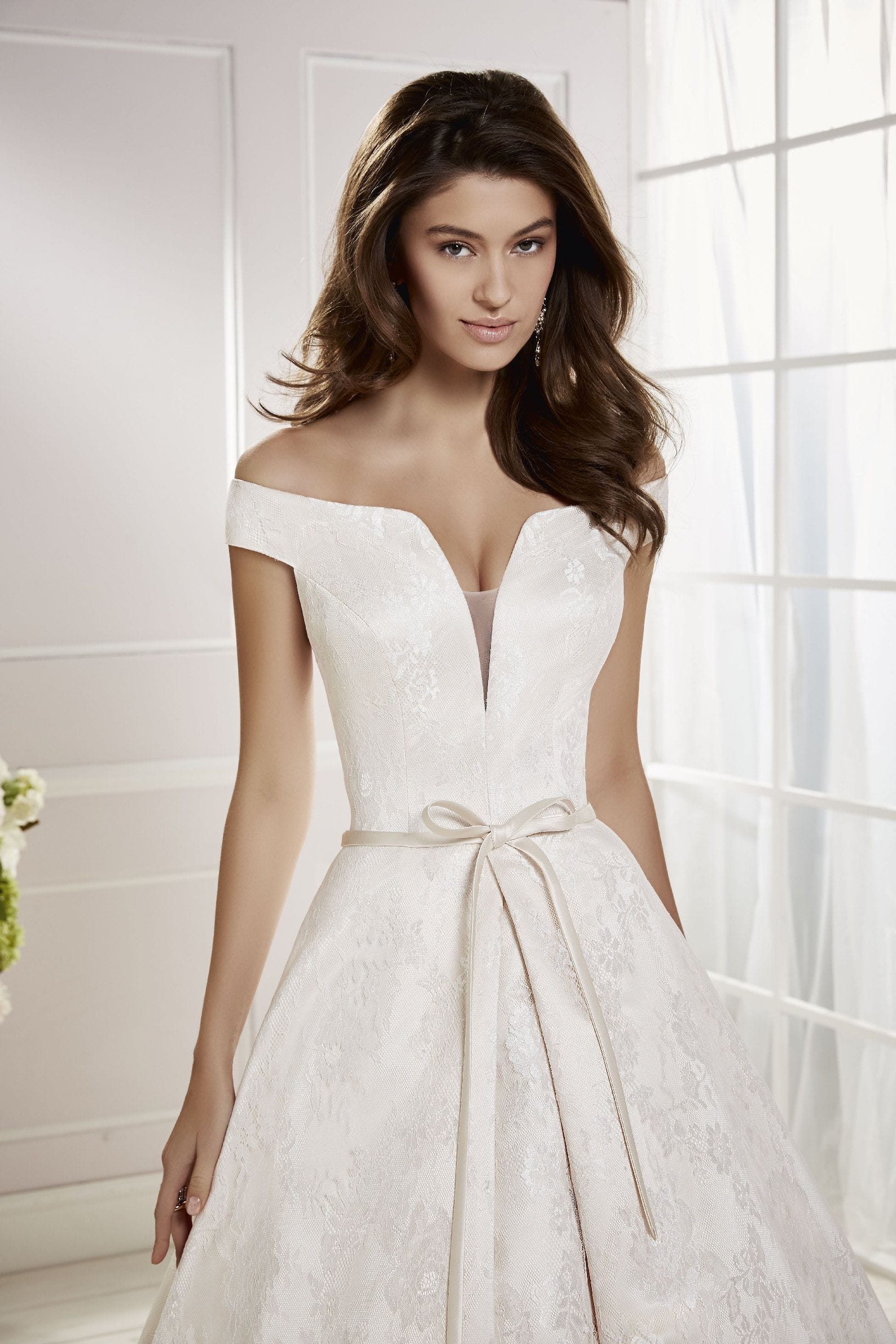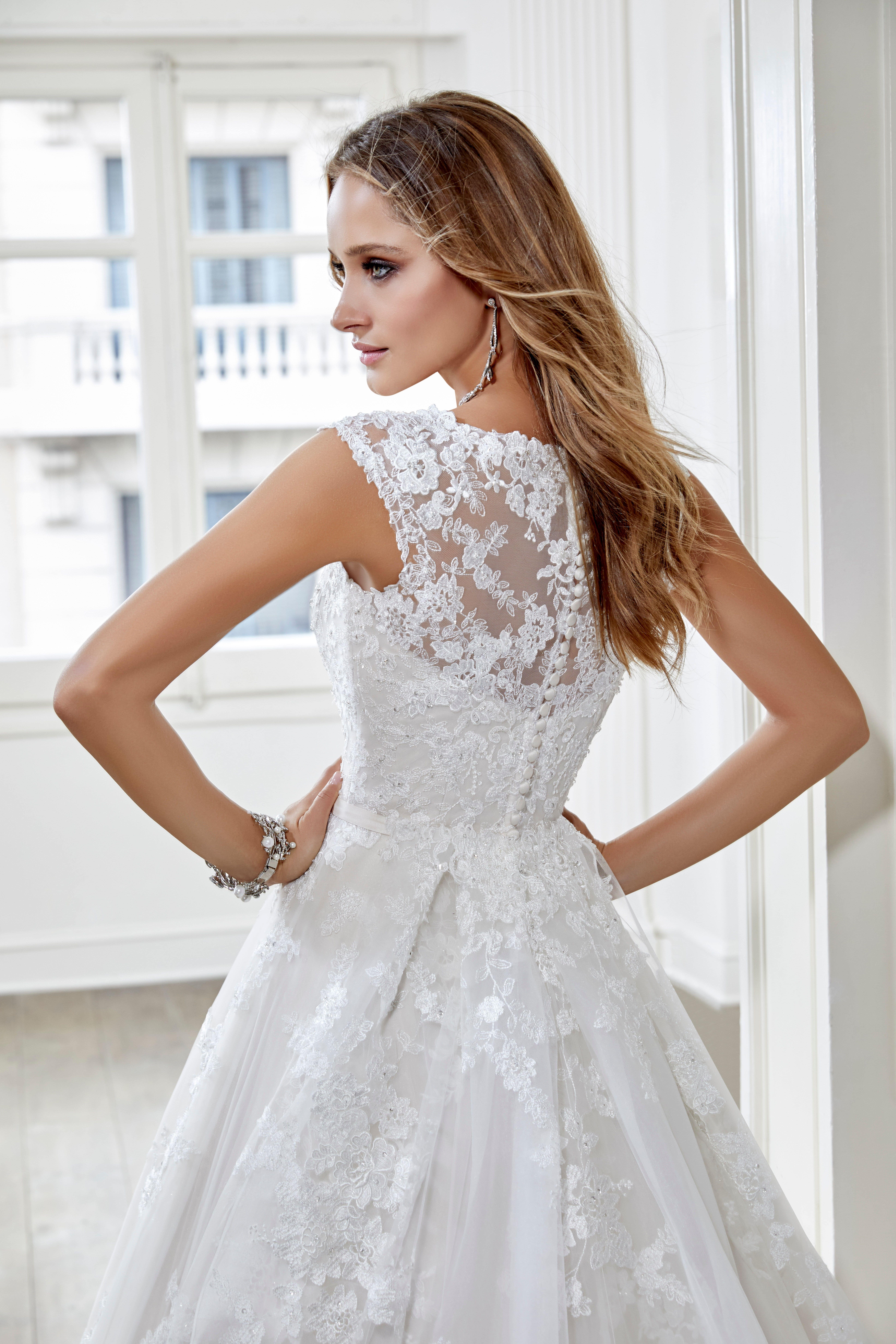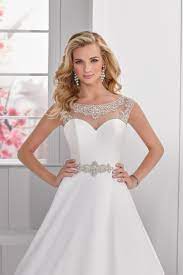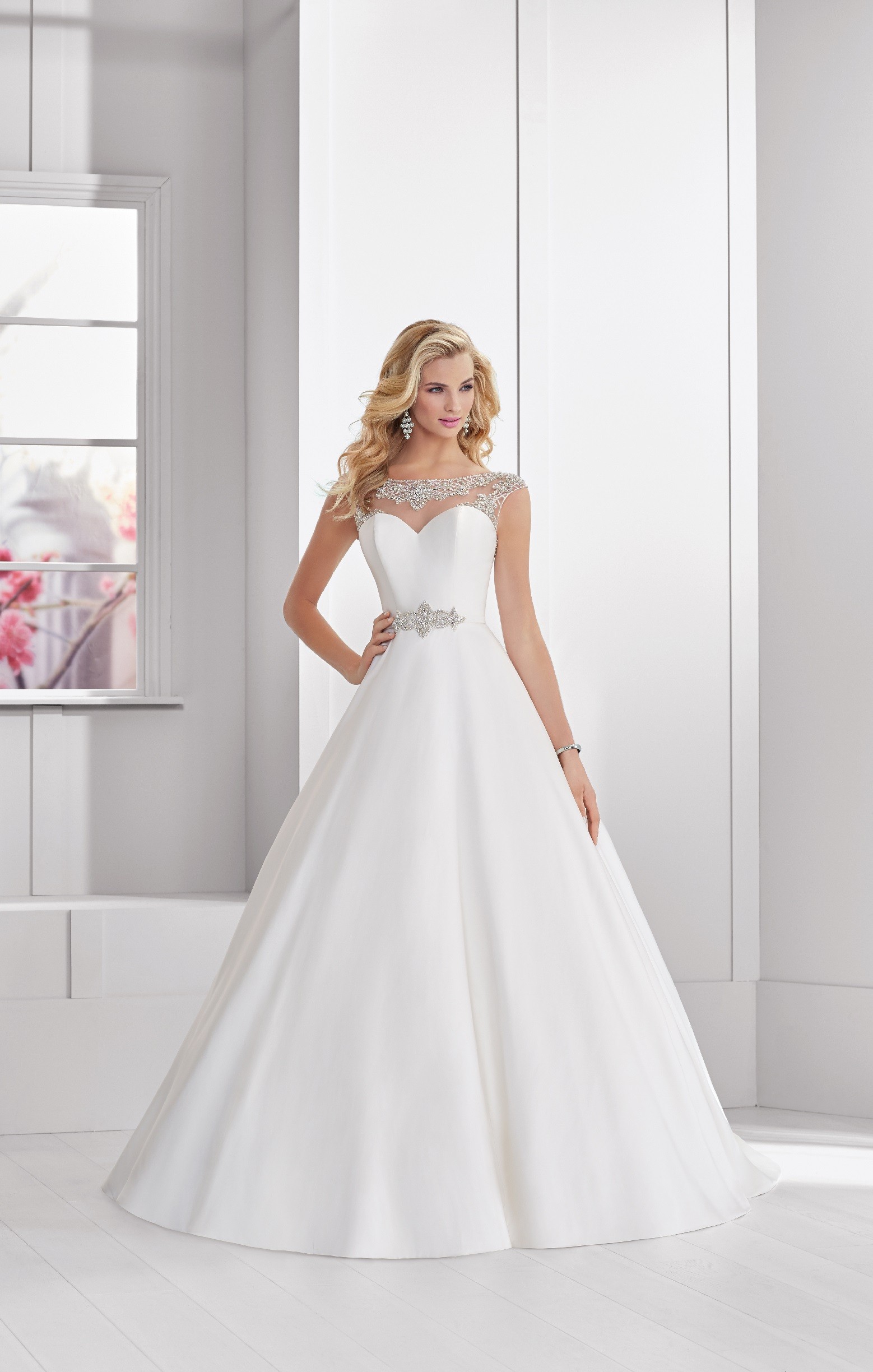 Wedding dress designer Ladybird design contemporary bridal gowns. A wedding dress with international allure! Because every bride is unique.
Some are attracted to a "no-nonsense" design without bells or whistles. The other bride is searching for a more extravagant wedding dress with lots of tulle, lace, pearls and striking applications. Ladybird has all these different styles in her elegant bridal collection.
'If a ladybird lands on you, something wonderful will happen.'
It is said that a ladybug brings good luck, but the little animal is also a symbol of love. The combination of happiness and love is exactly what Ladybird conveys with her wedding dresses. A Ladybird wedding dress is designed and made with love, because a bride shouldn't settle for less on her special day.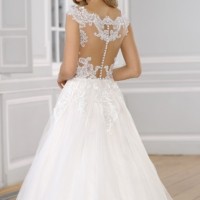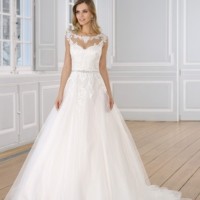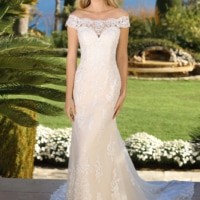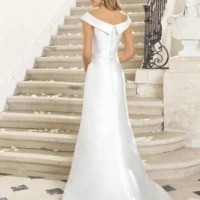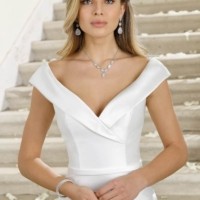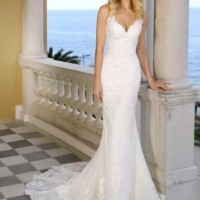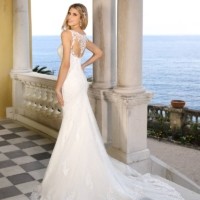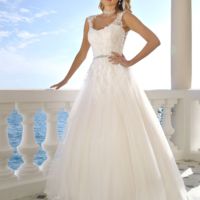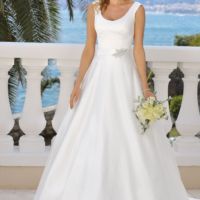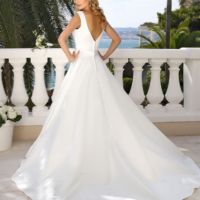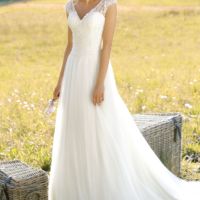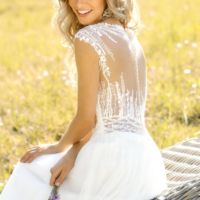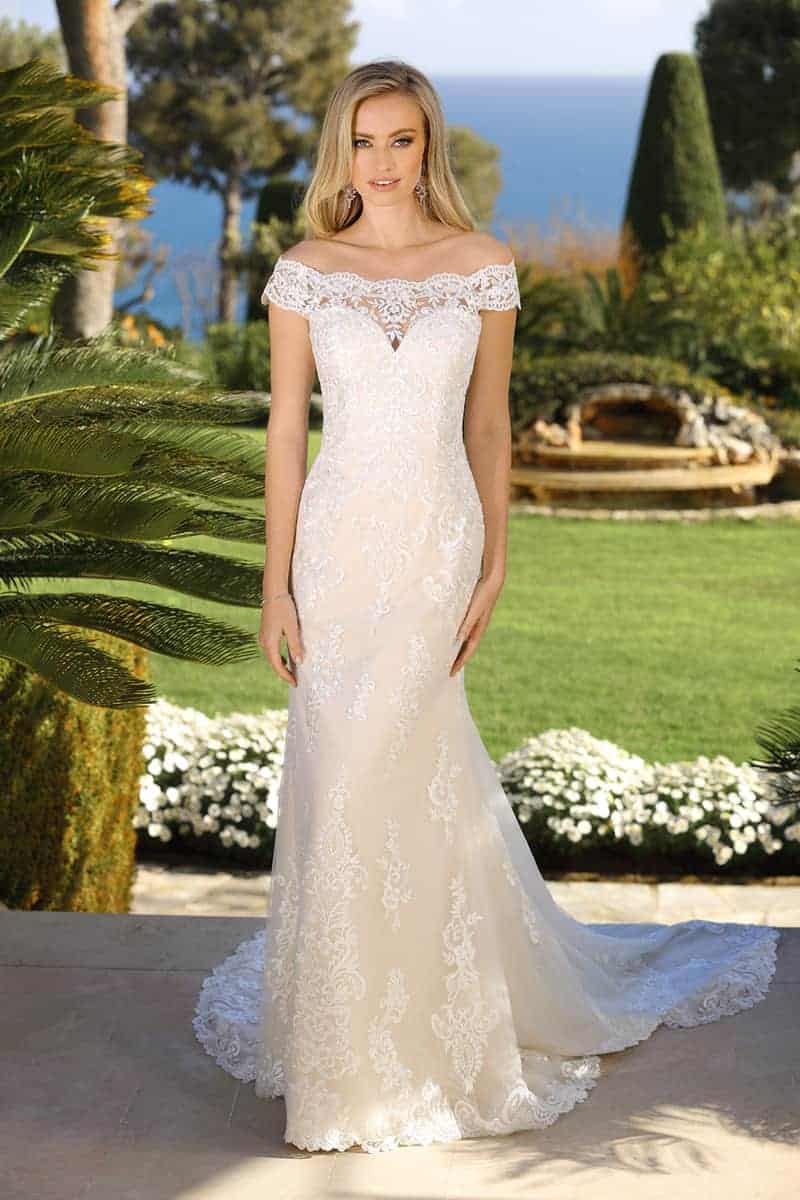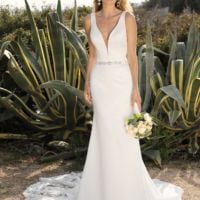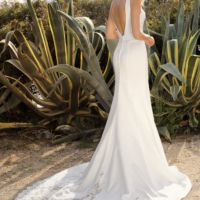 This flagship brand has been delighting brides for over 15 years with exquisite designs that express your individual style on your big day. Proud to be a British owned, family run bridal design house Phoenix Gowns has been designing and creating beautiful bridal gowns since 2004. They quickly gained a reputation for honesty, integrity and excellence in both design and the service provided to carefully selected partners who stock their gowns.
A bridal gown signifies the beginning of the next chapter of your life. Your dream dress should be reflective of you, your lifestyle and the choices that you have made to come to this pivotal point in your life. Whilst many brides love these dresses just the way they are, Phoenix Gowns have always offered the option of design flexibility in all our collections to create a truly bespoke gown for your special day. Your dress can be made as individual as you are.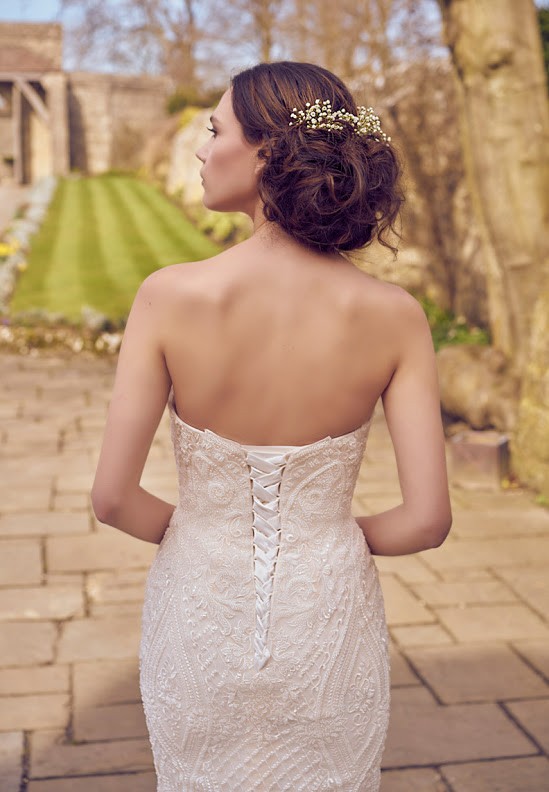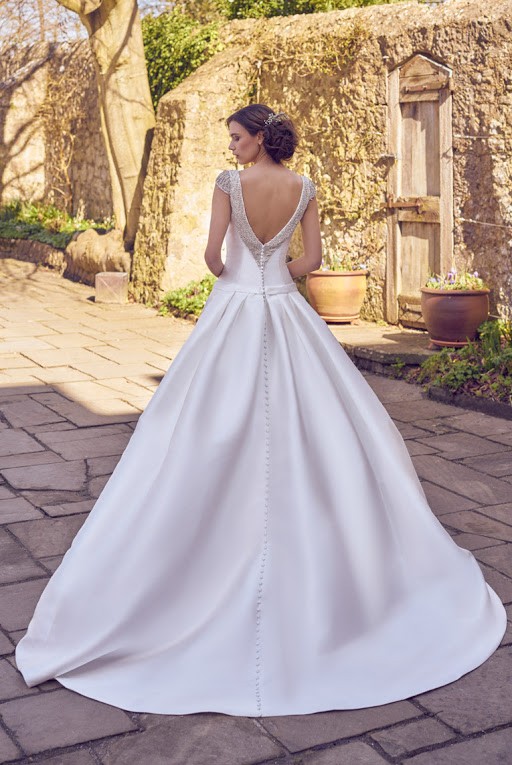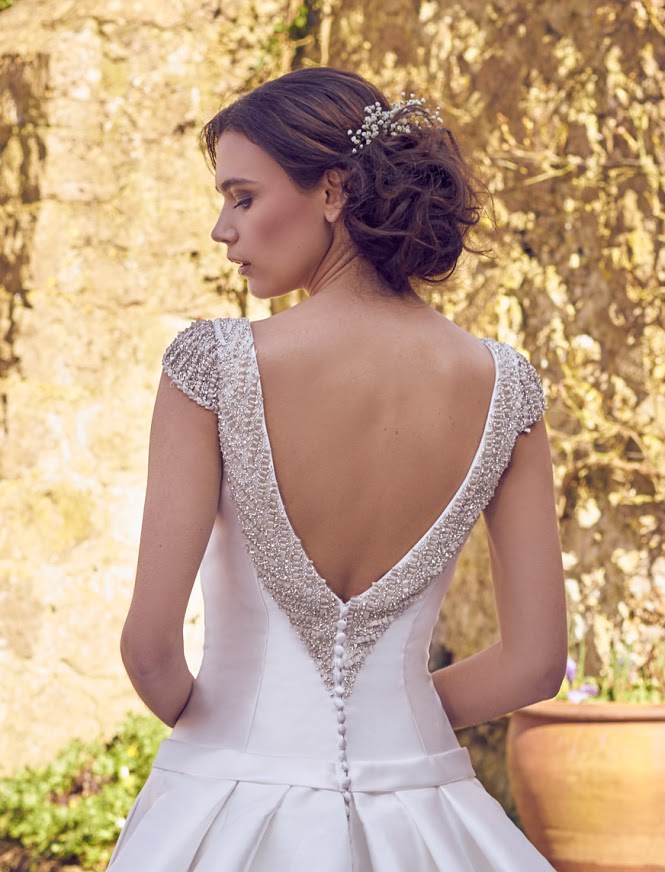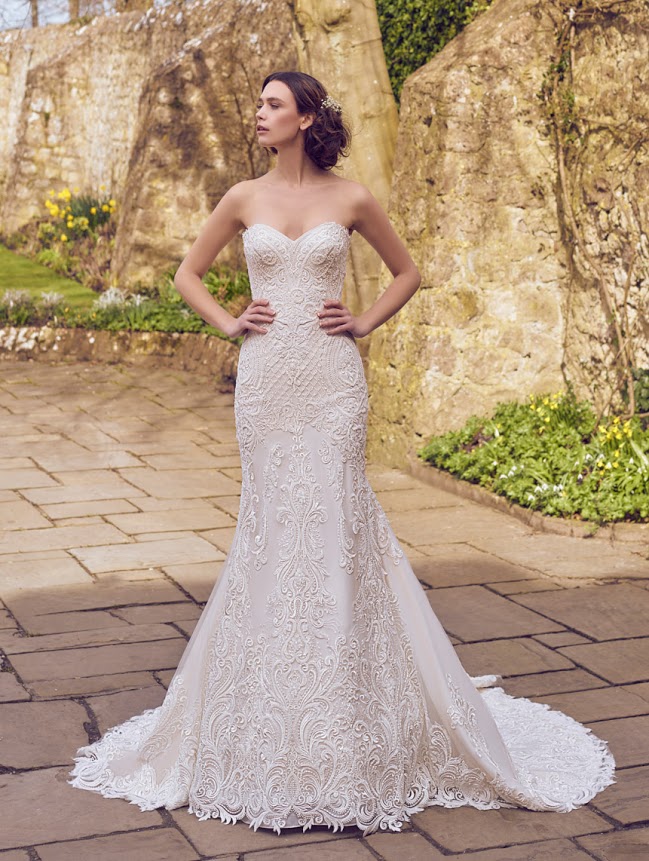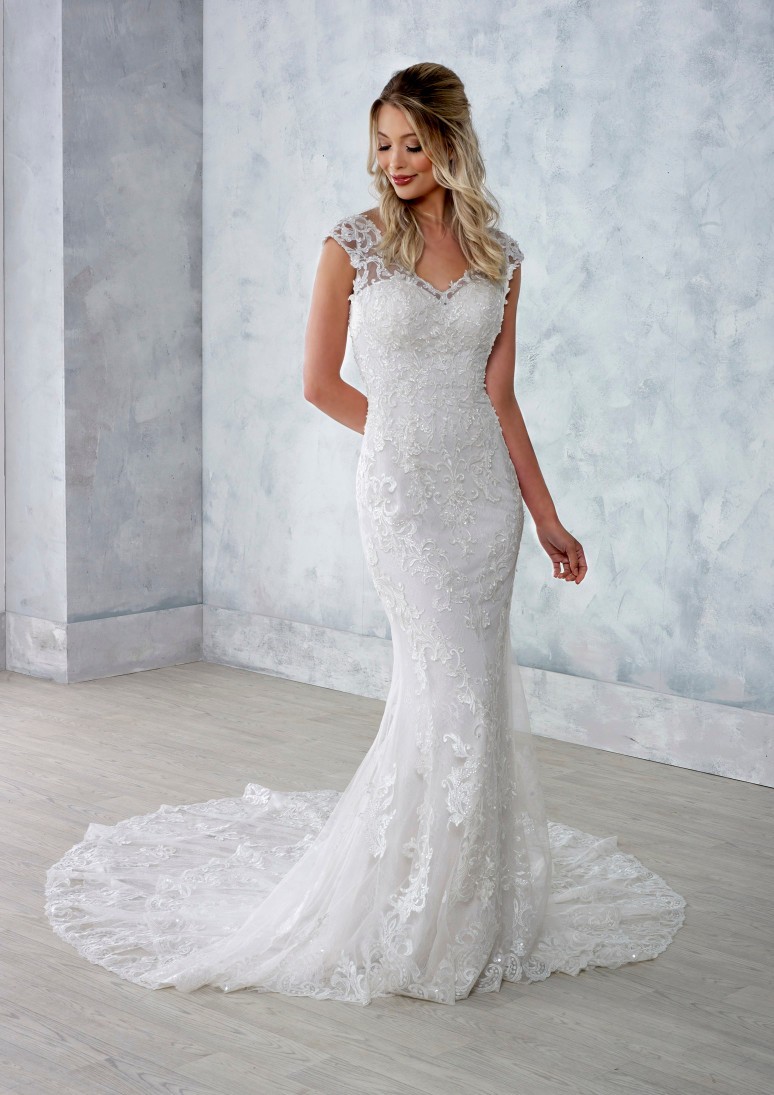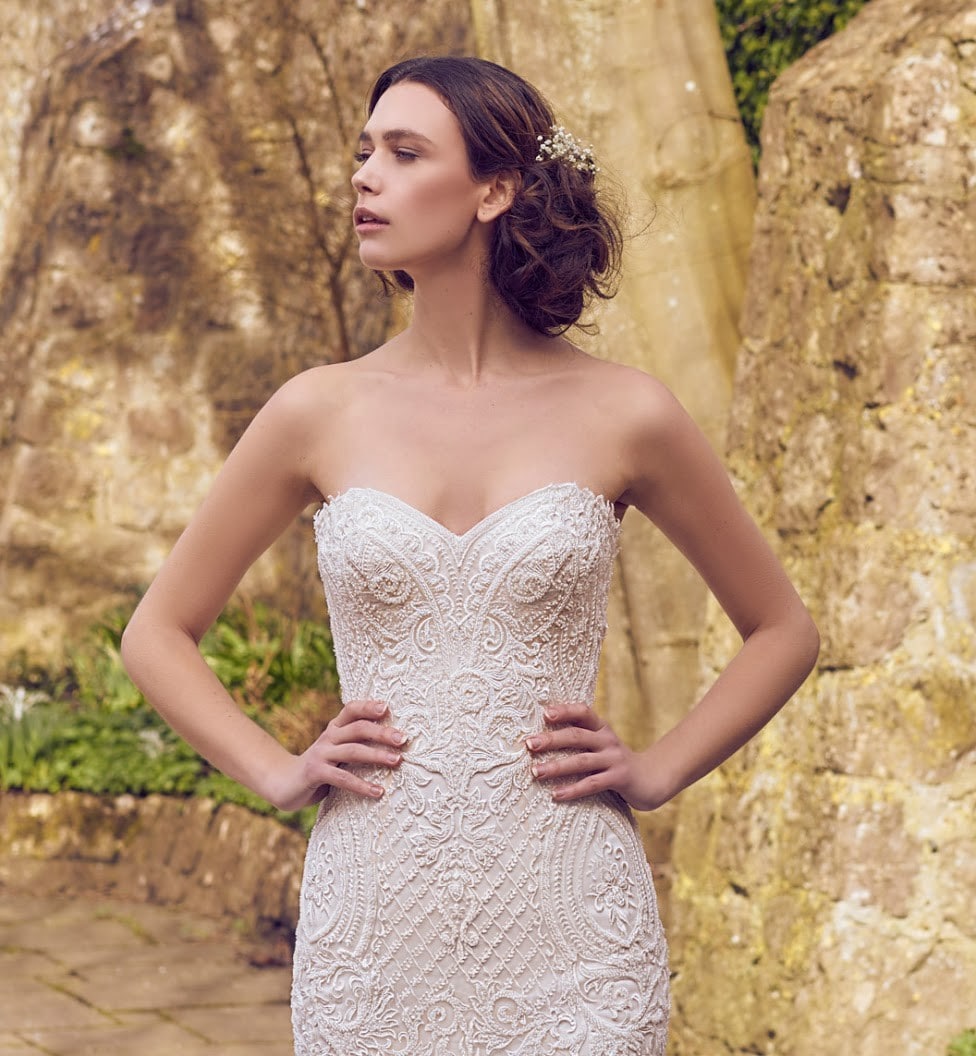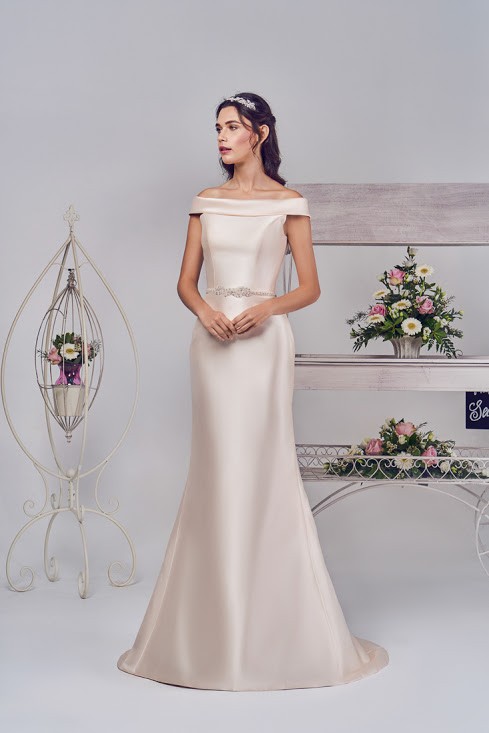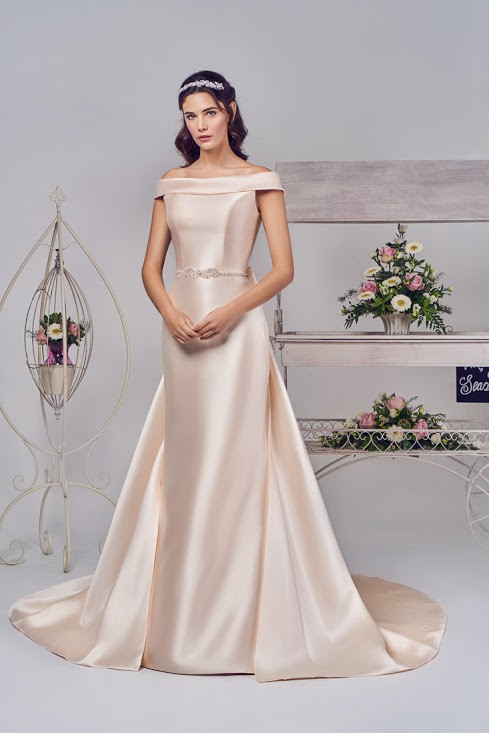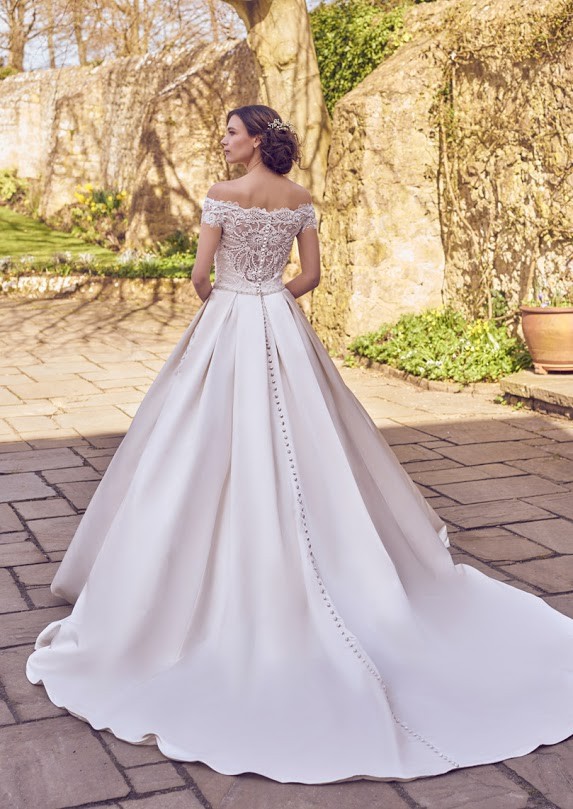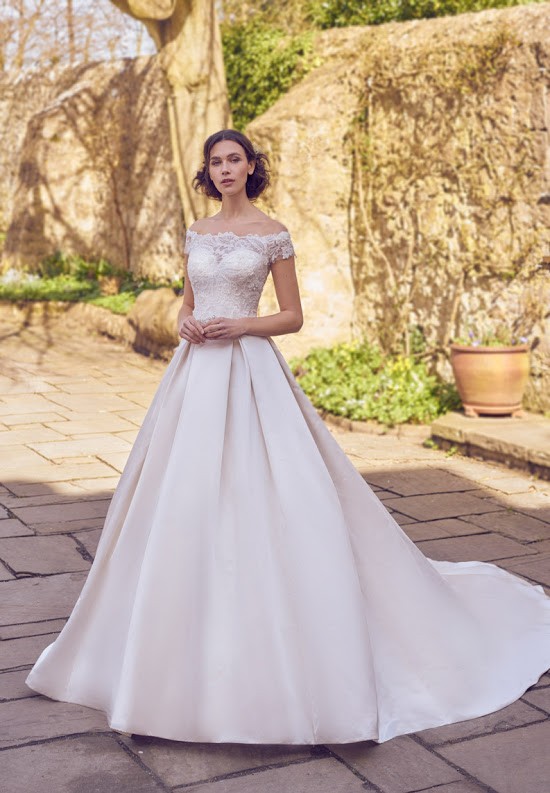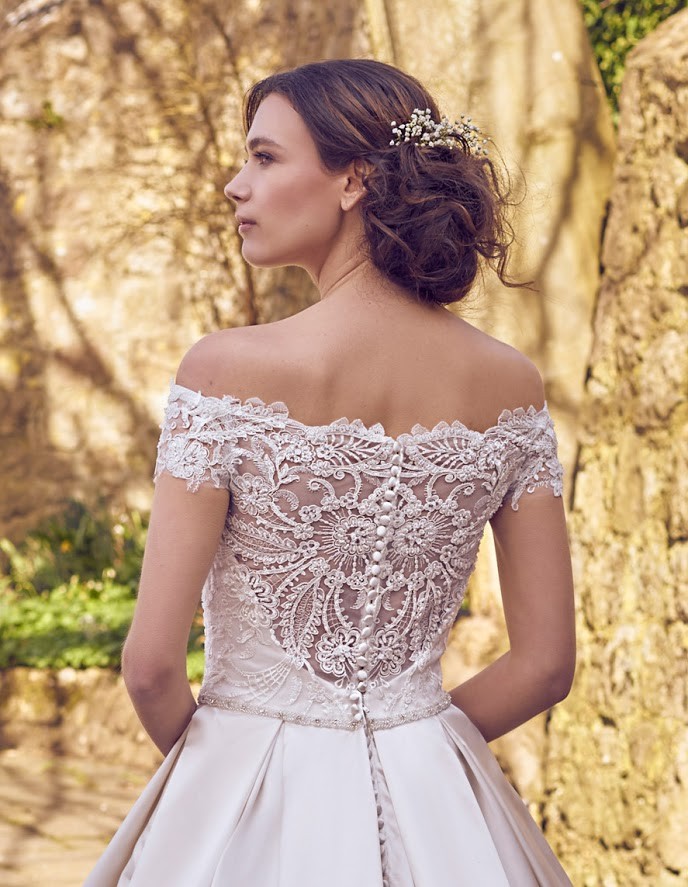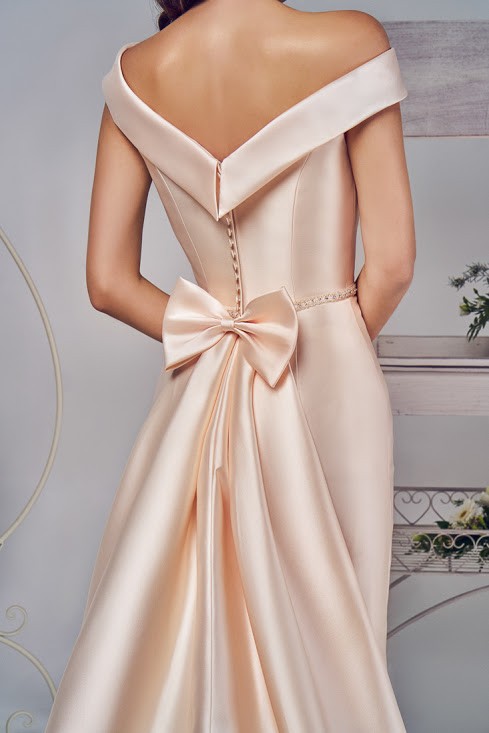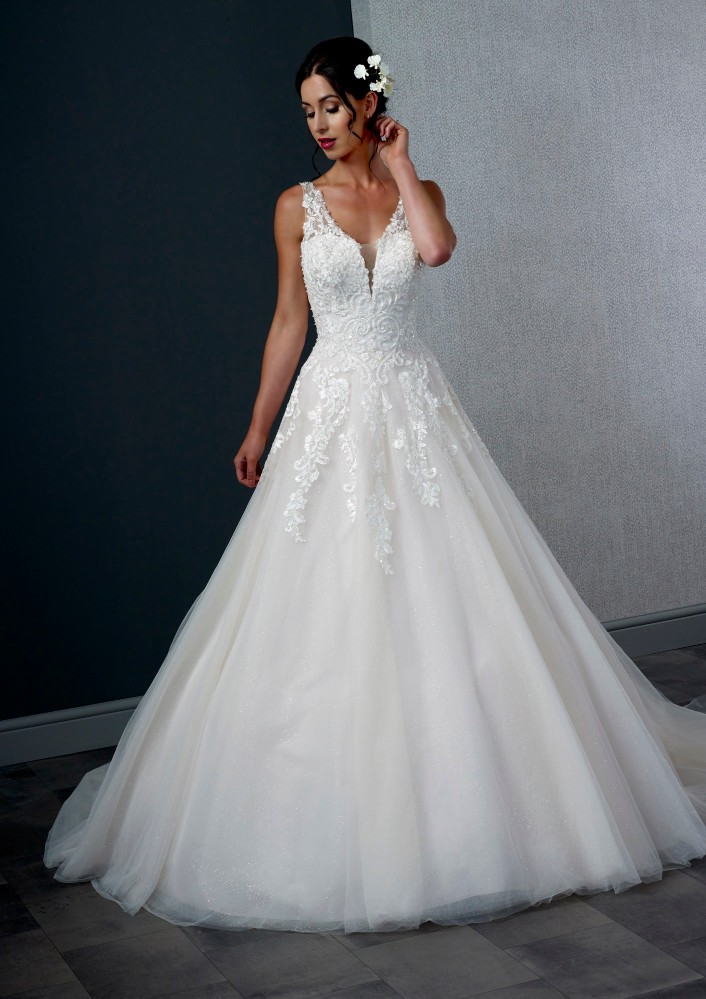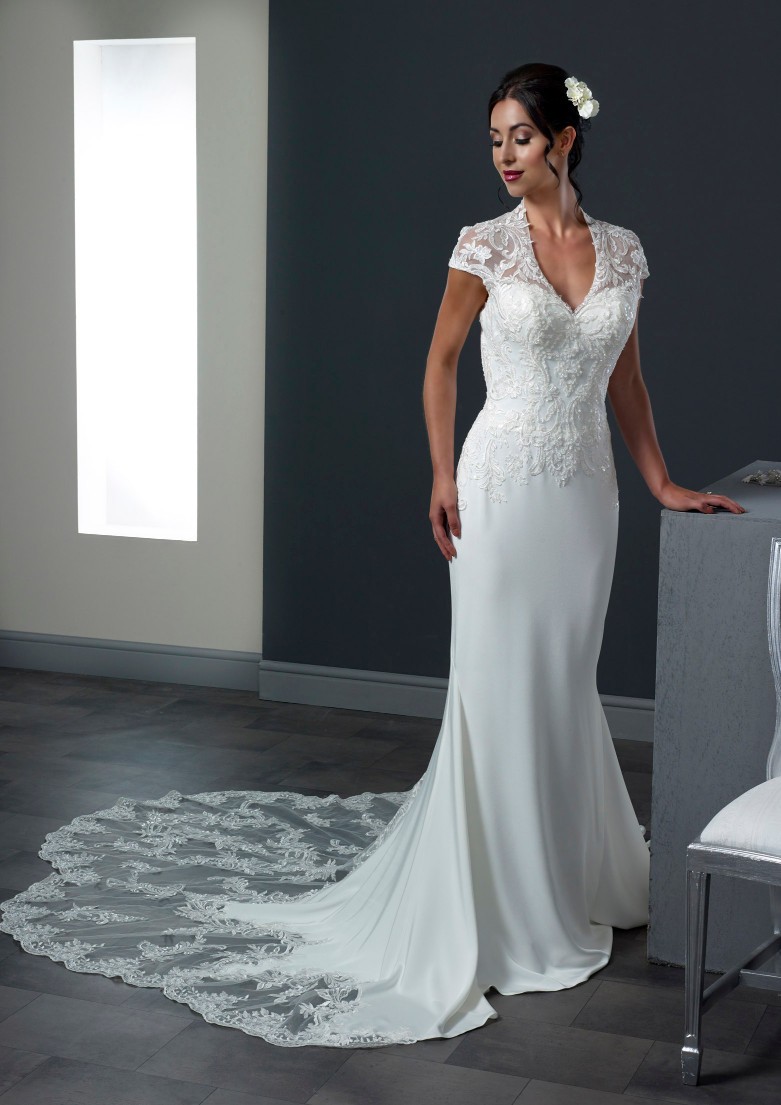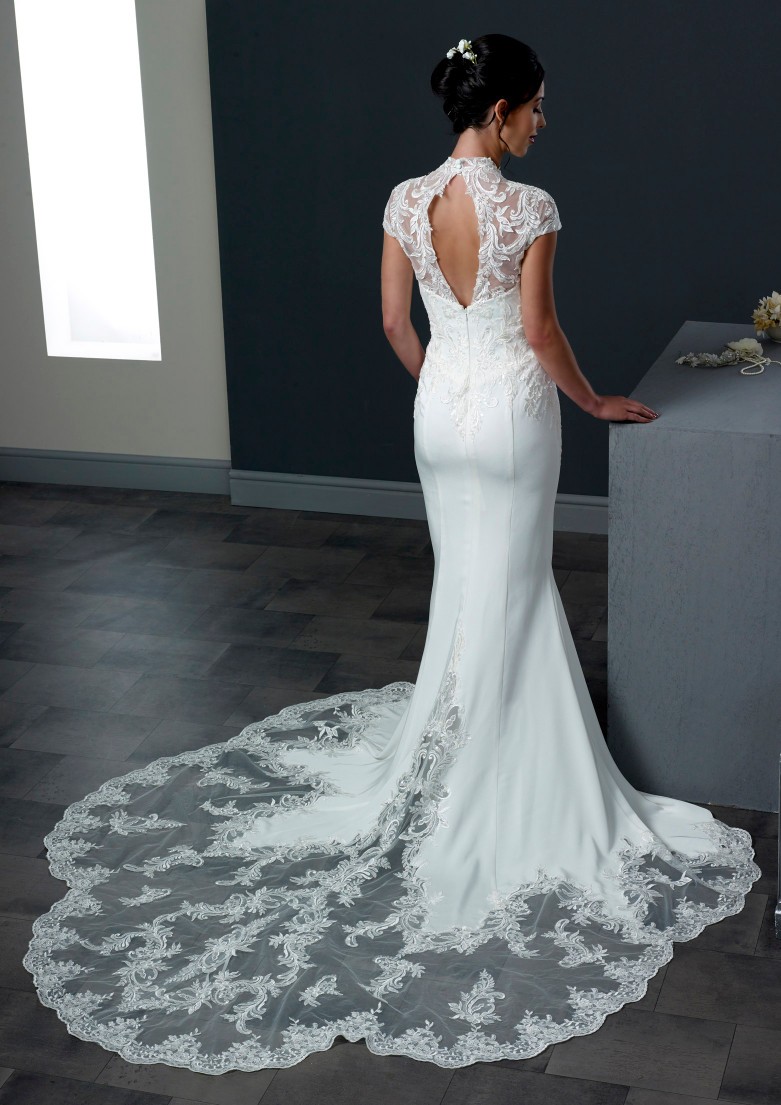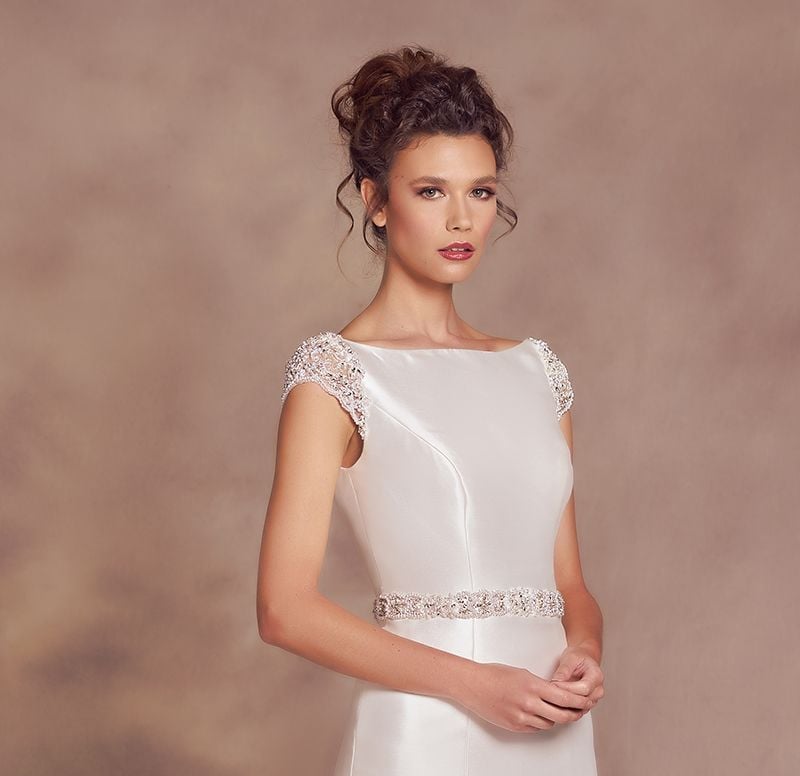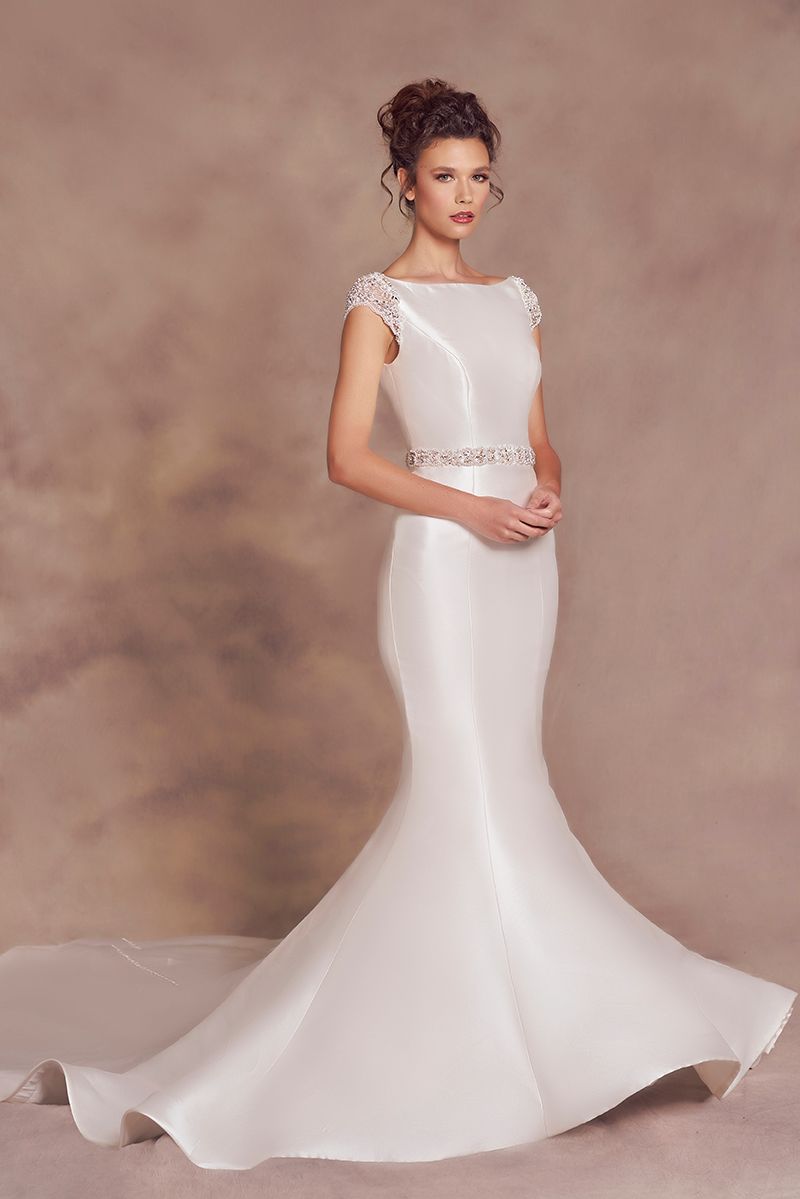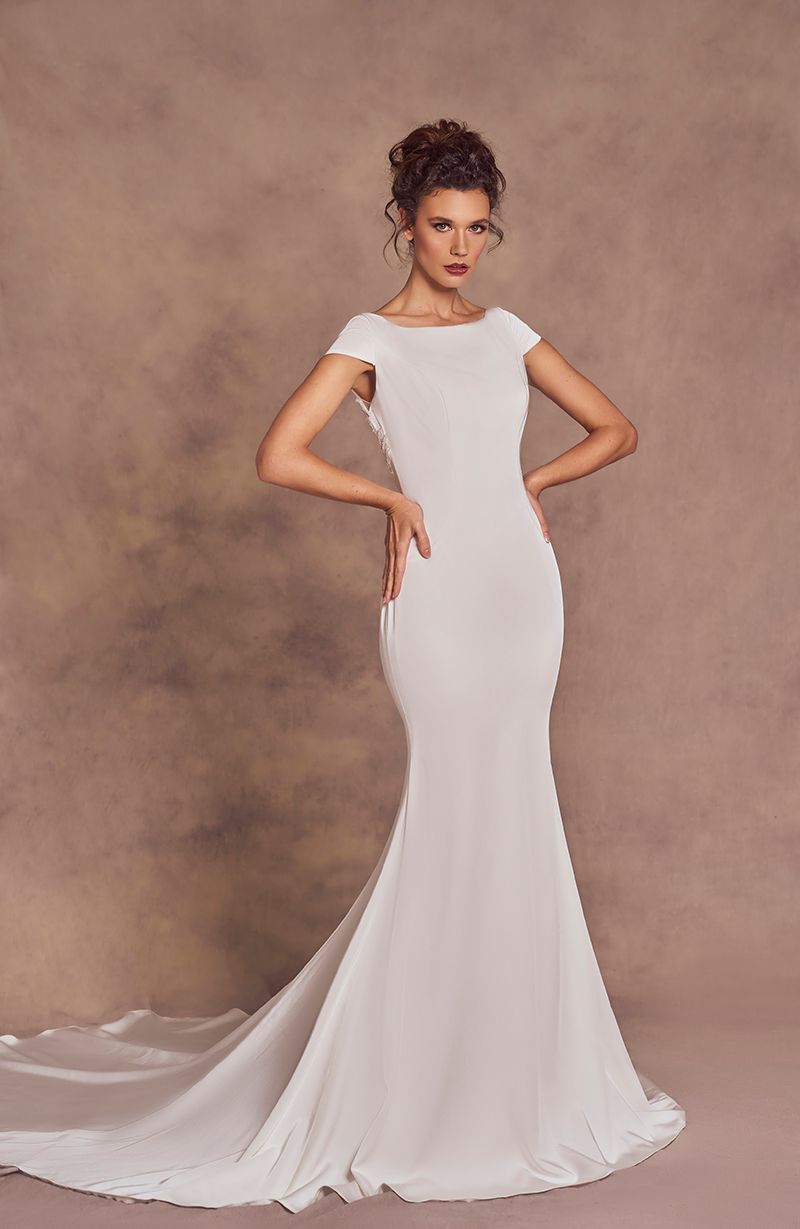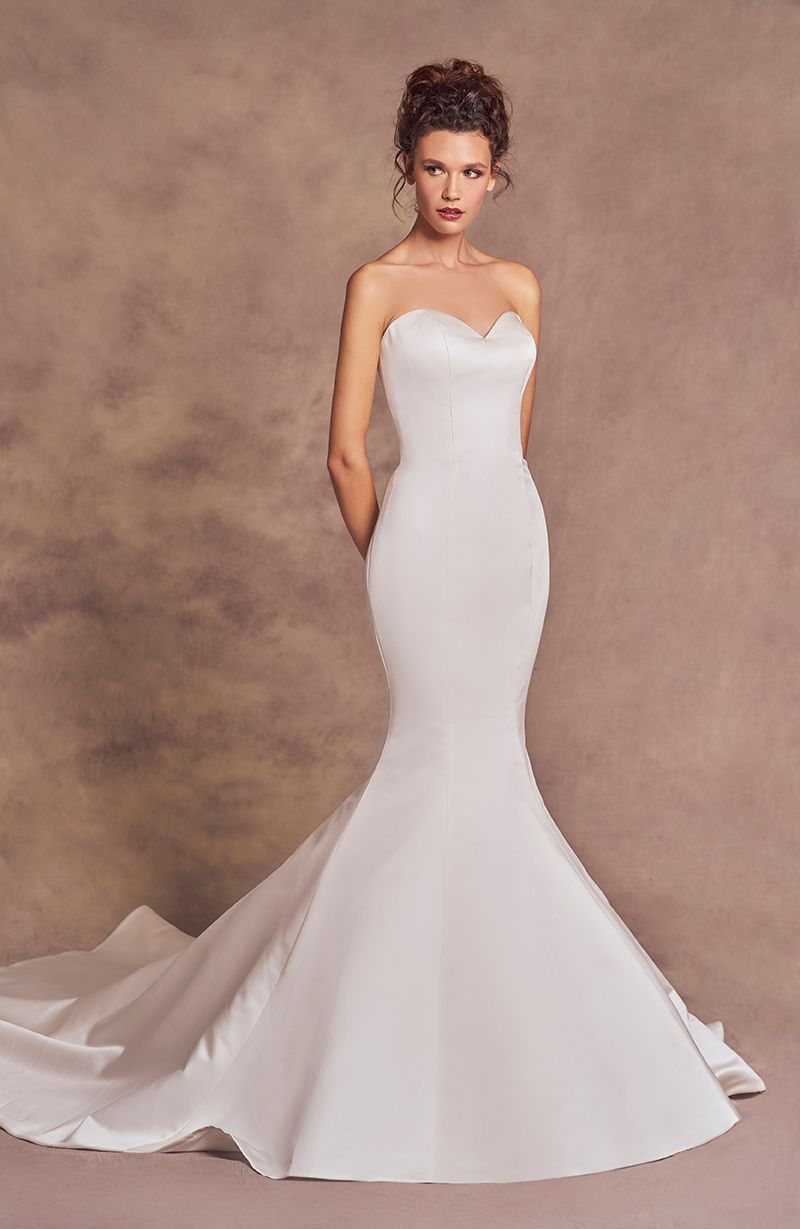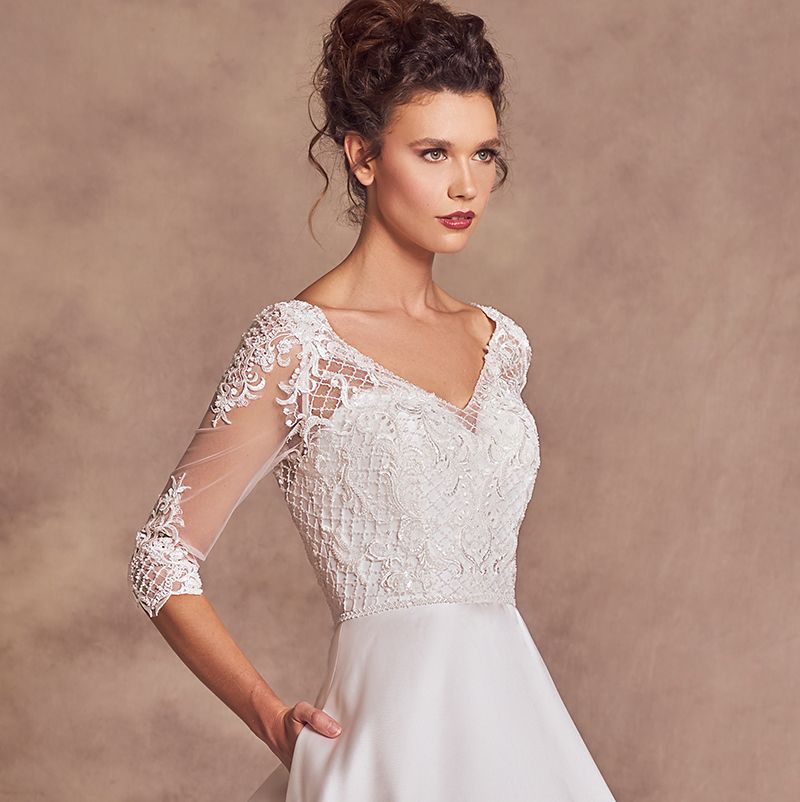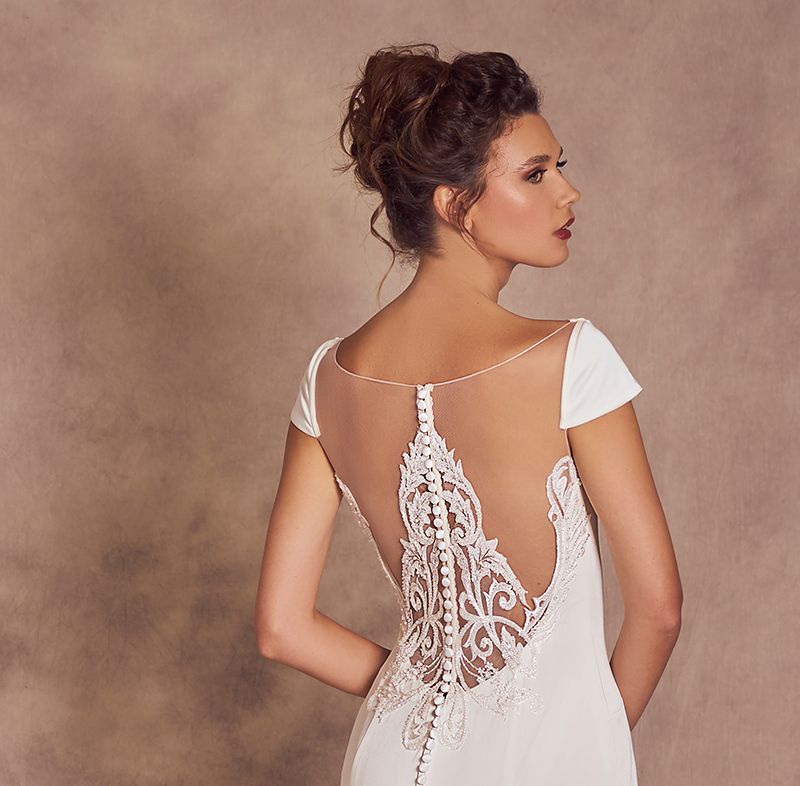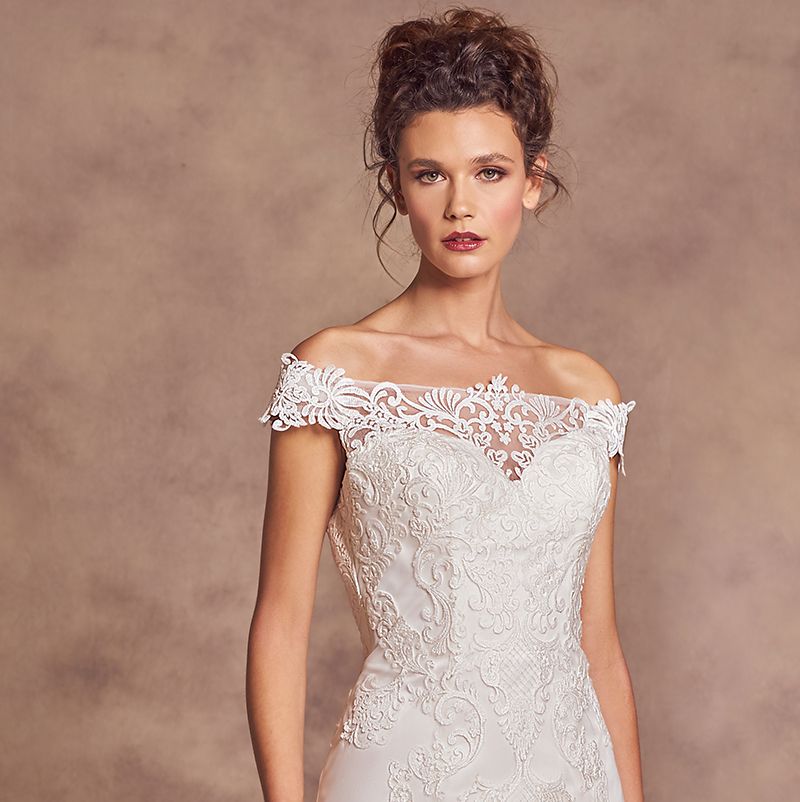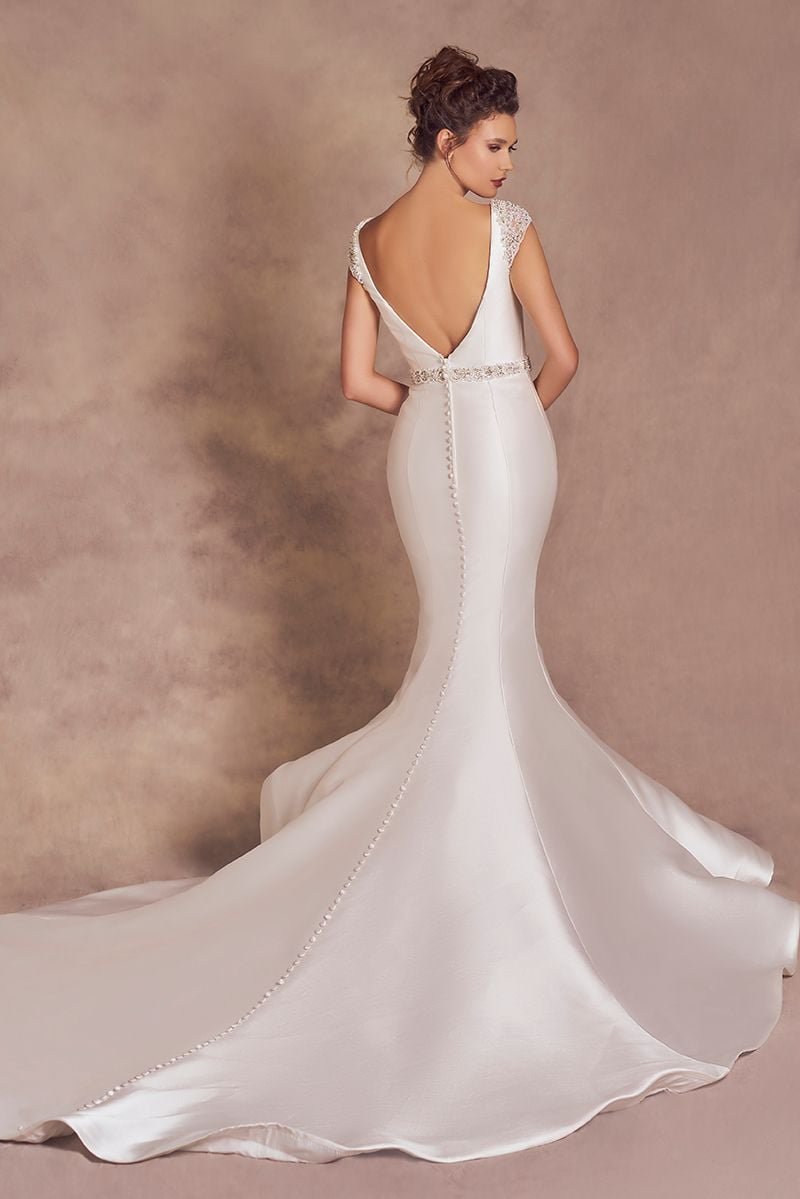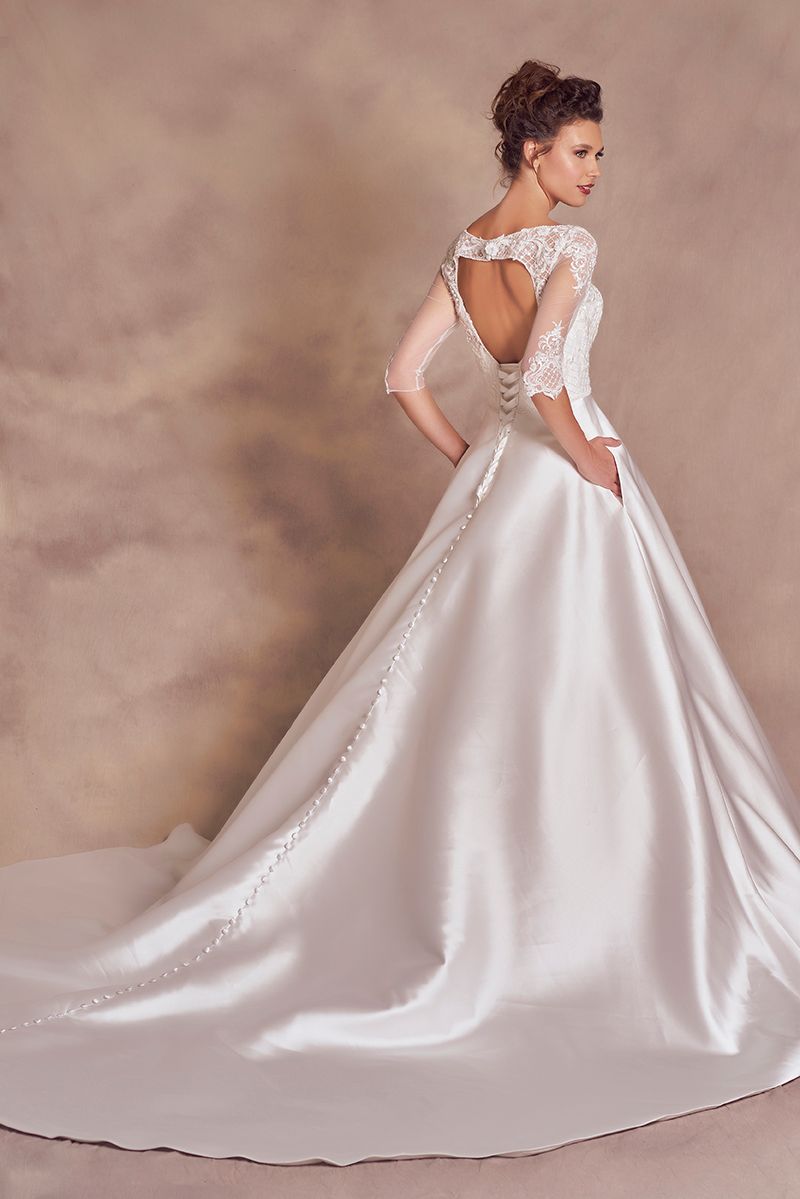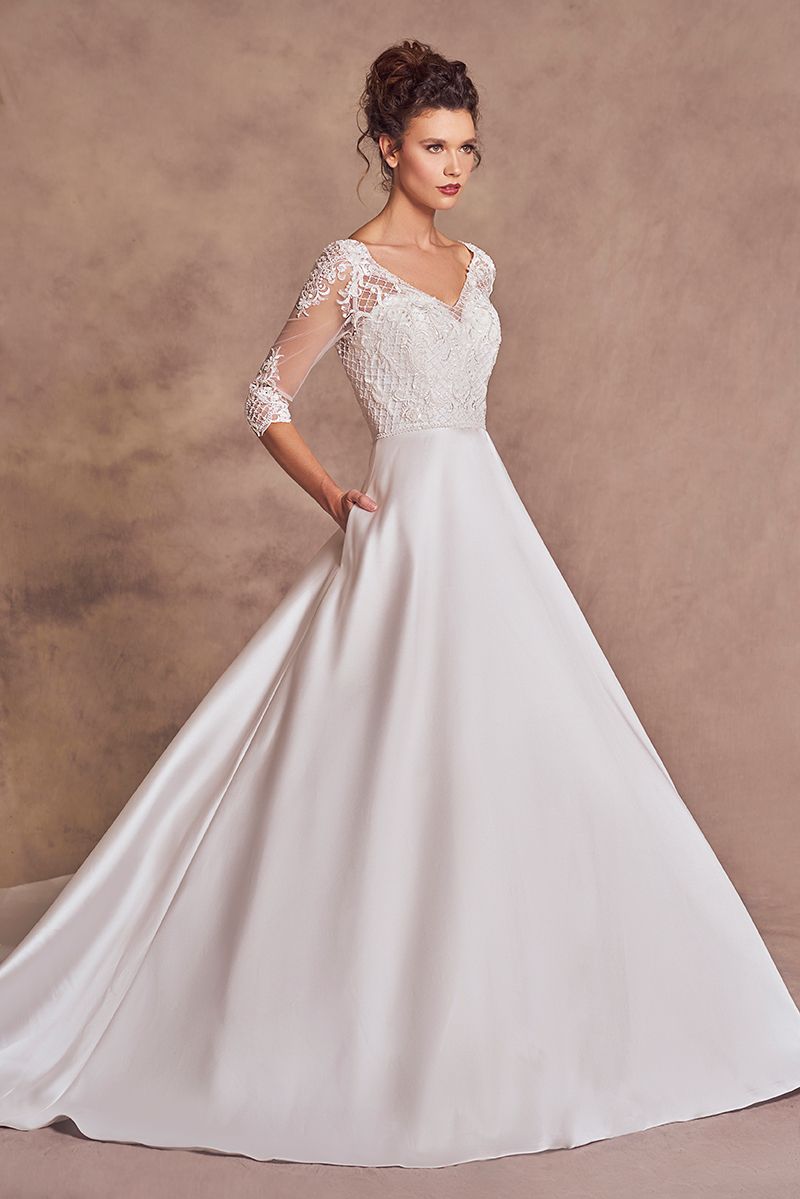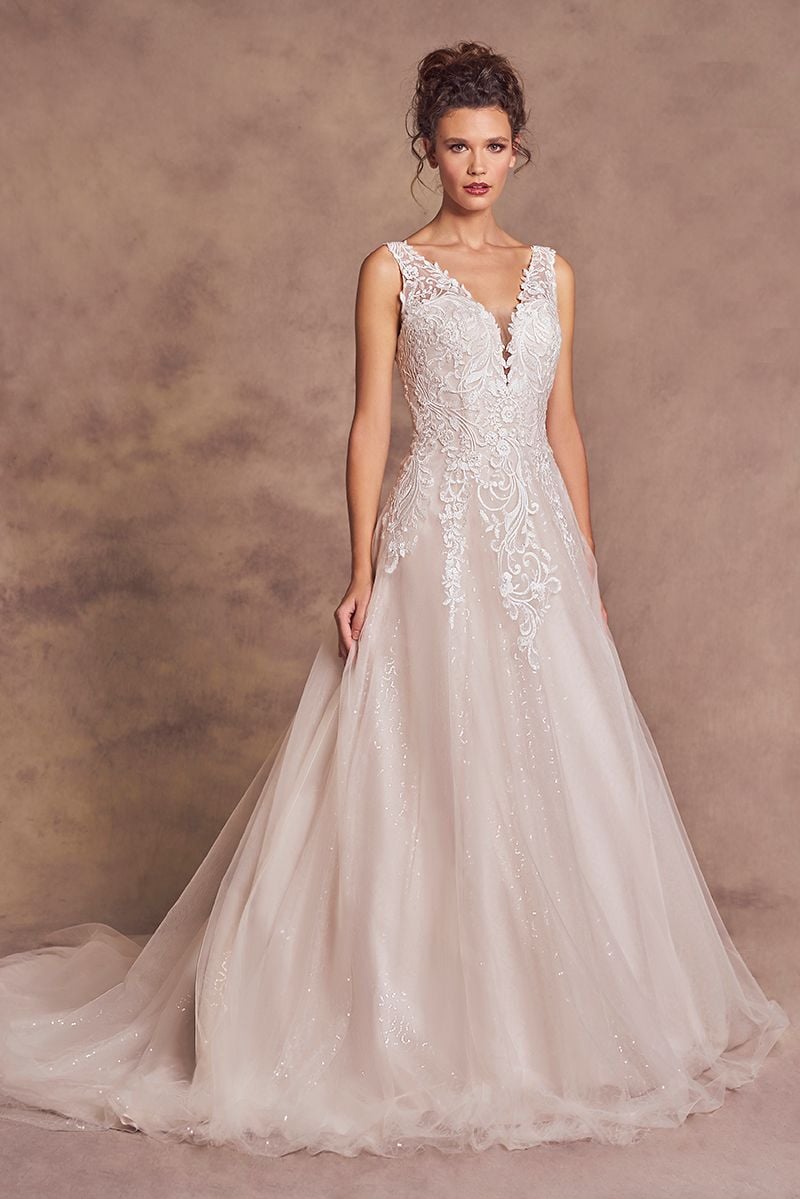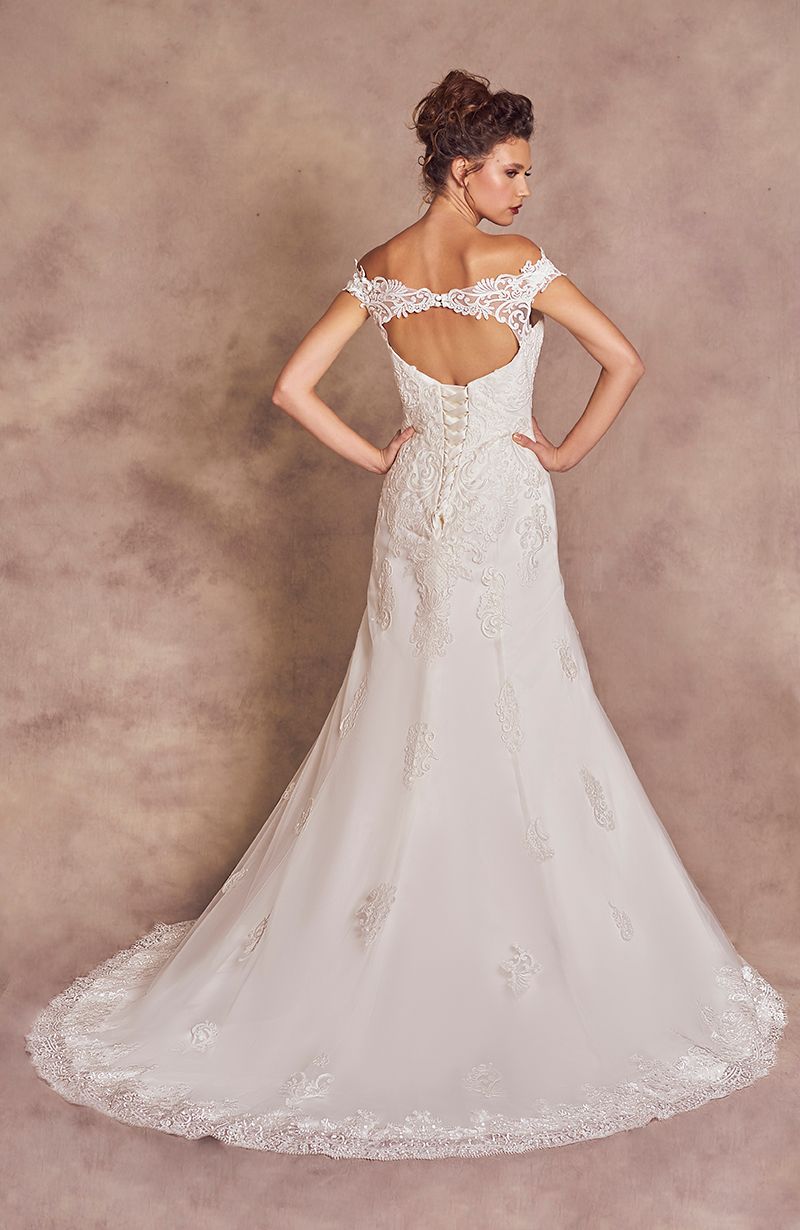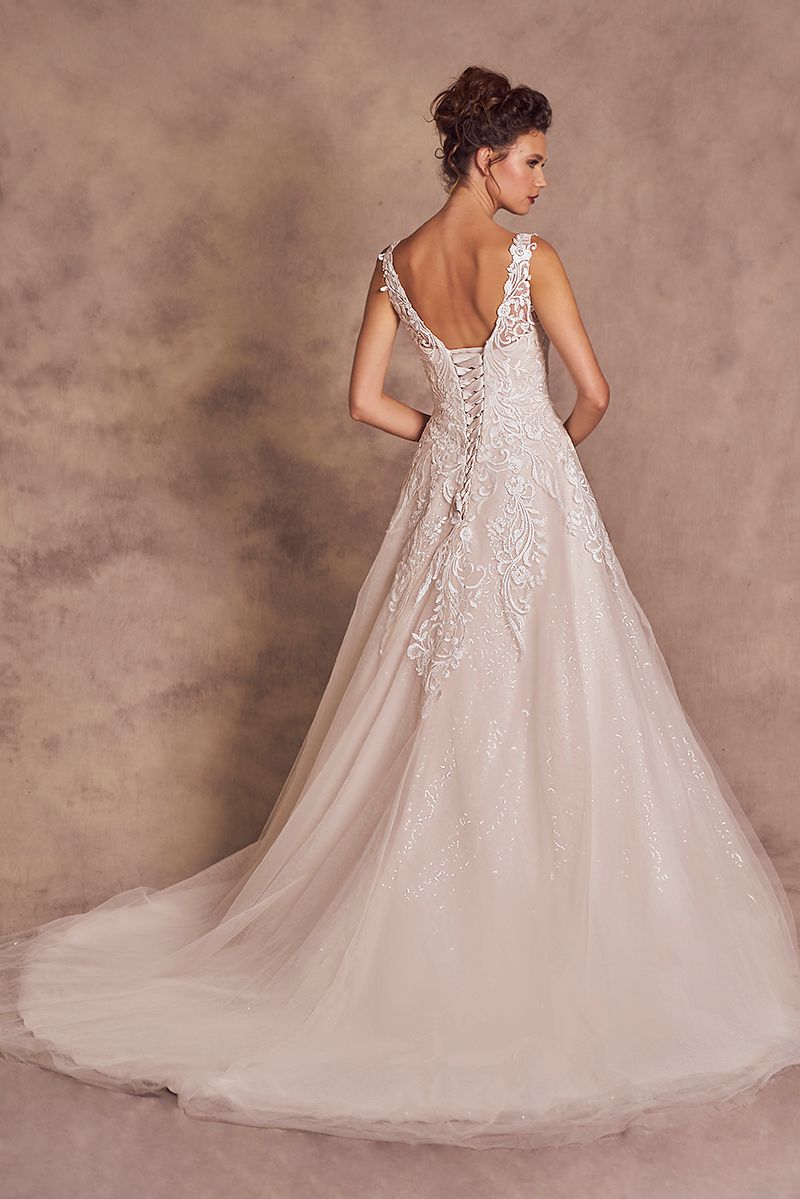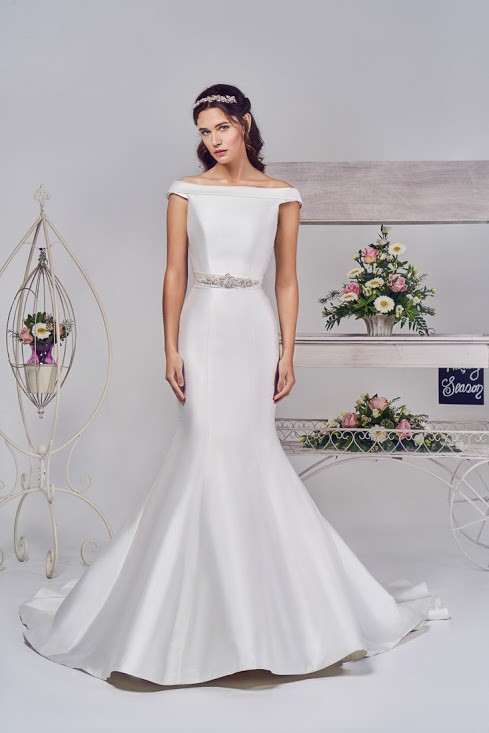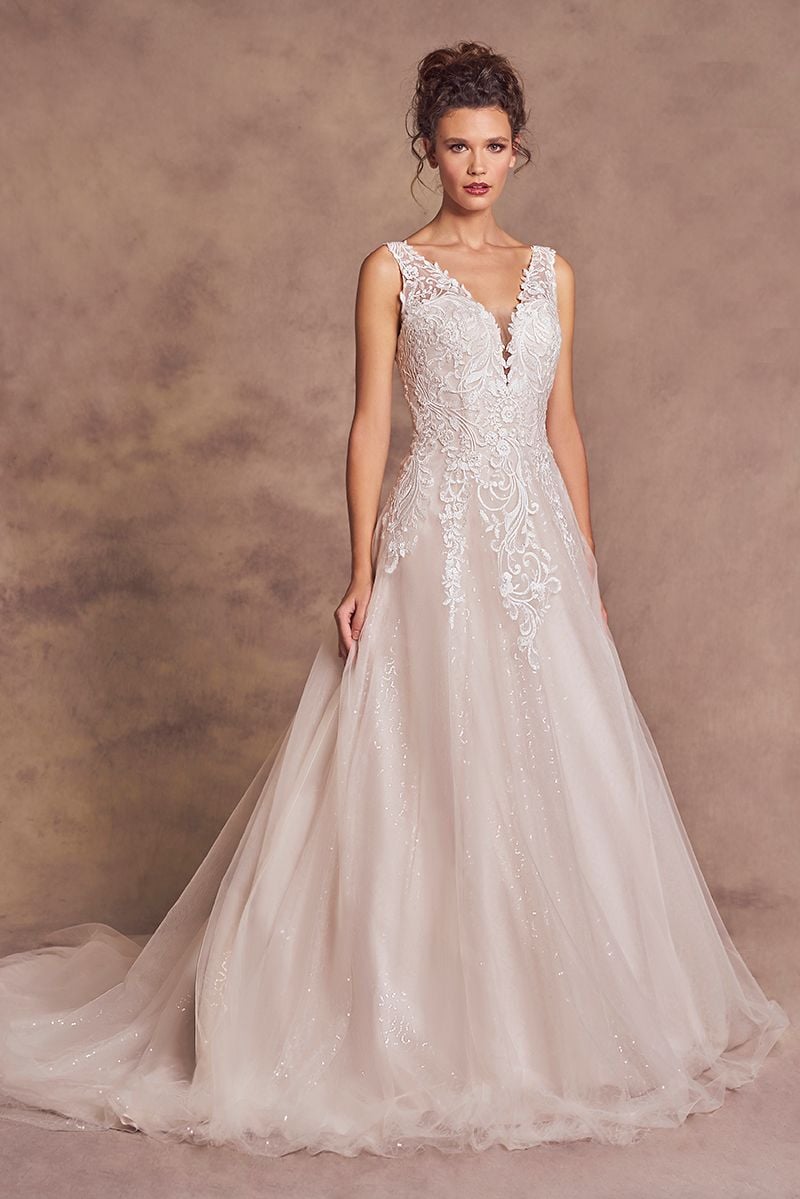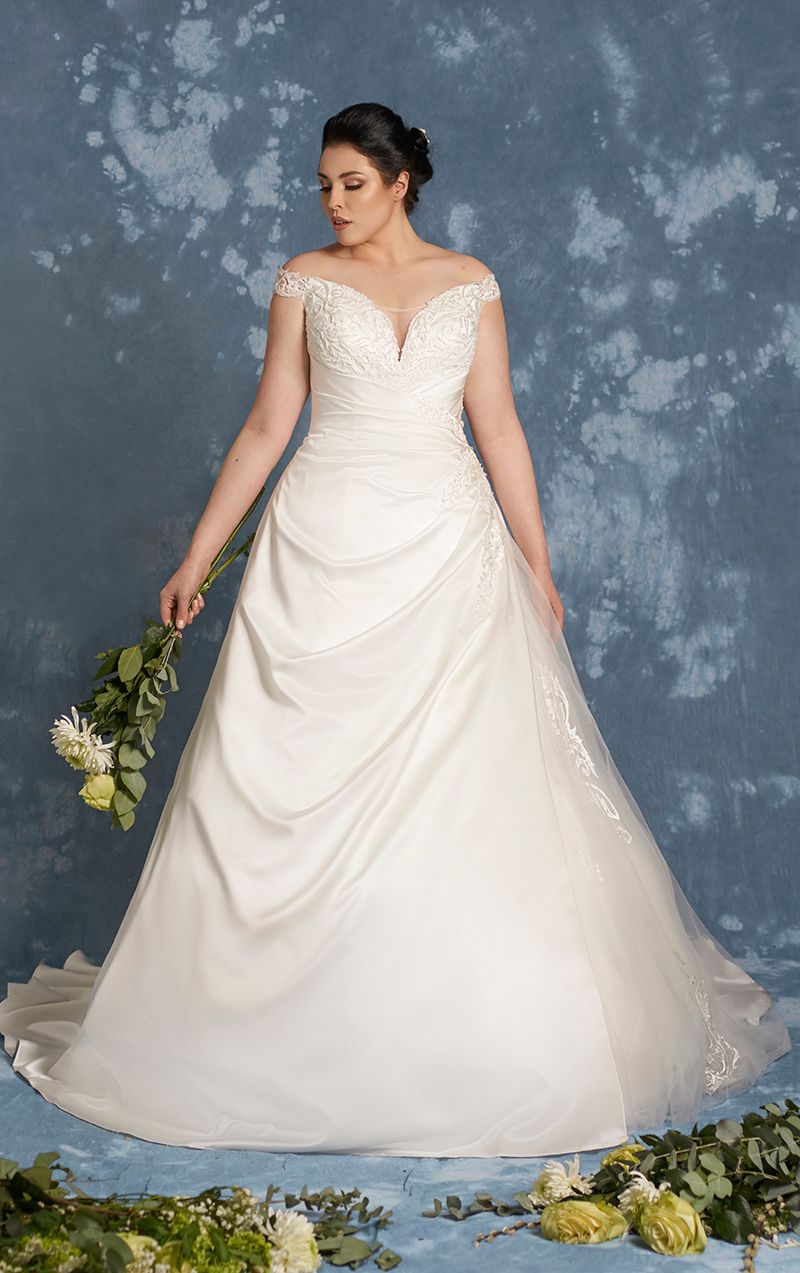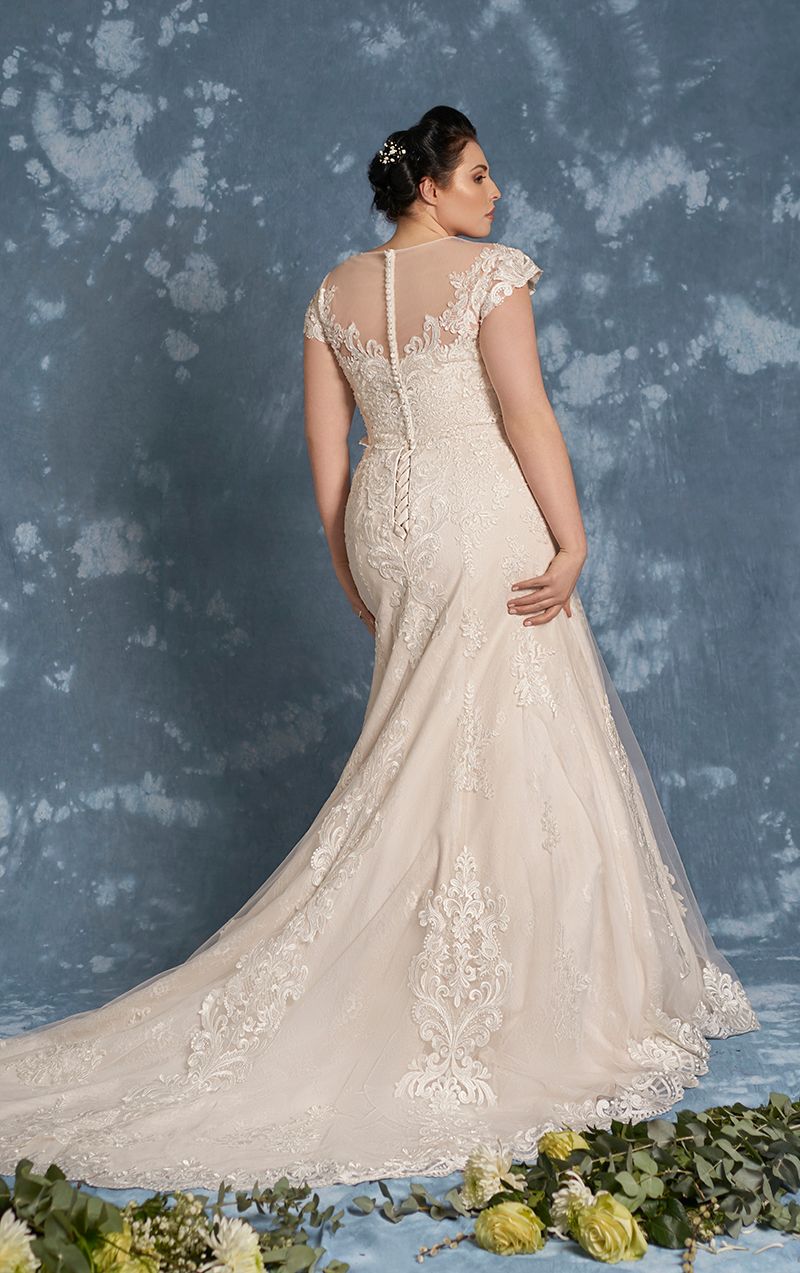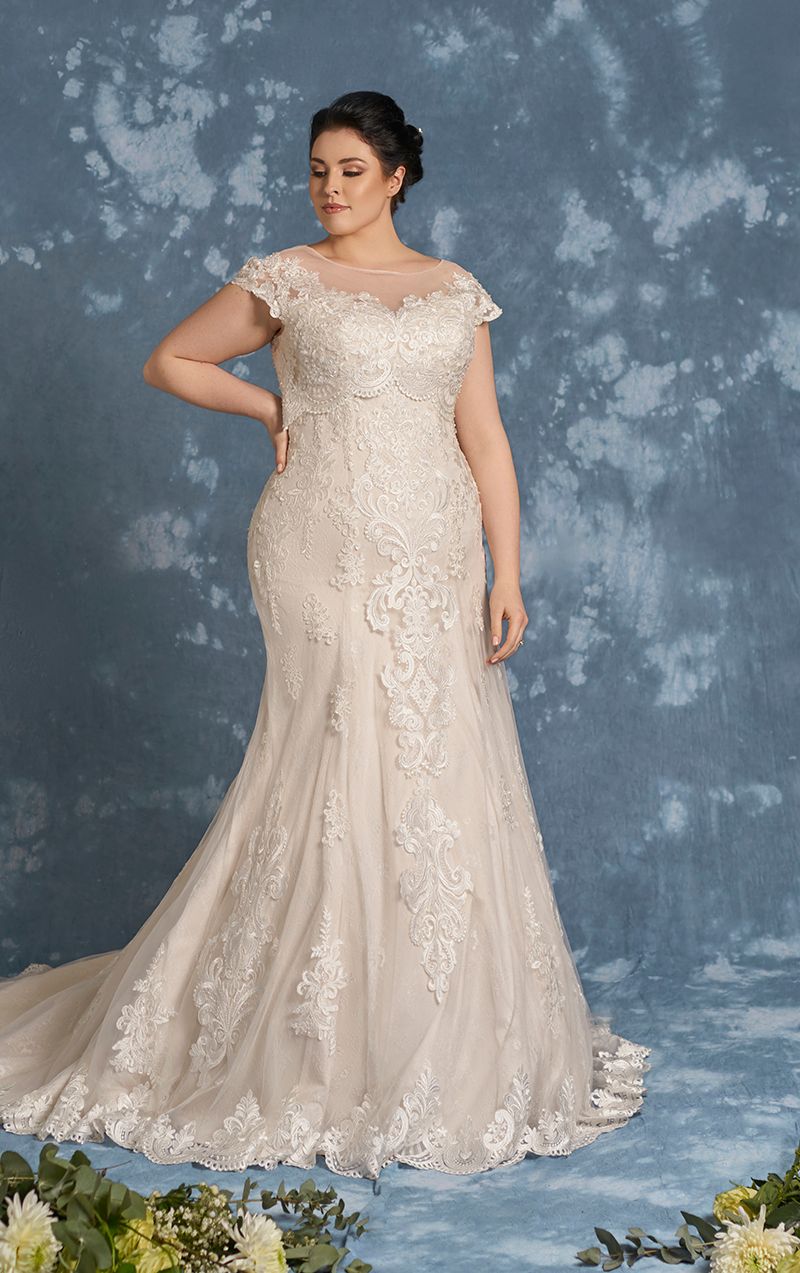 Receiving critical acclaim from bridal press and retailers alike, we are proud to introduce Anny Lin Bridal.
Anny is the second generation of designers in her family and has had a growing following for the past few years.
Inspired by the tradition, the Anny Lin collection weaves together modern and classic designs
Incorporating contemporary tailoring with creative design reflecting a unique, modern style with elegant and innovate flair.
By emphasizing attention to the finest detail, Anny Lin Couture truly represents originality and is a breath of fresh air in the bridal market.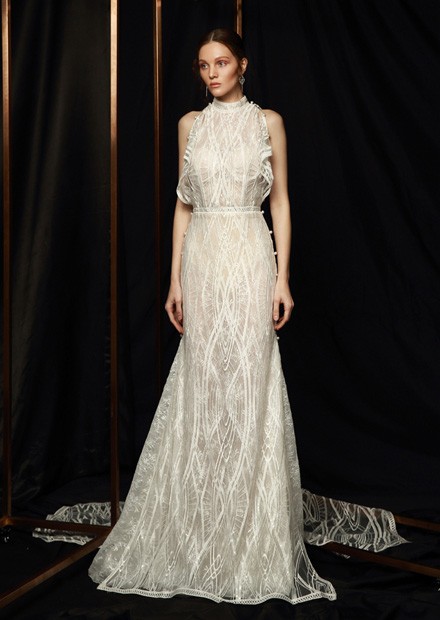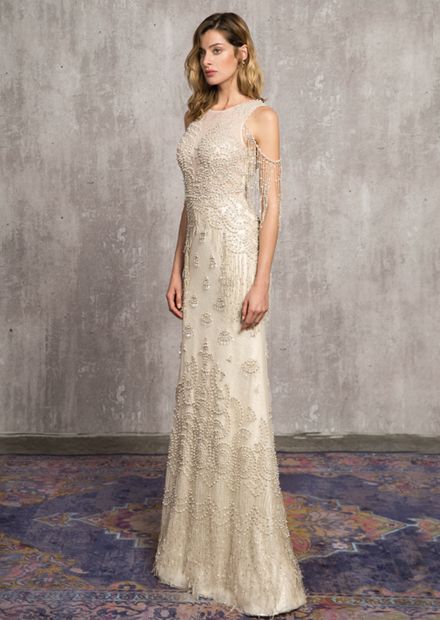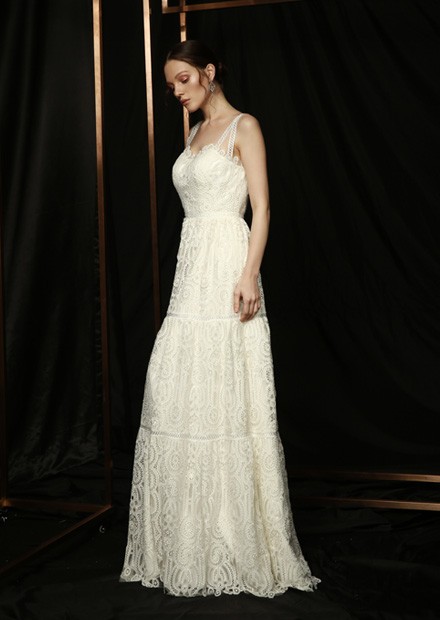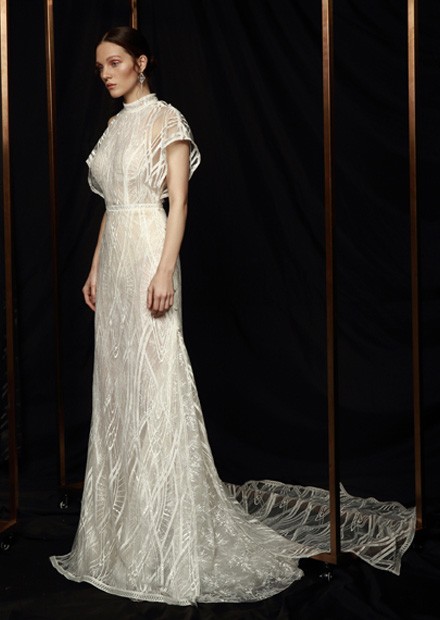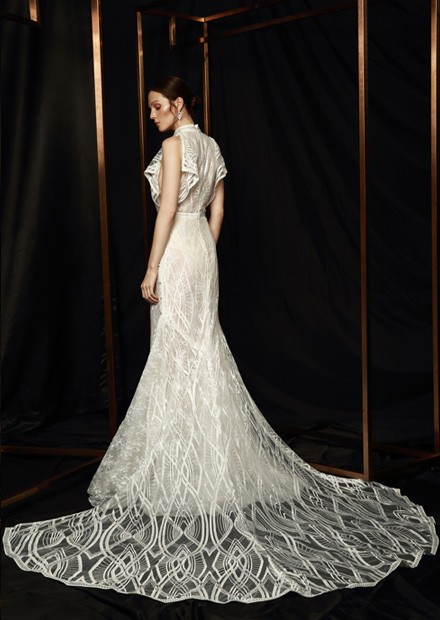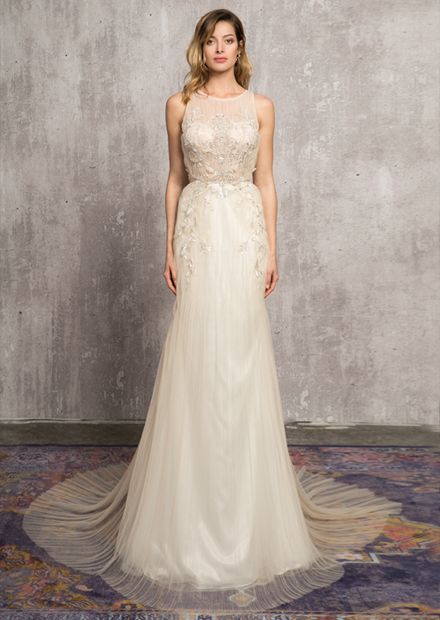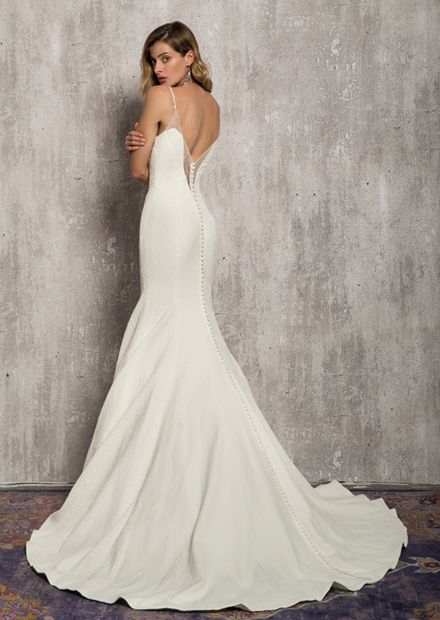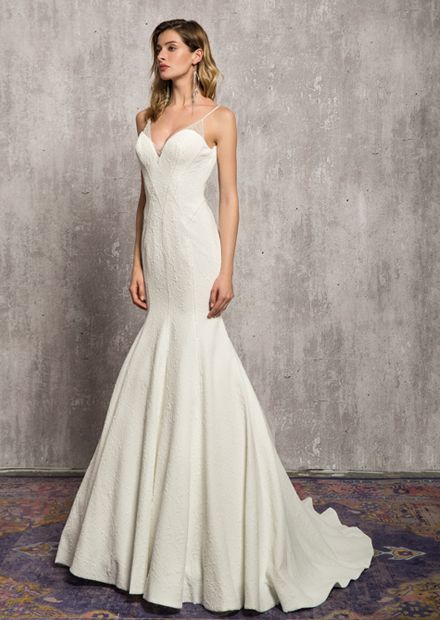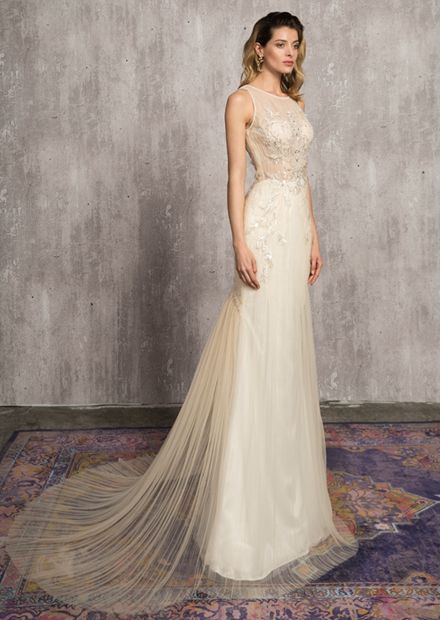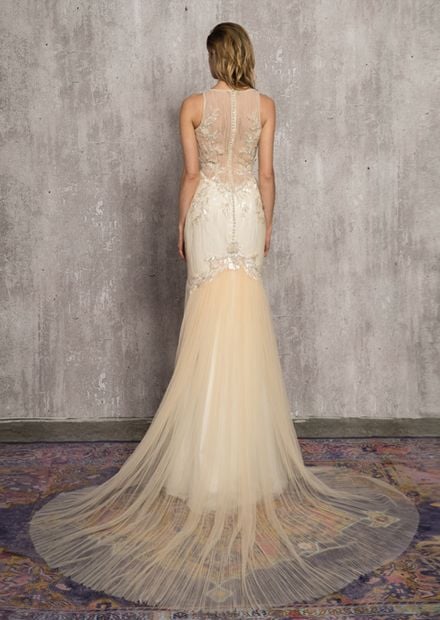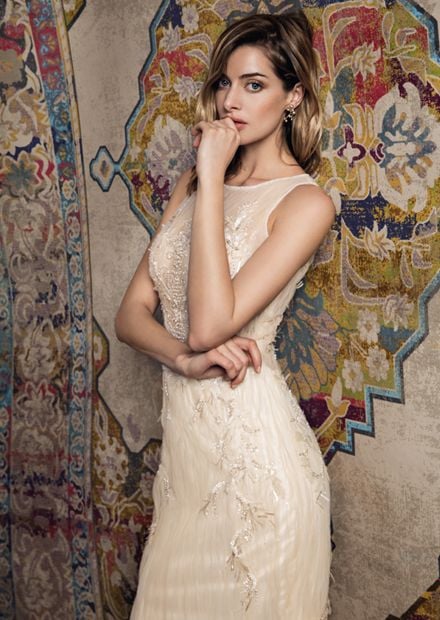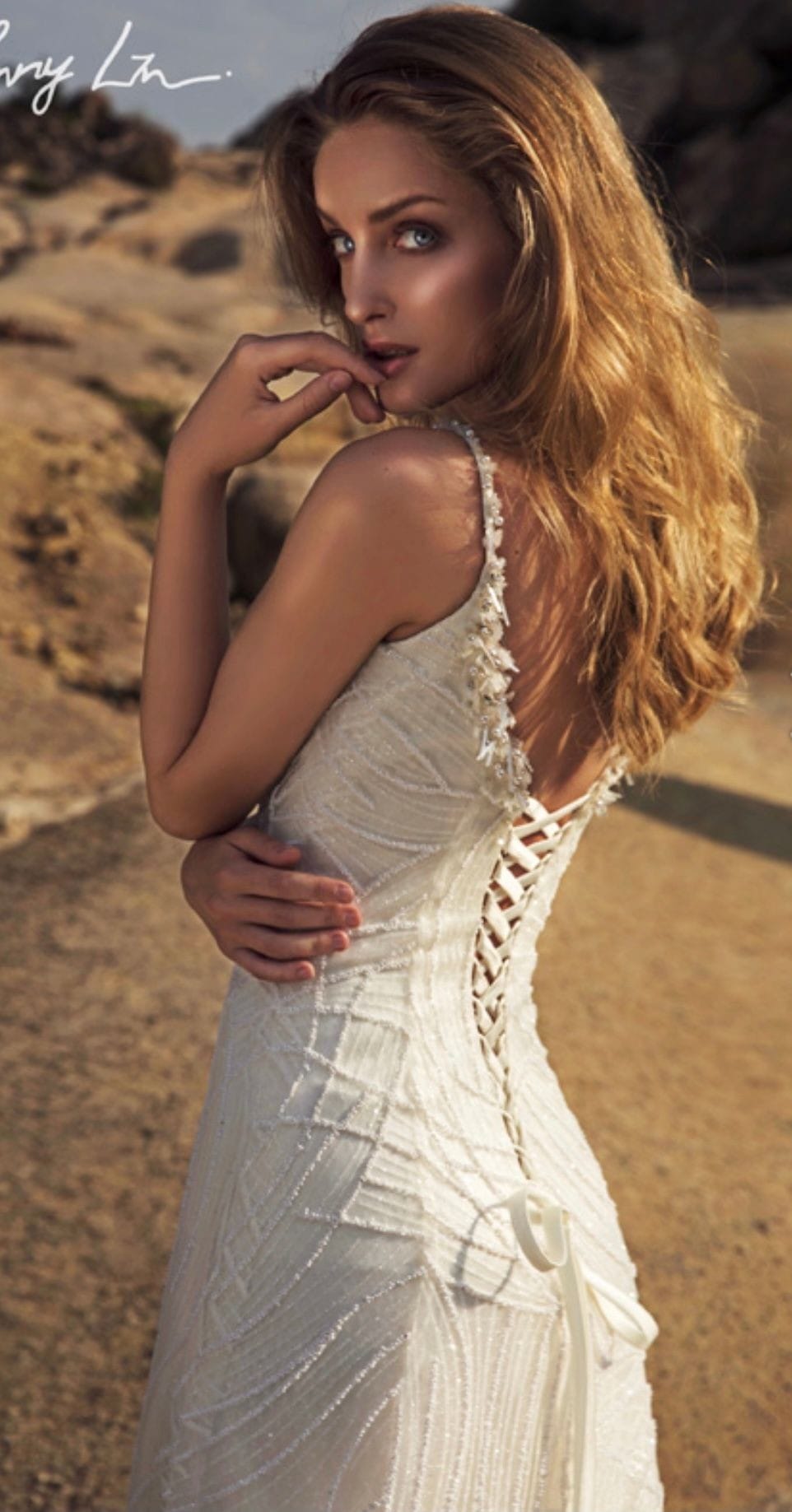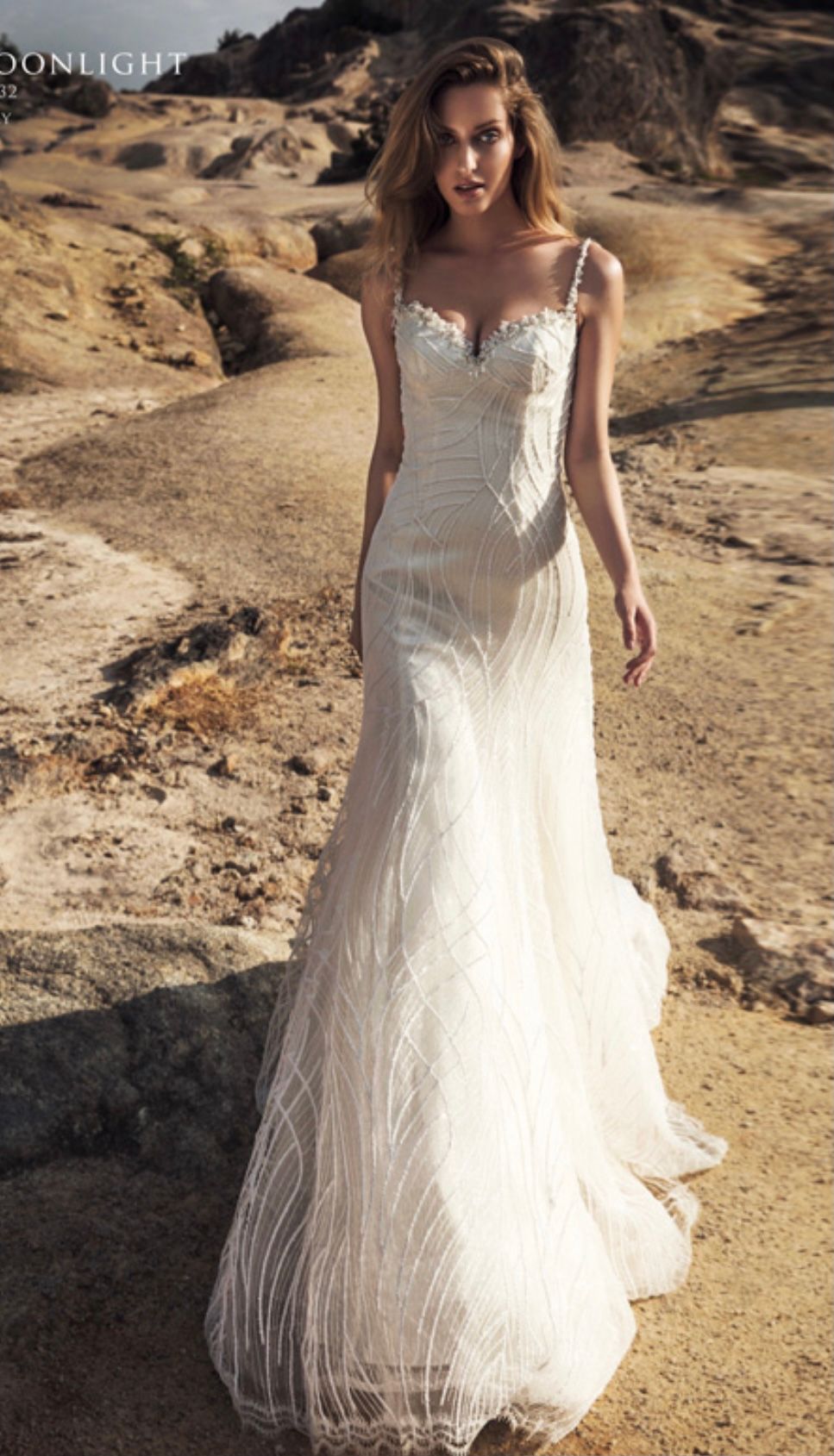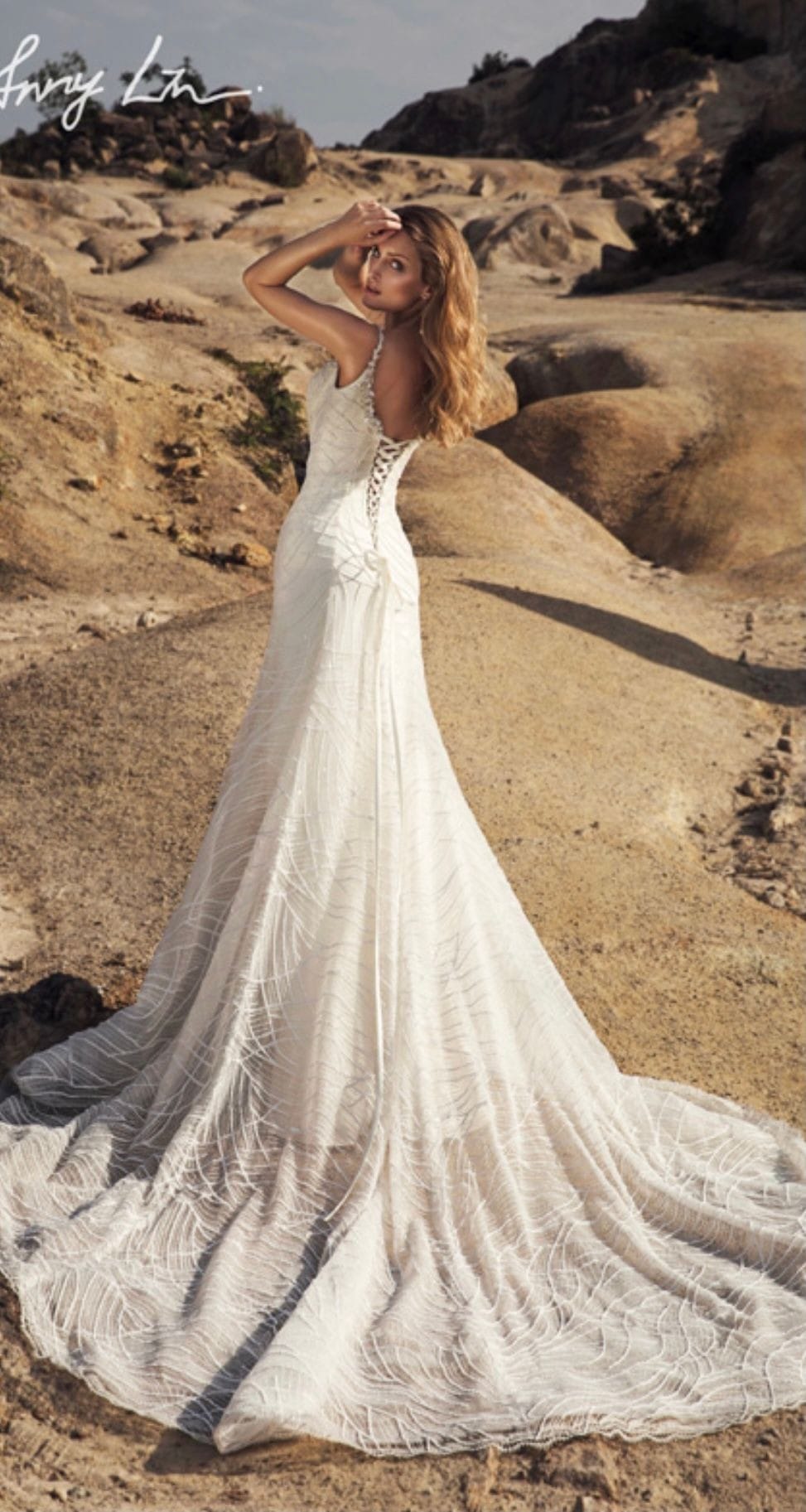 White Rose has been proudly dressing brides for over 20 years.
A romantic collection of stunning bridal gowns, made using the finest lace, silk, soft satins, organza, chiffon and tulle. Gowns are designed with an artisan use of hand embroidery and beadwork.
The White Rose Graceful collection is a range of specially structured gowns to complement sizes 18 to 30+.
Blossom into a beautiful bride on your special day wearing a White Rose bridal gown.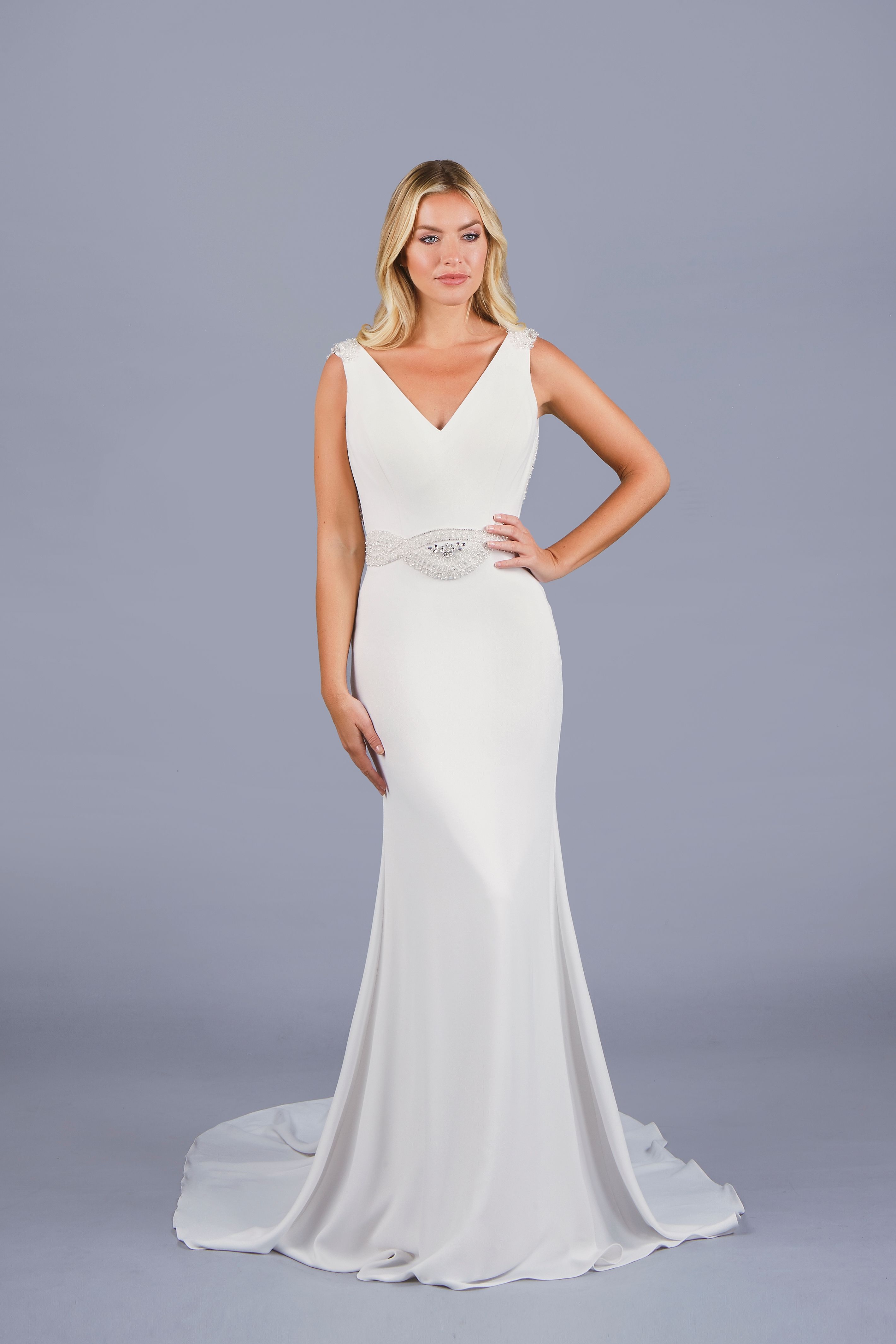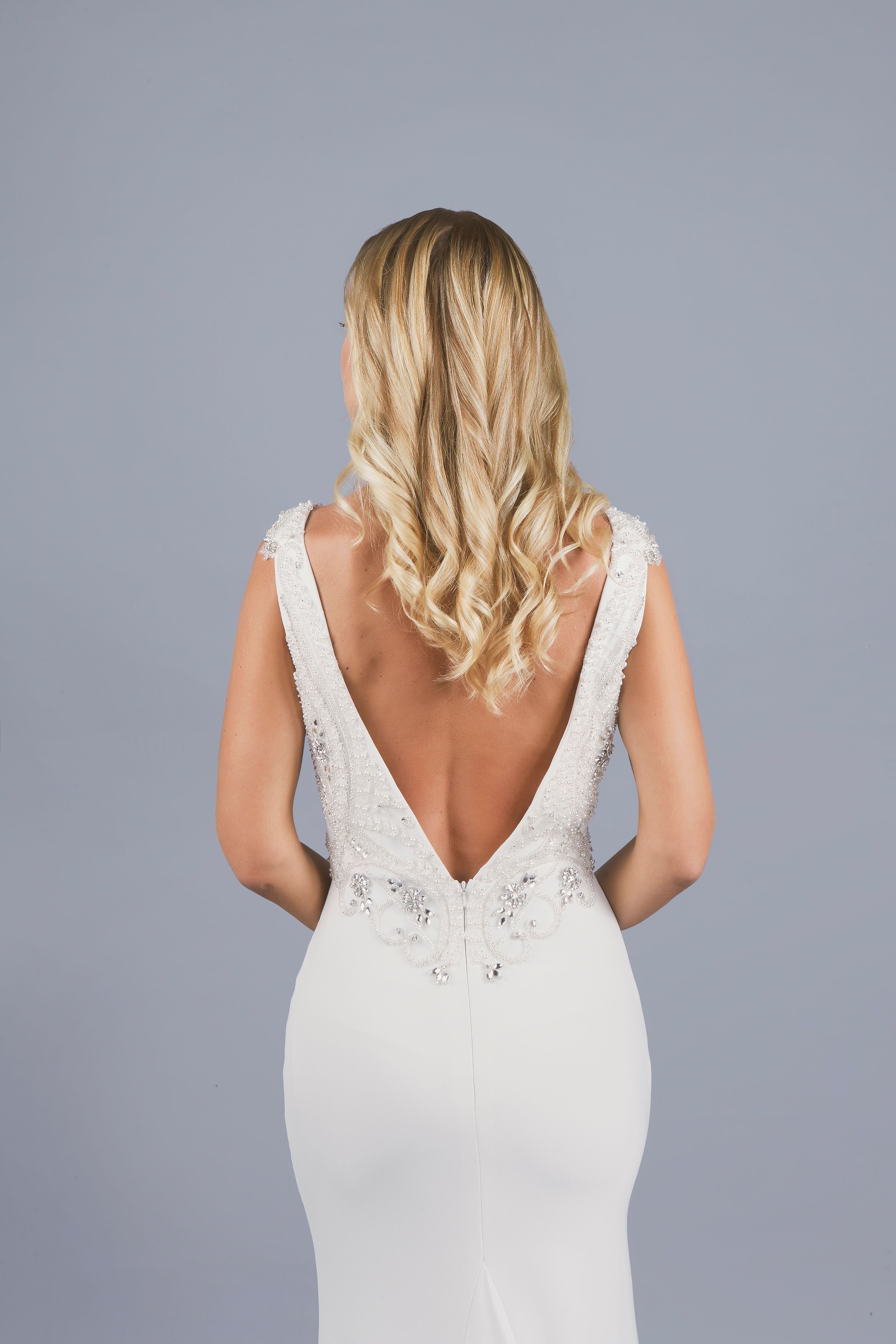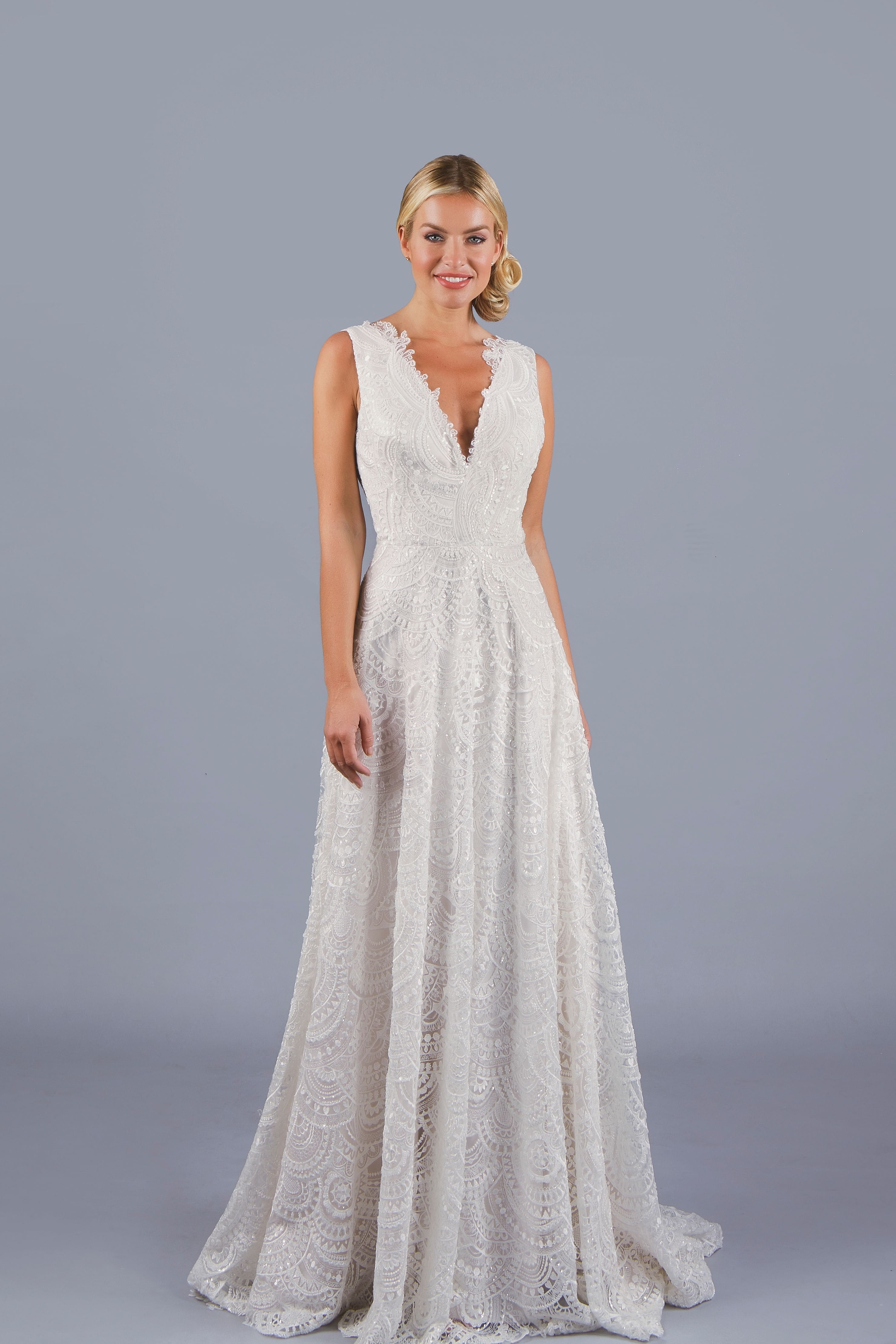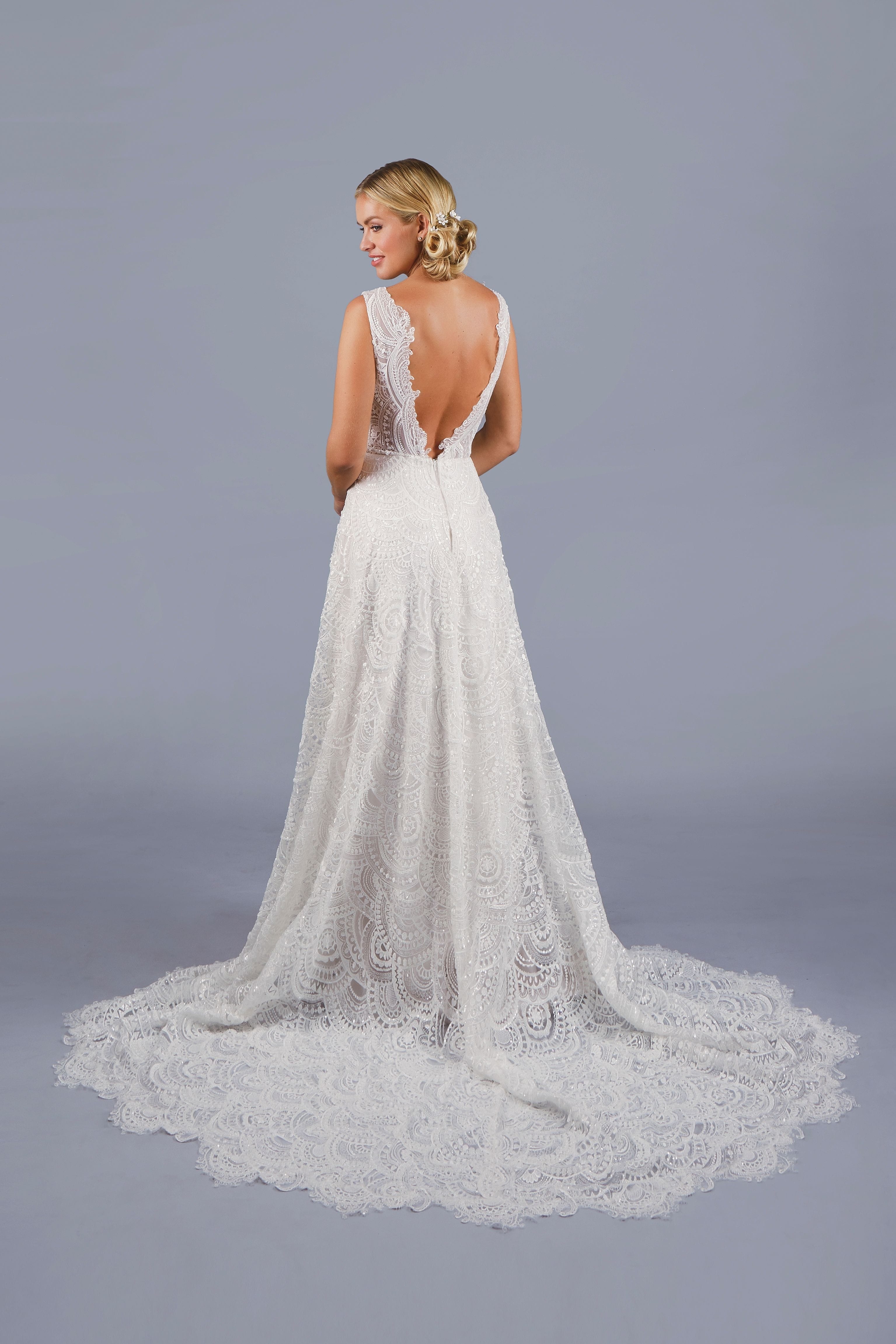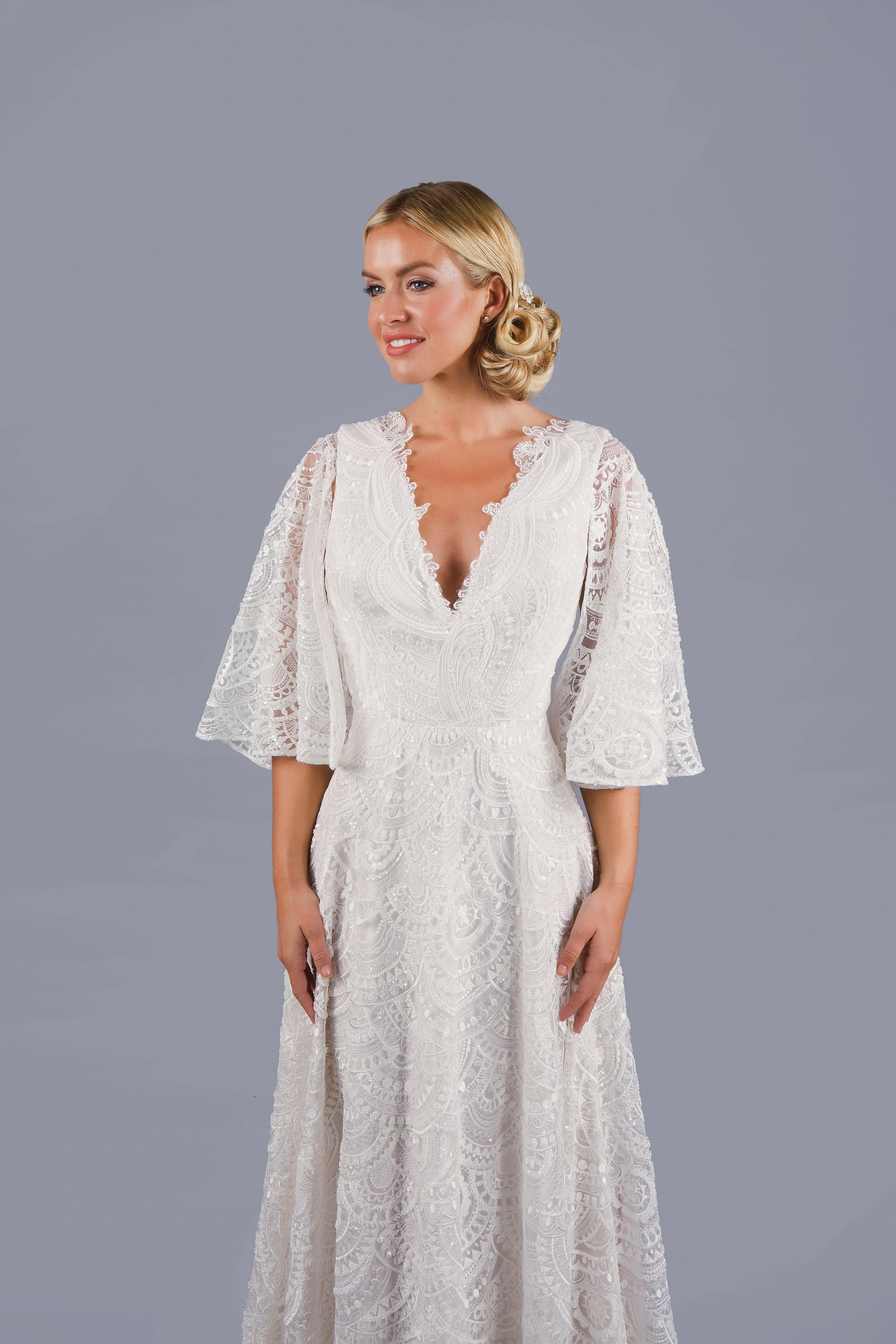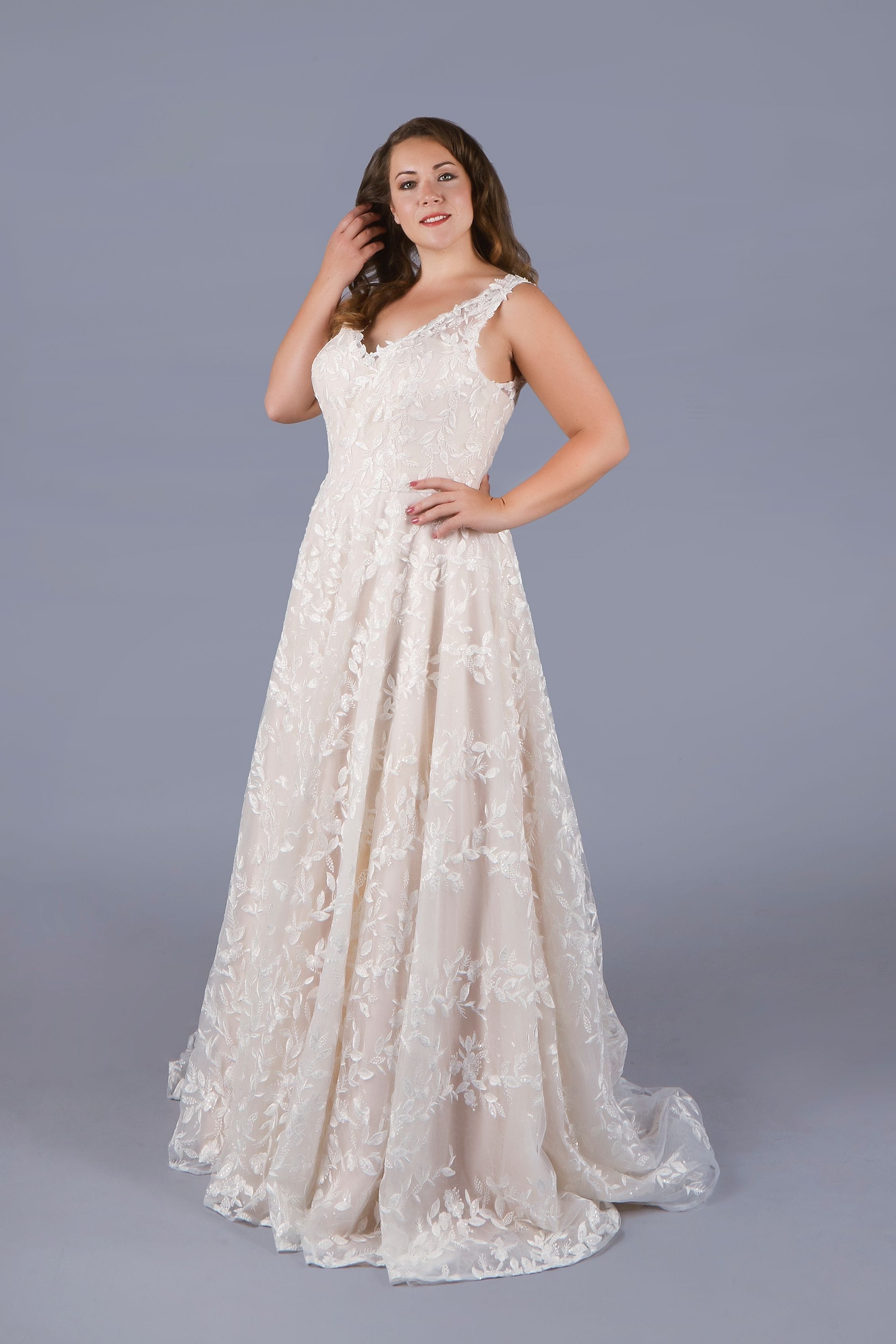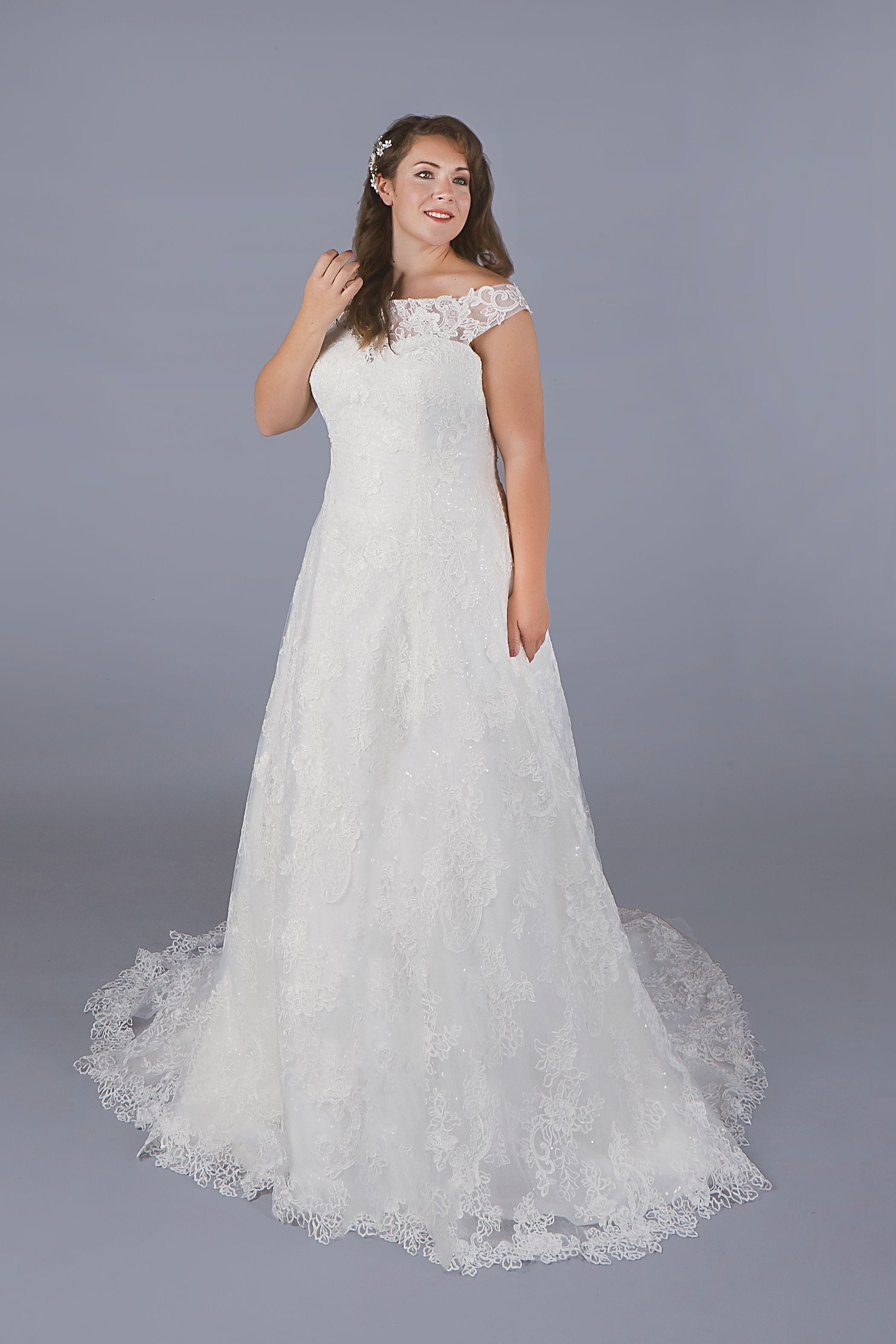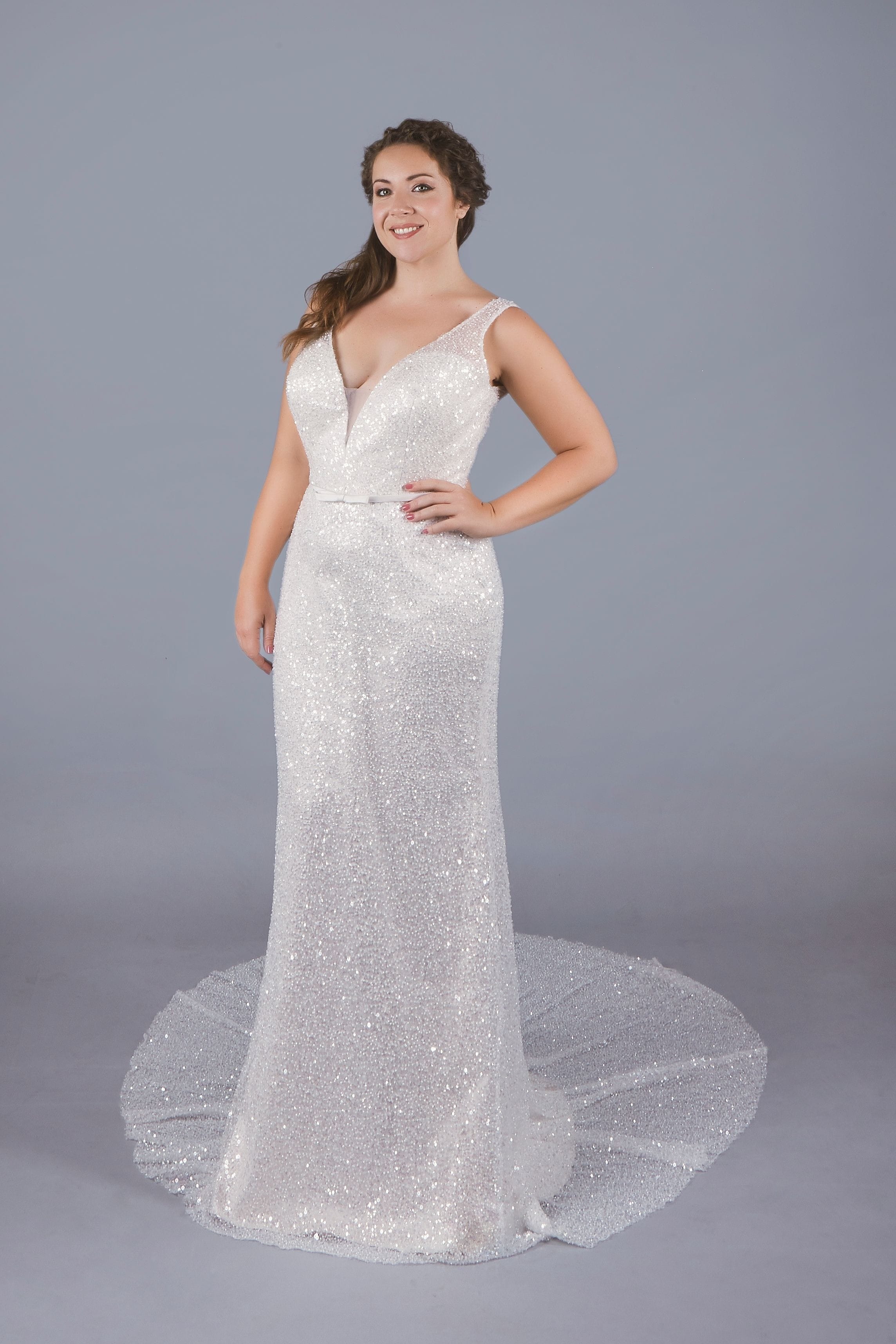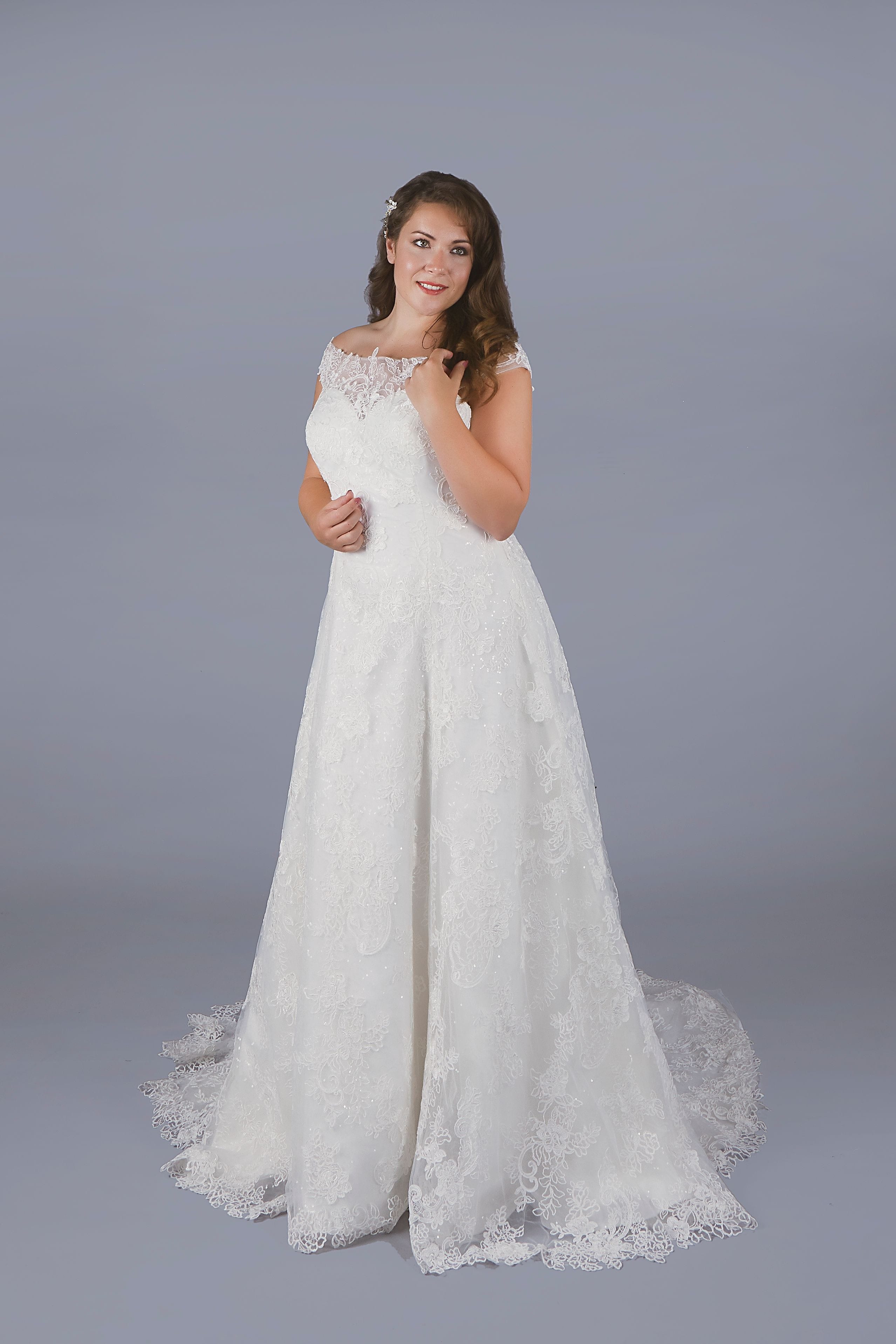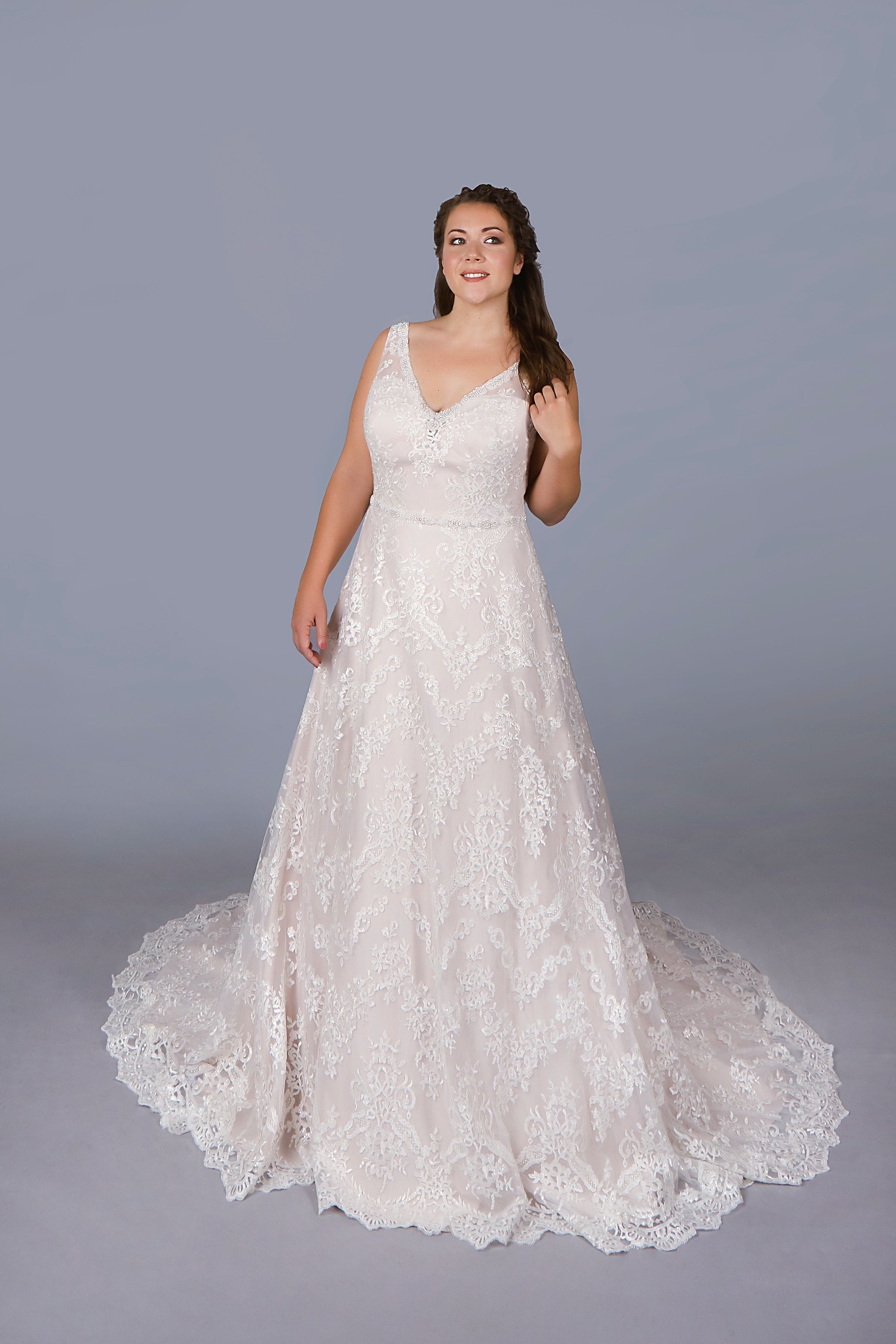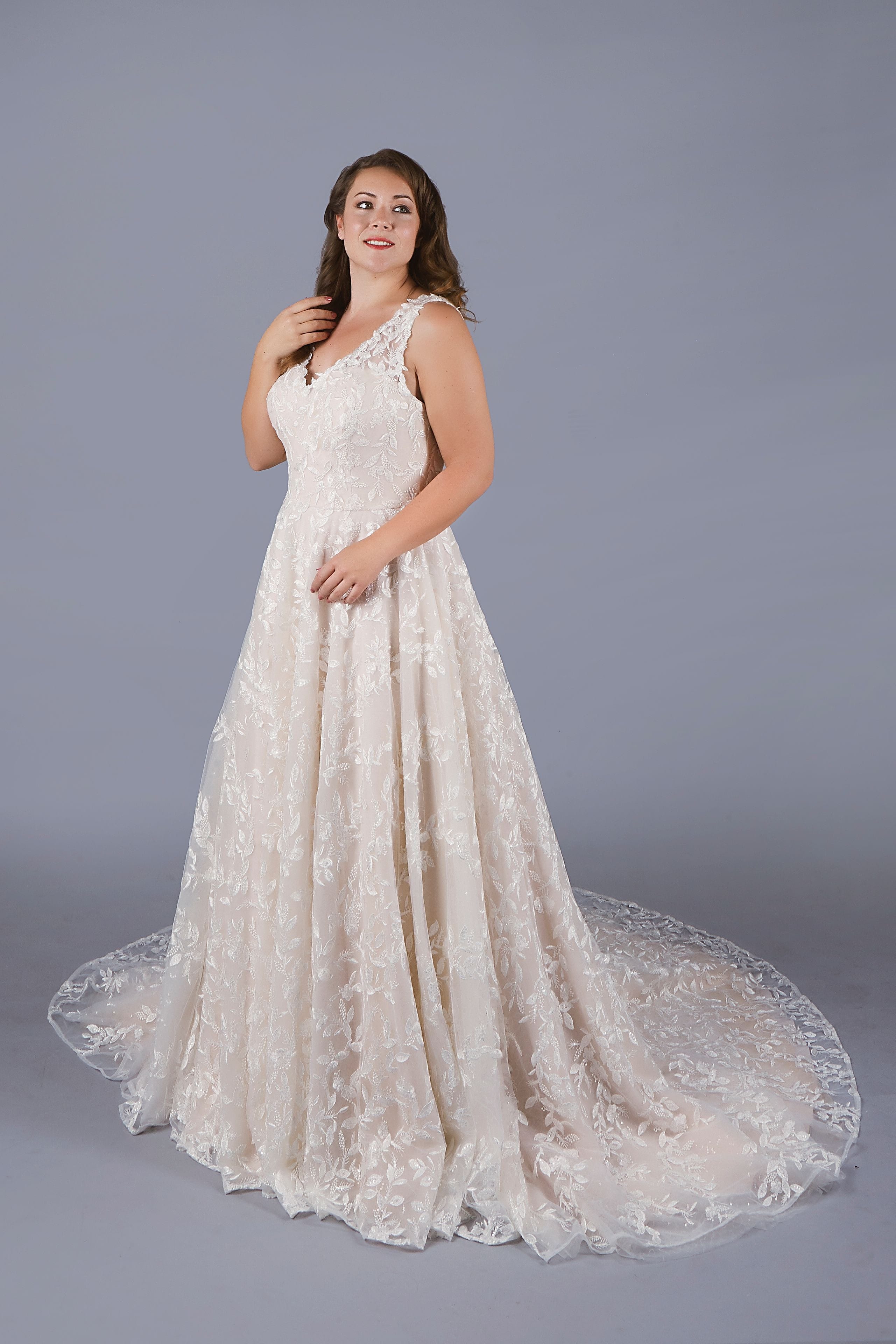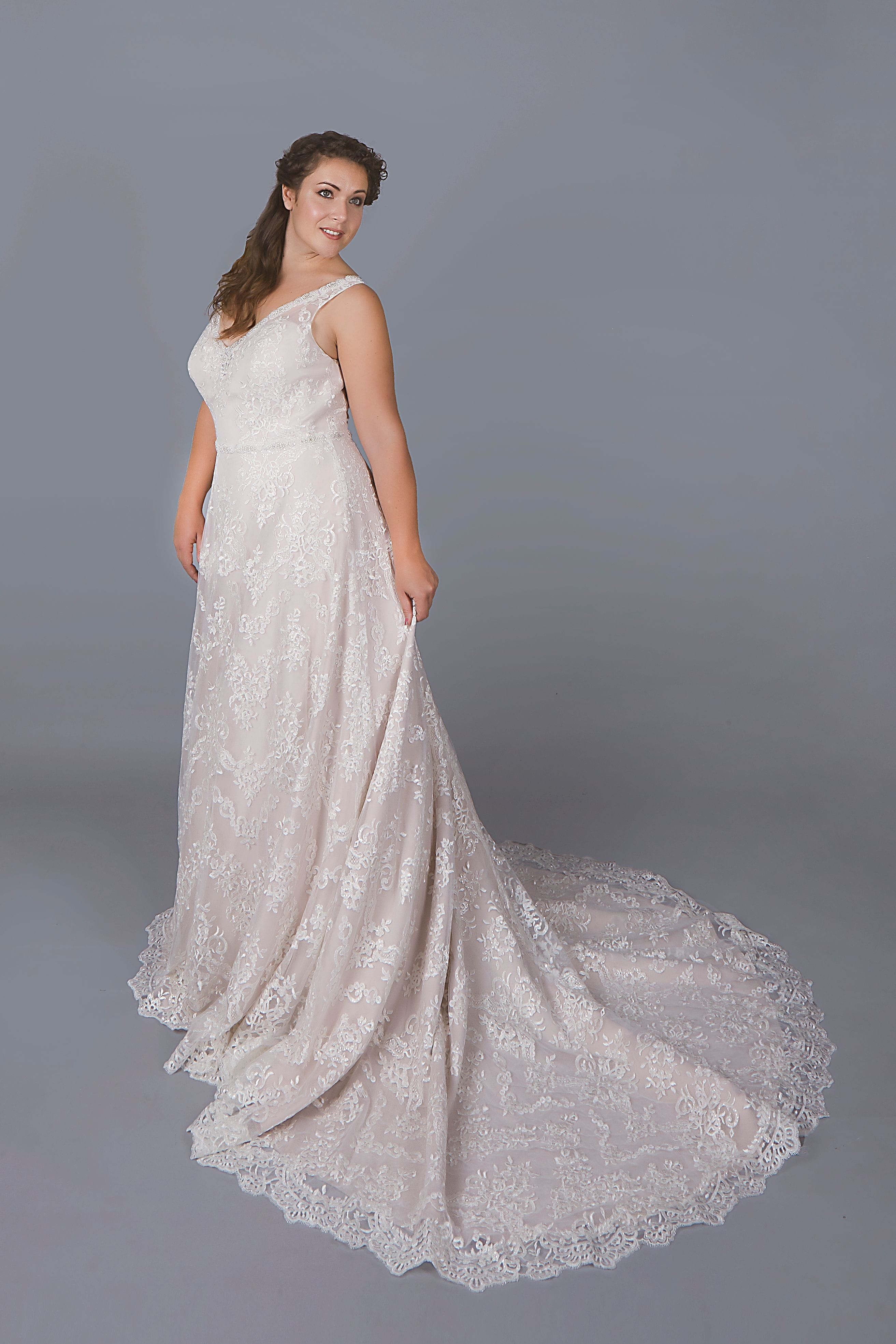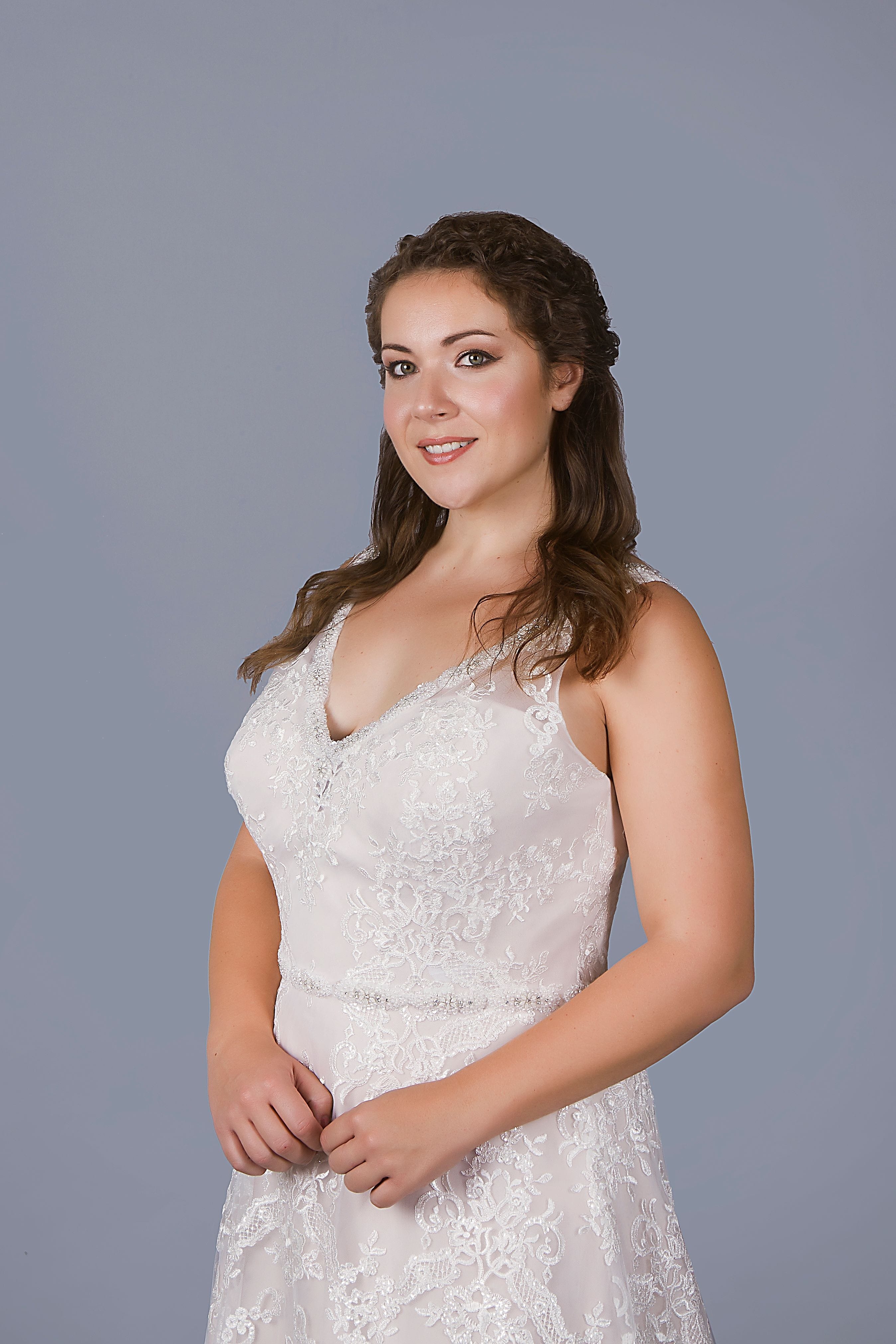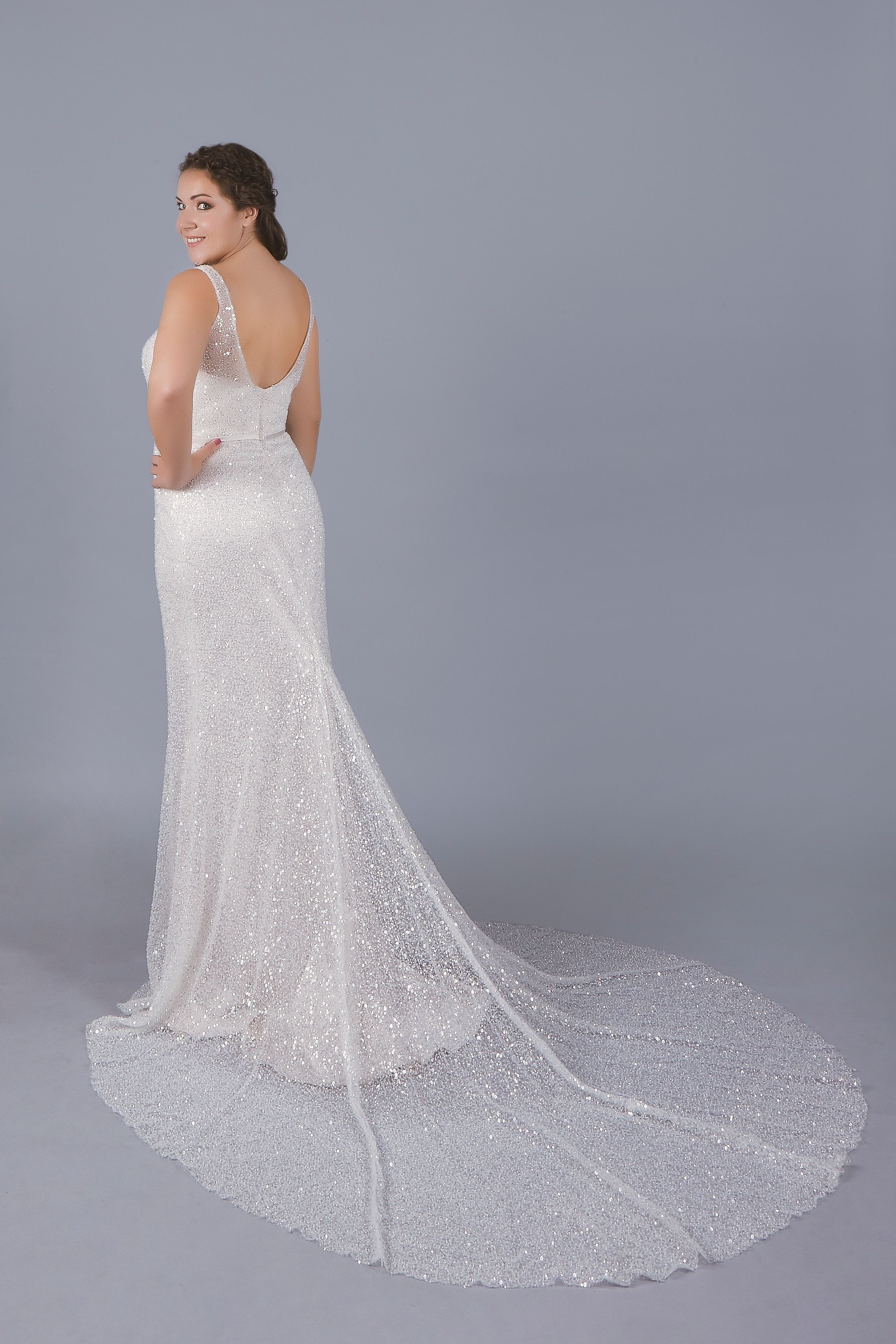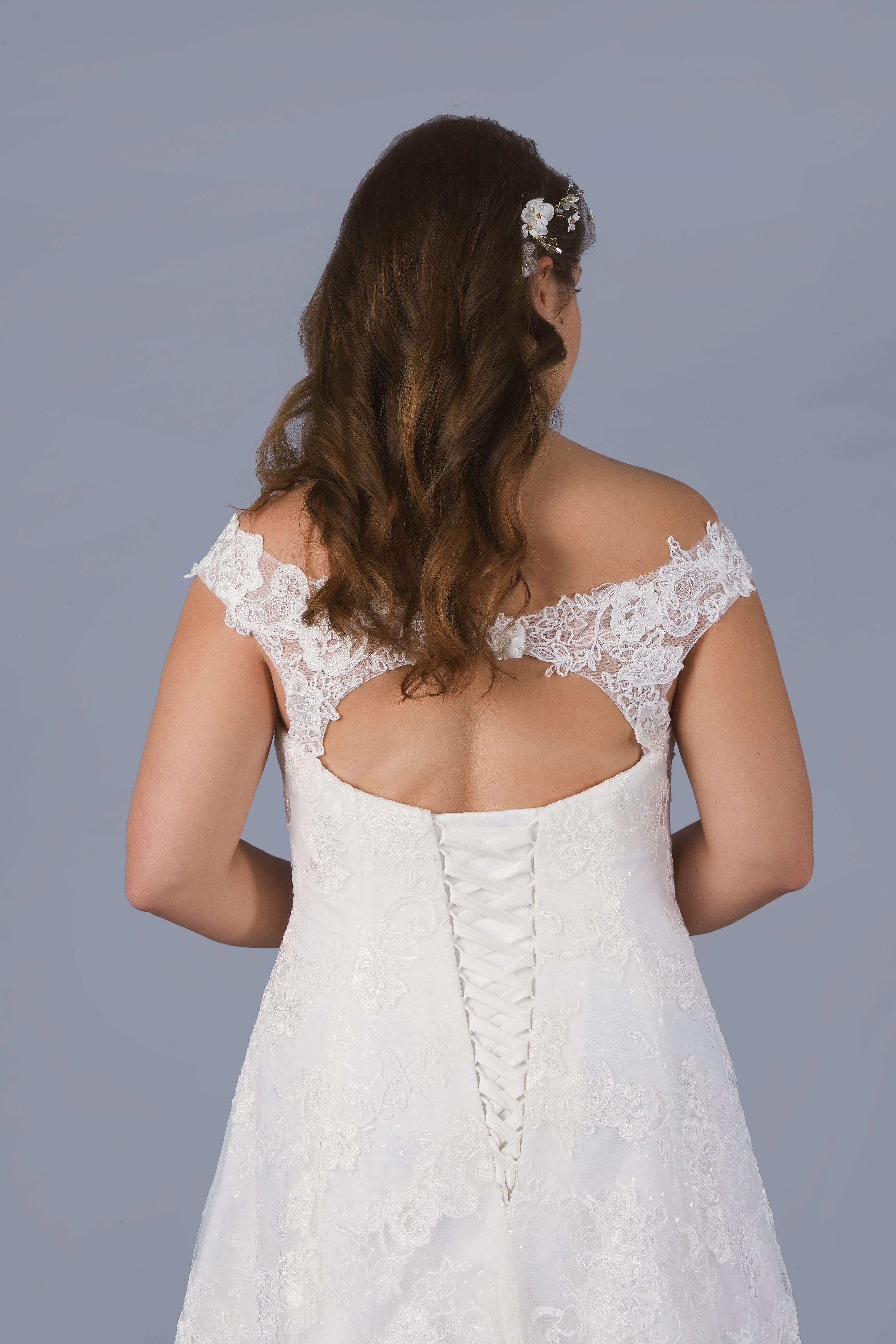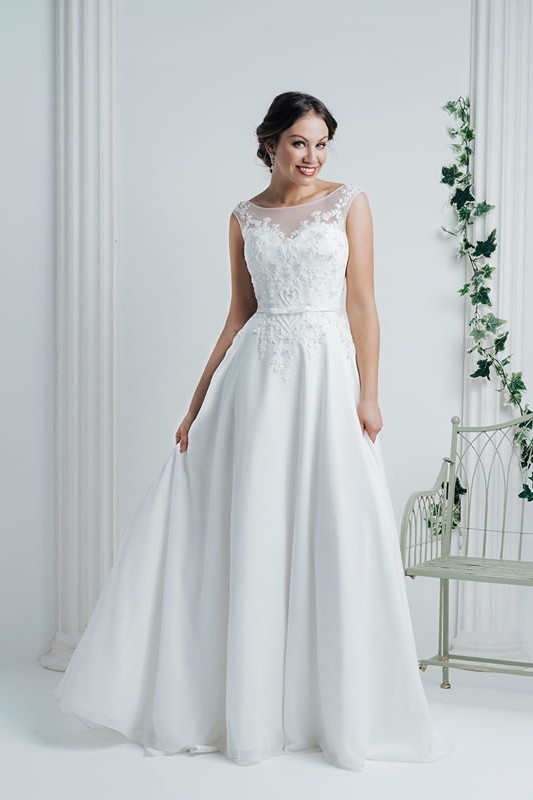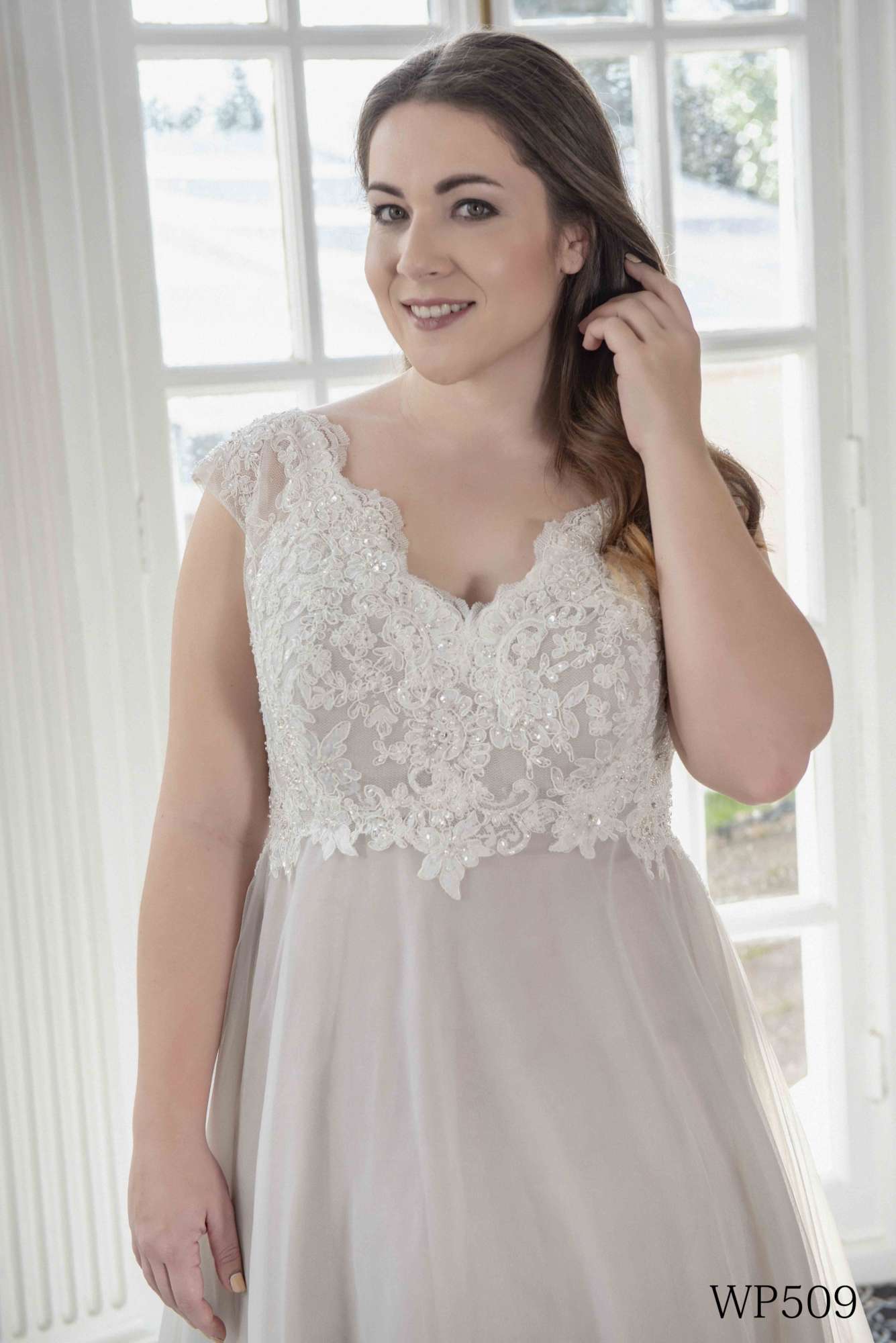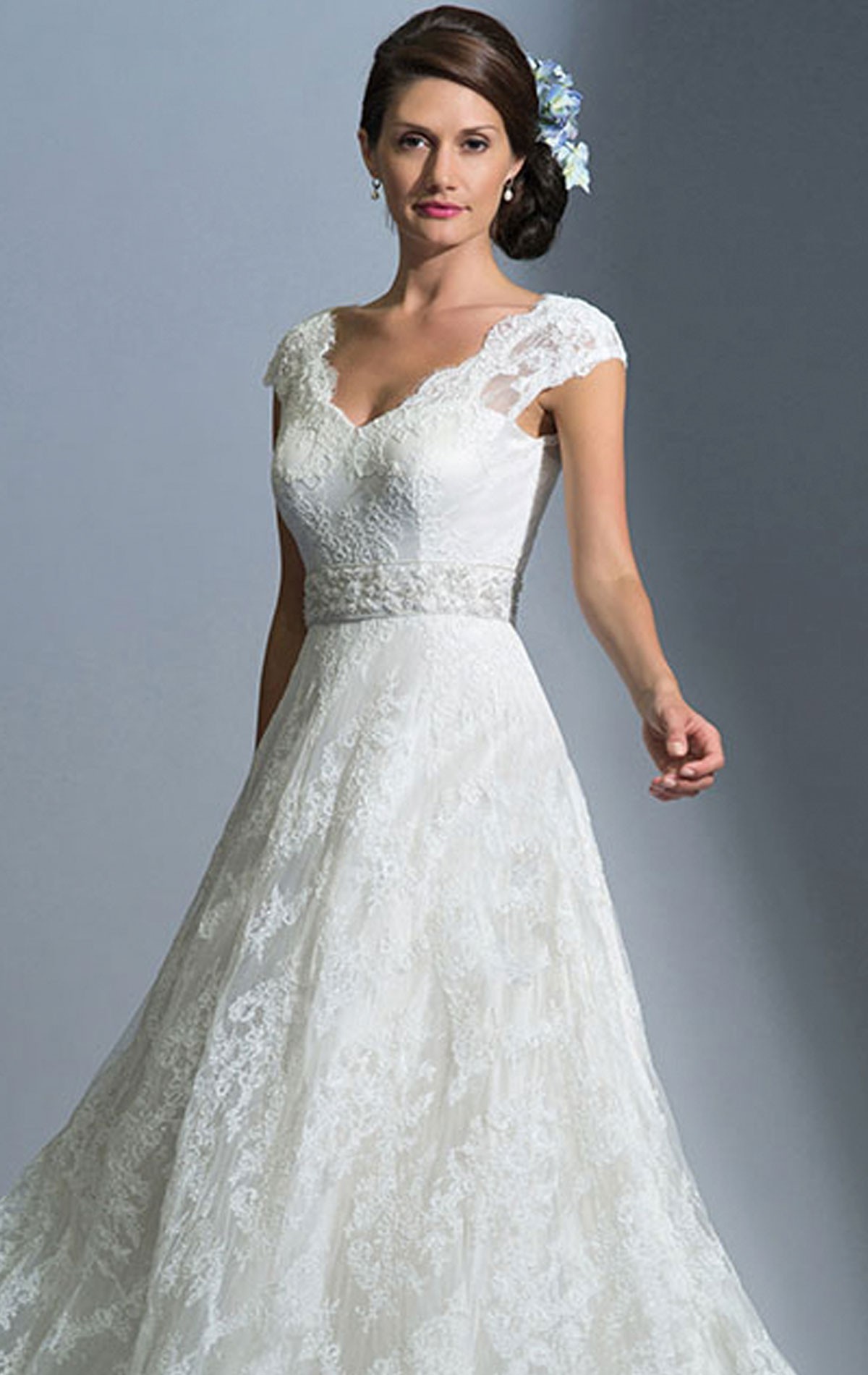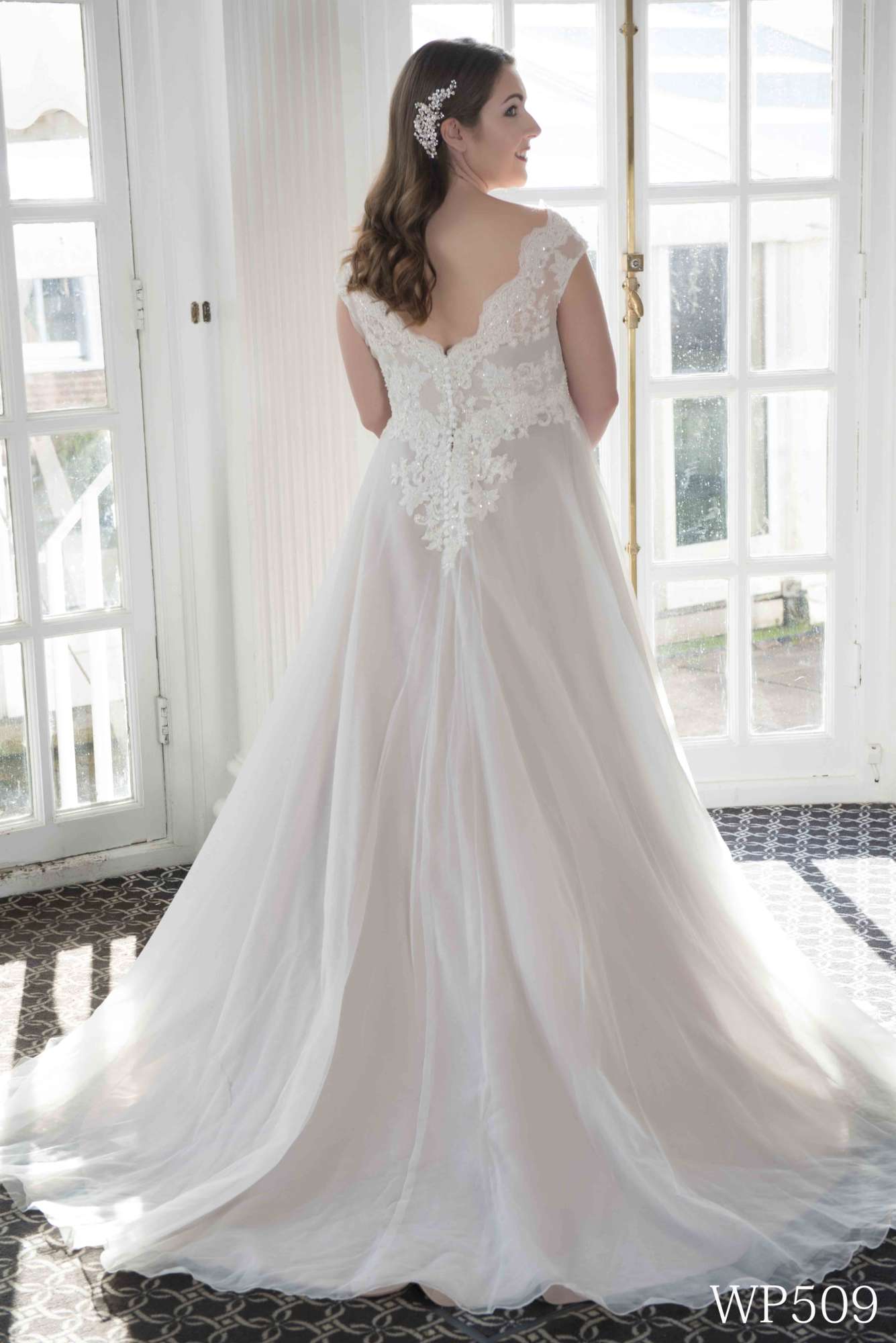 The Millie May collection features breathtaking and diverse styles to suit every bride.
Millie Grace is a specialist plus-size range, designed with curvaceous brides in mind.
Gowns are designed with an artisan use of embroidery and bead-work incorporating fabrics such as lace, crepe, soft satin, organza, chiffon and tulle.
Unfortunately we are waiting on the professional pictures of our new styles.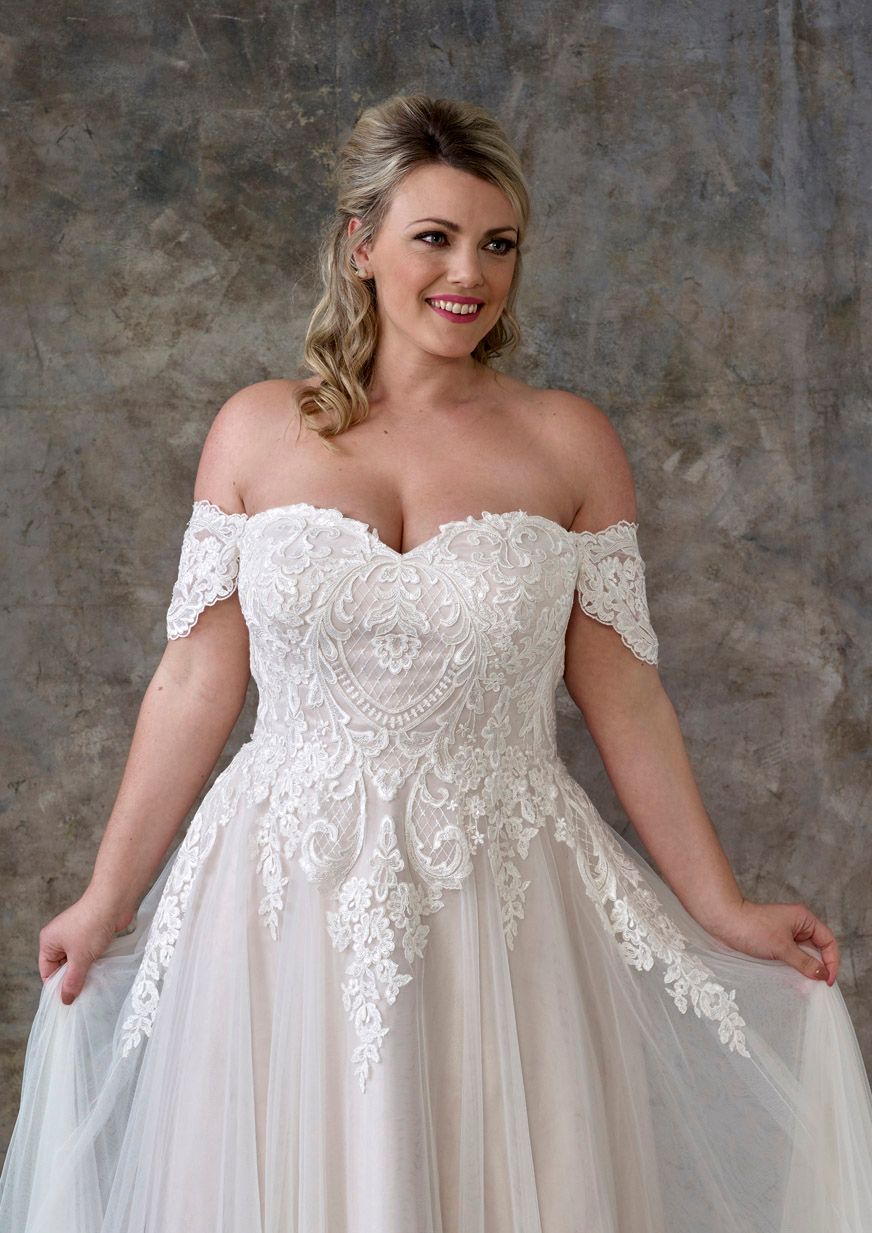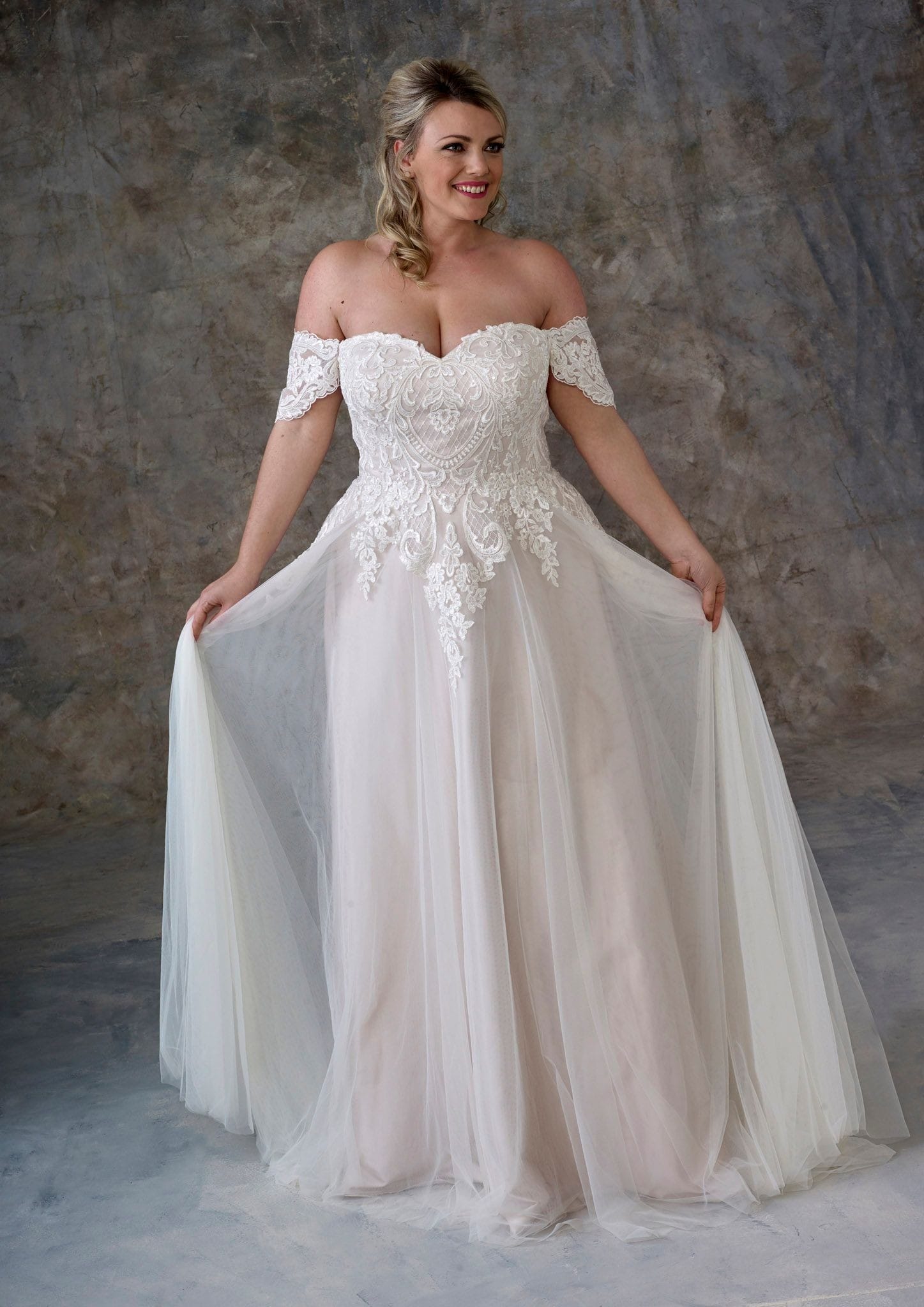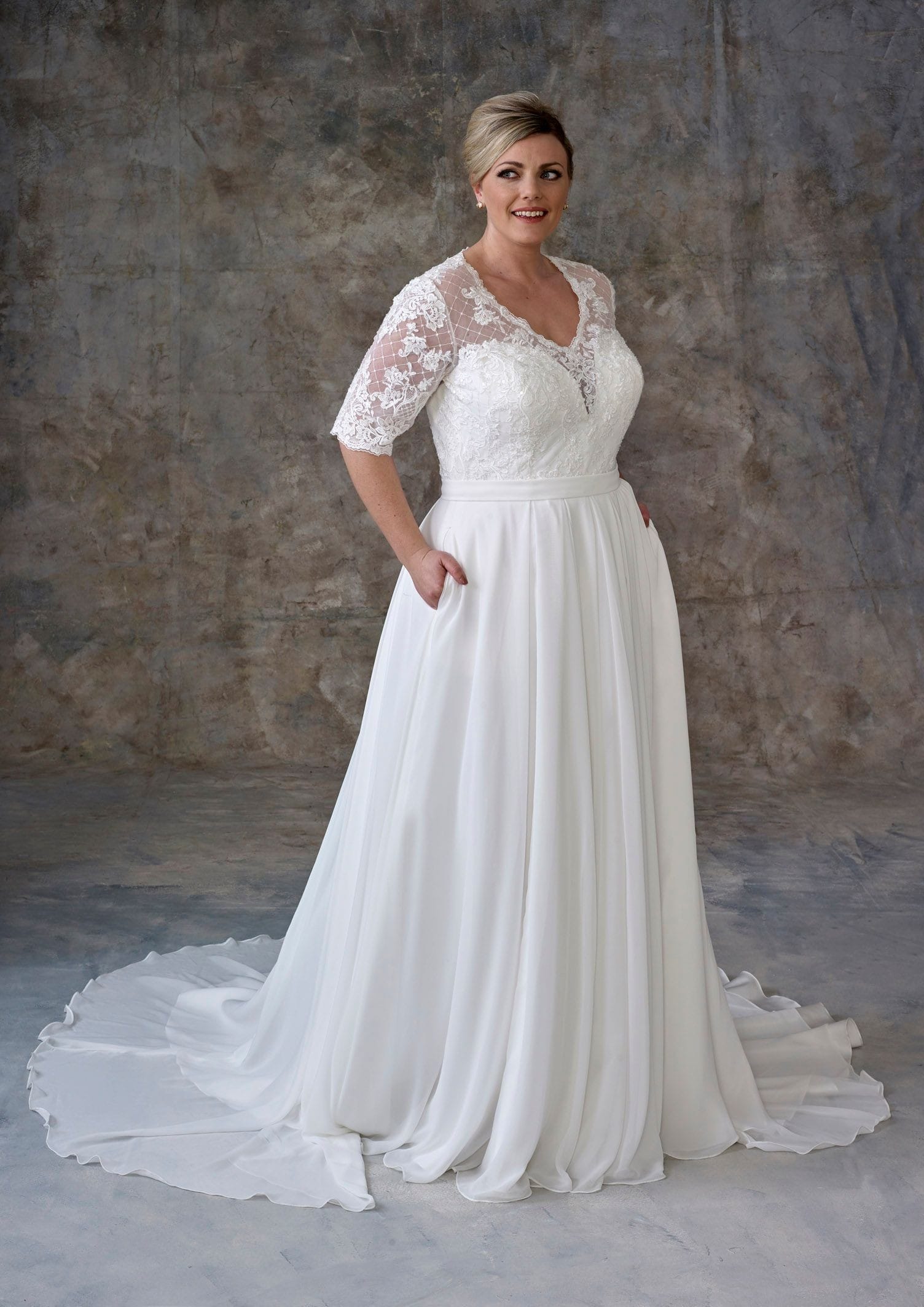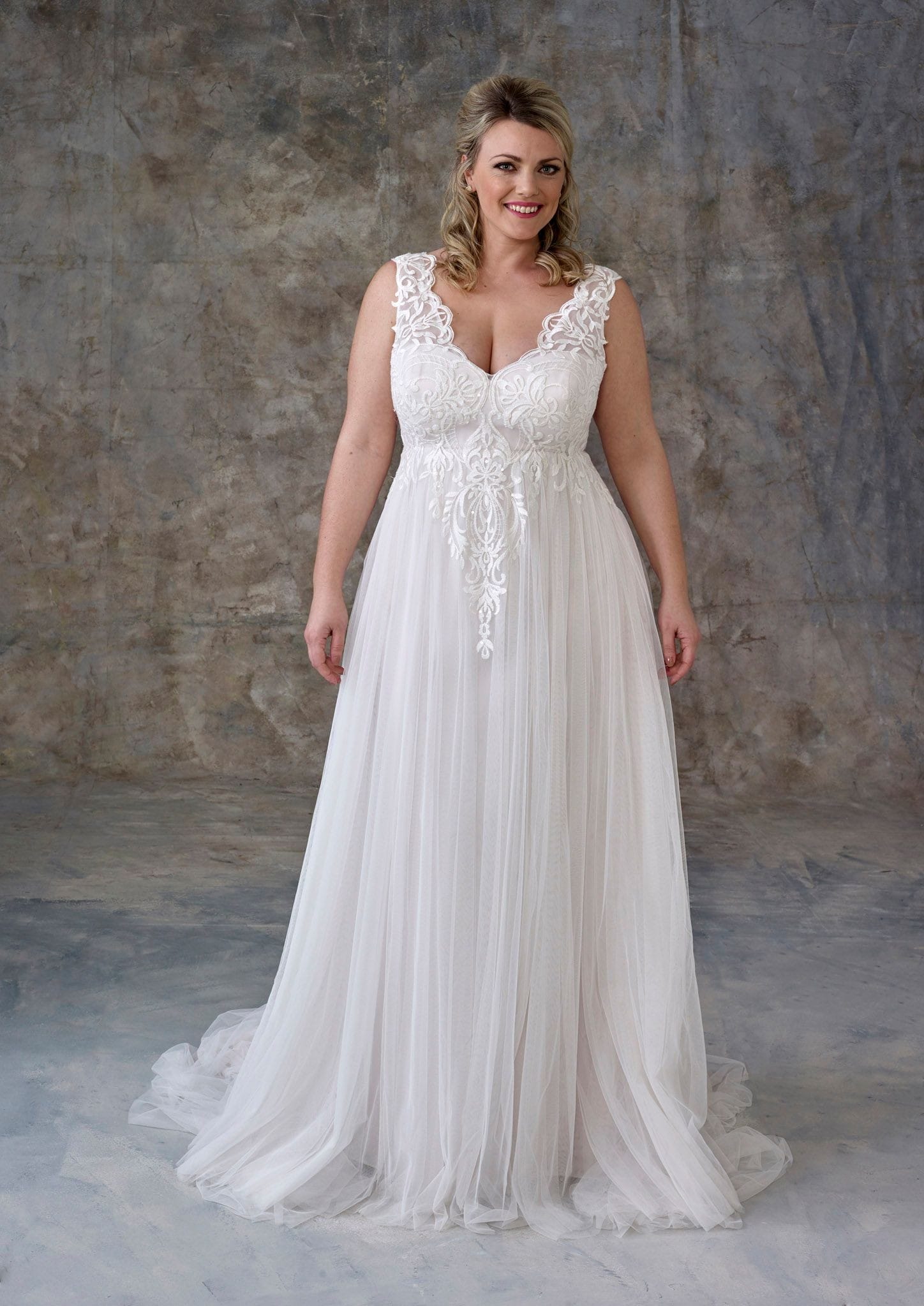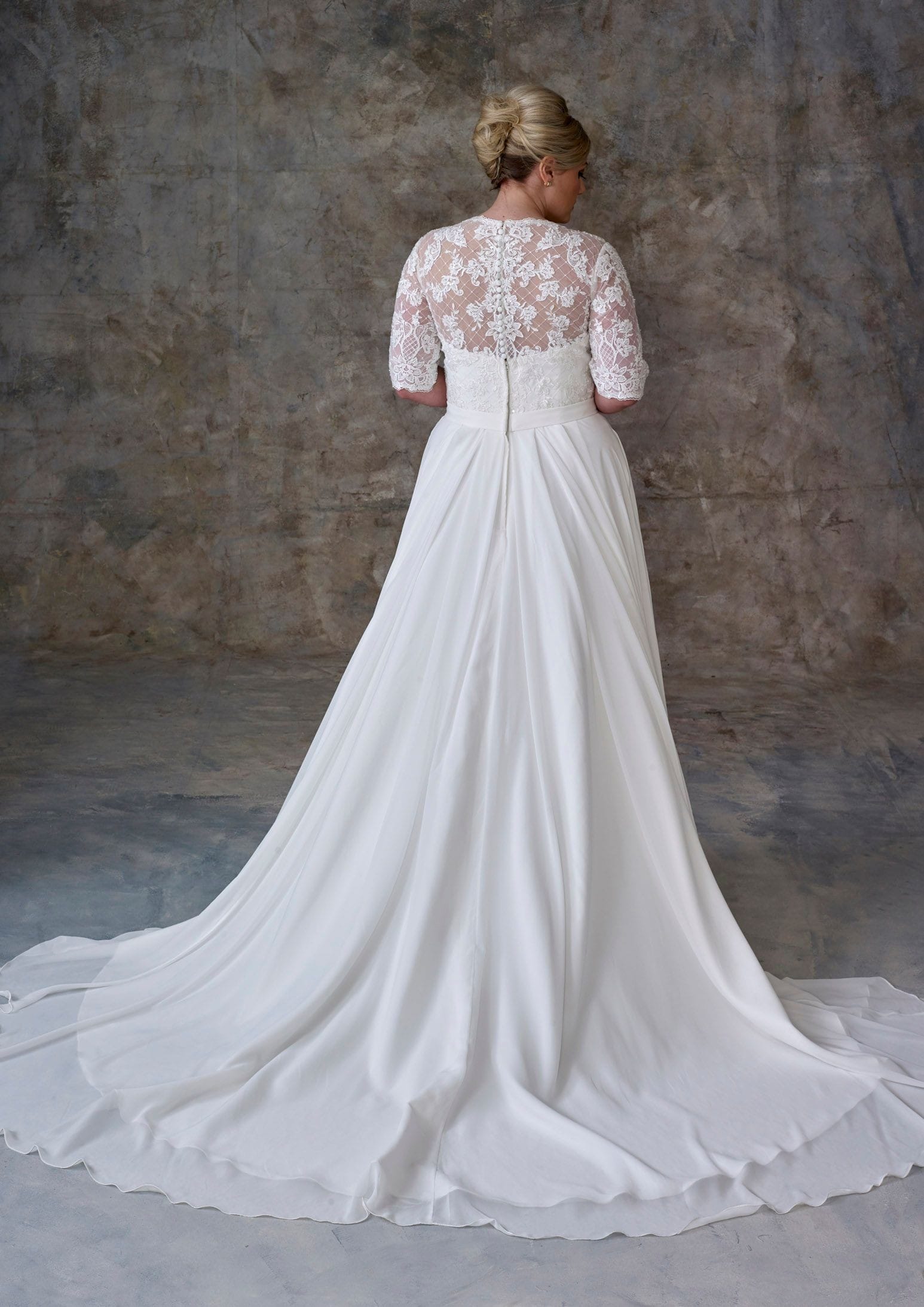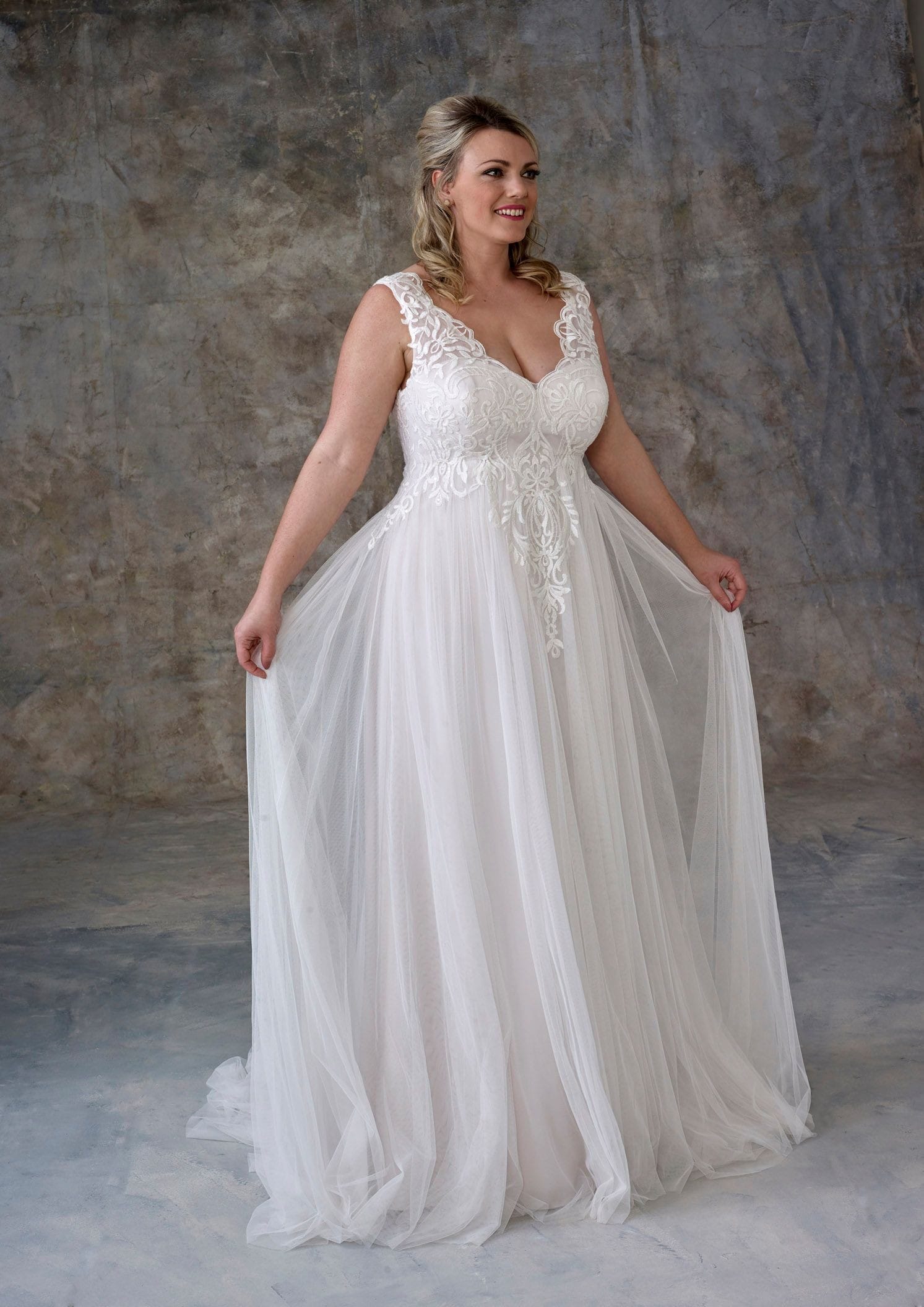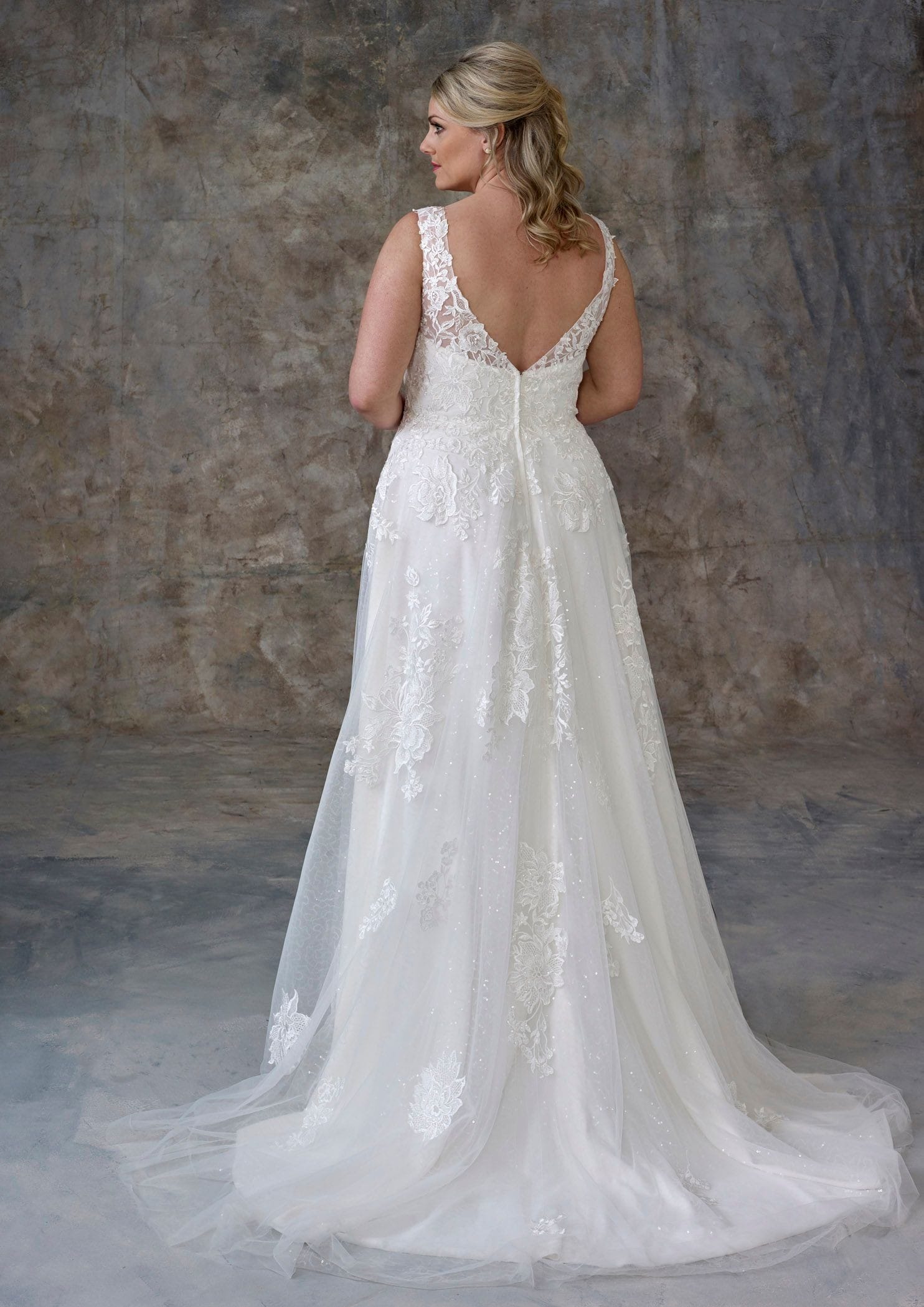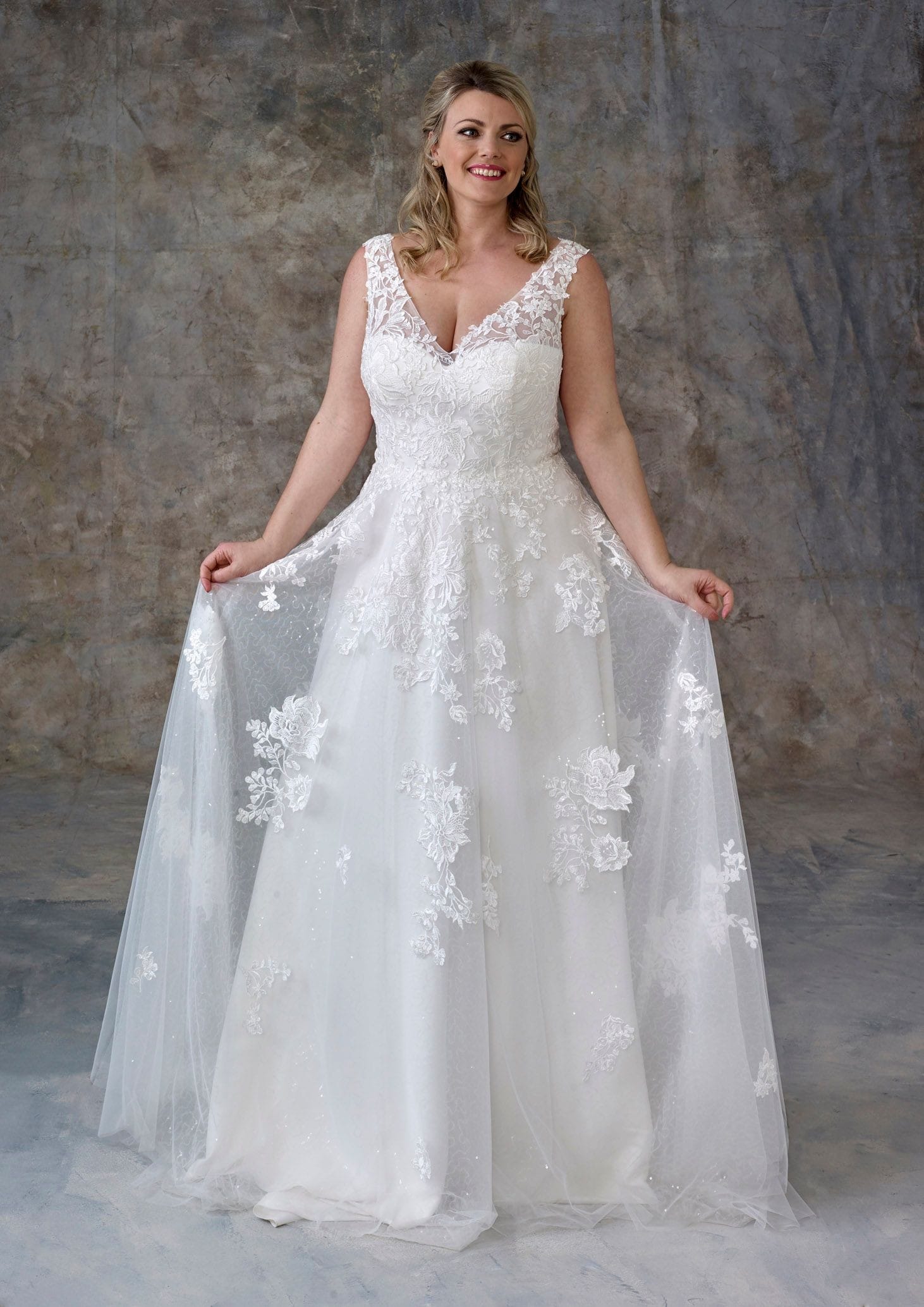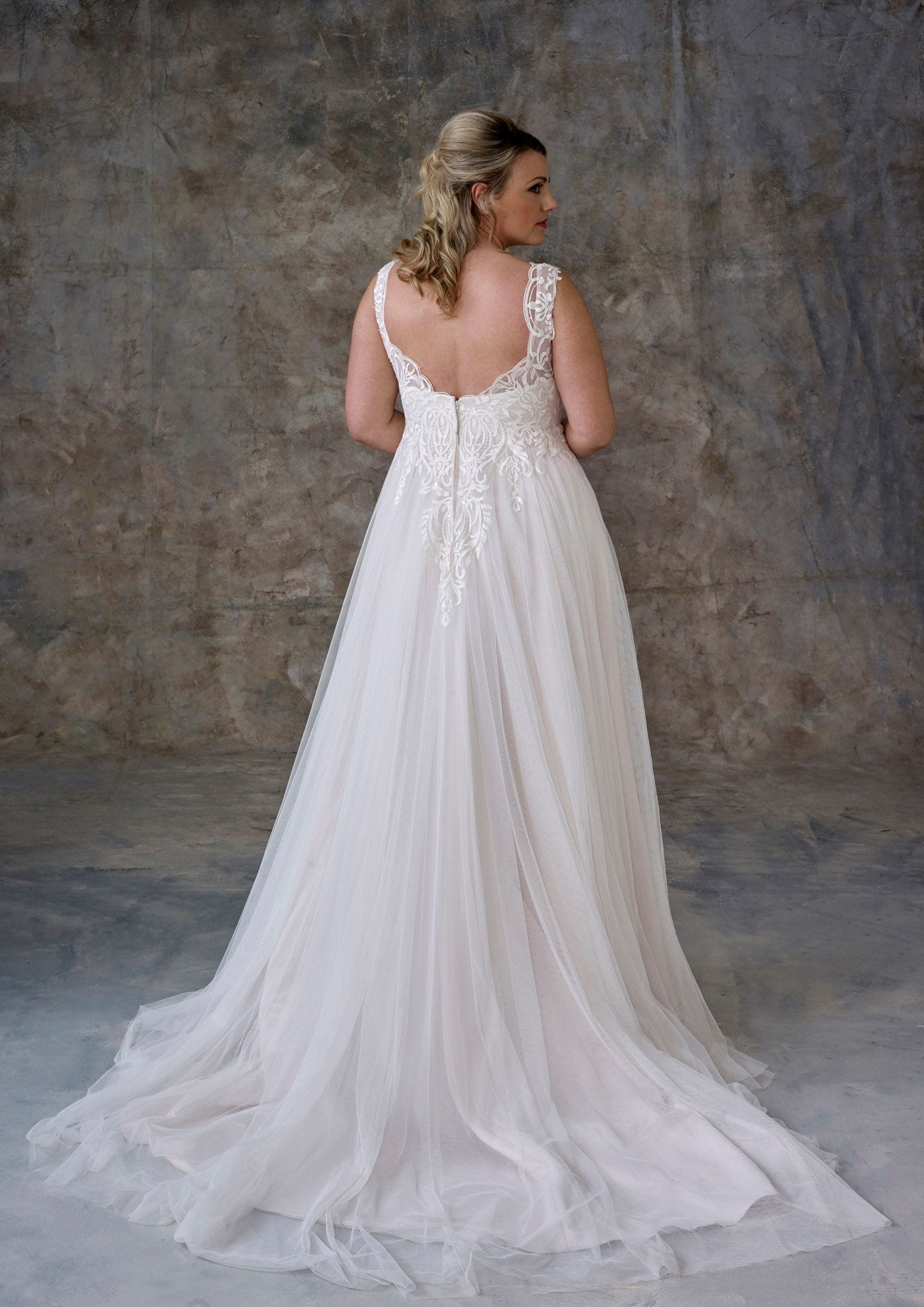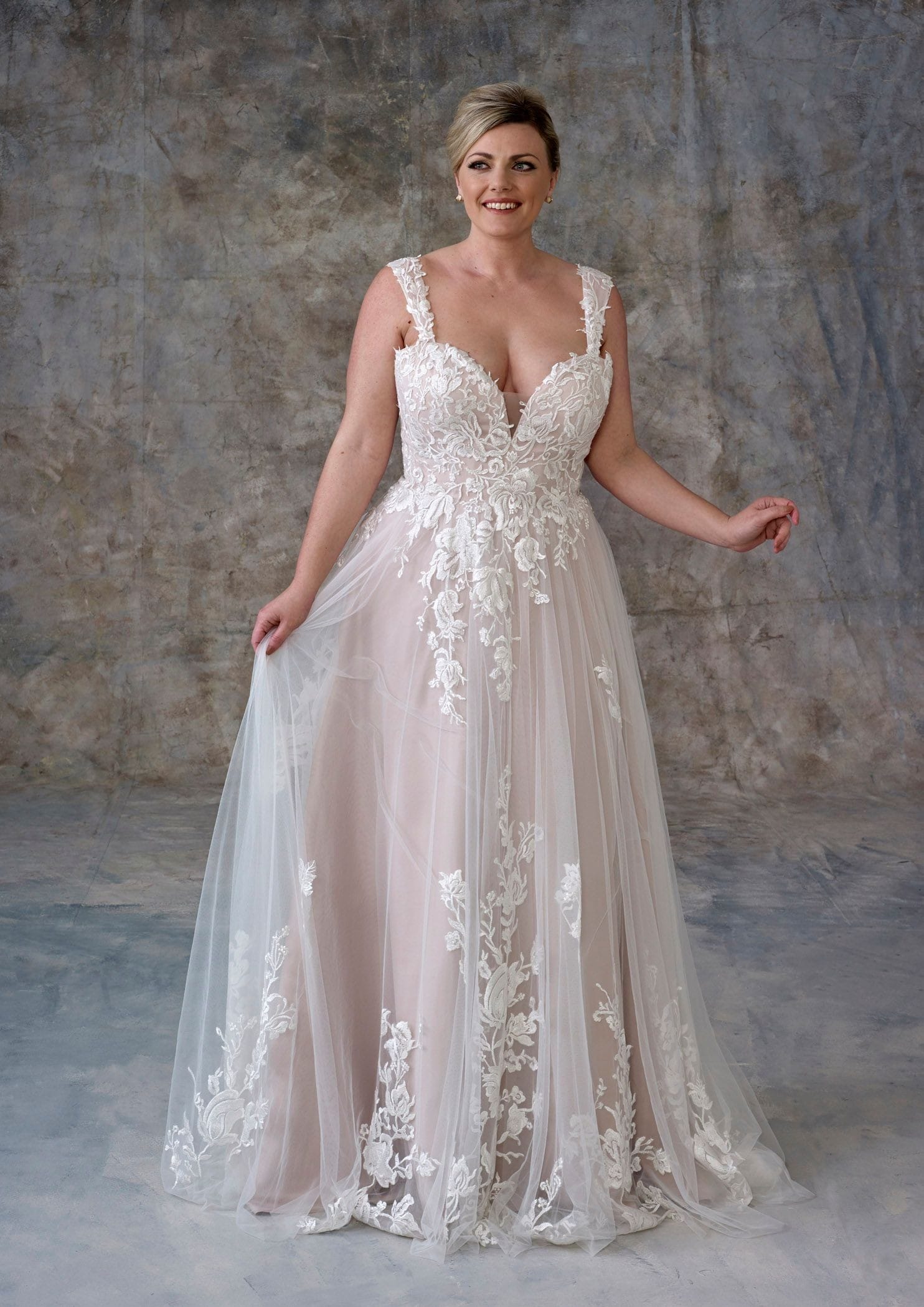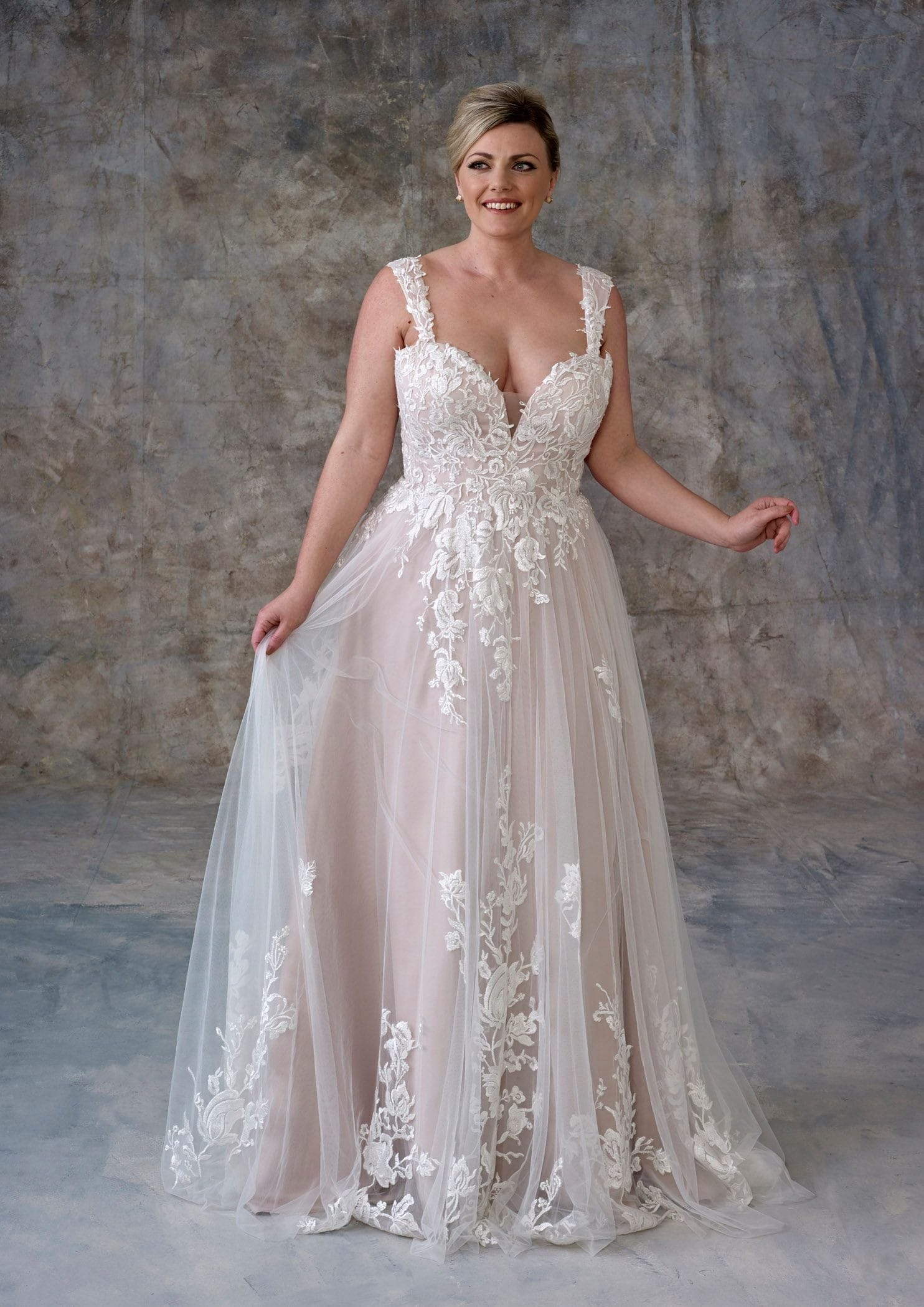 Stylish Contemporary Bridal Dresses Made Affordable For You
All Binaco Evento wedding dresses and bridal accessories collections have been designed with you in mind. Their affordable and elegantly trendy designs made of timeless fabrics and with exquisite detail are available in various sizes. Light up your perfect day with a selection of Bianco Evento designs, all available in a short time frame and at a price-range that suits you. Some of these dresses can literally be with you within a week.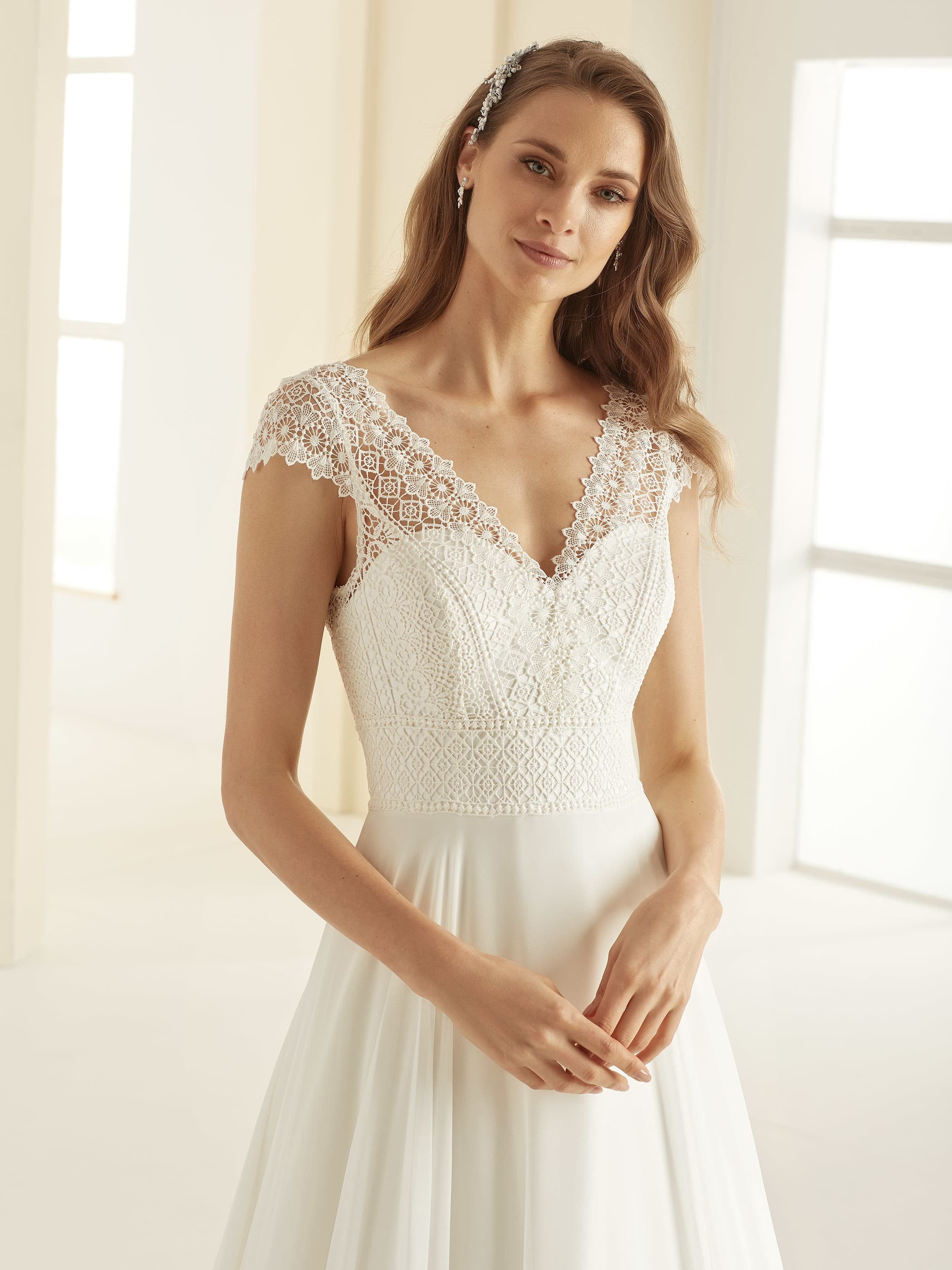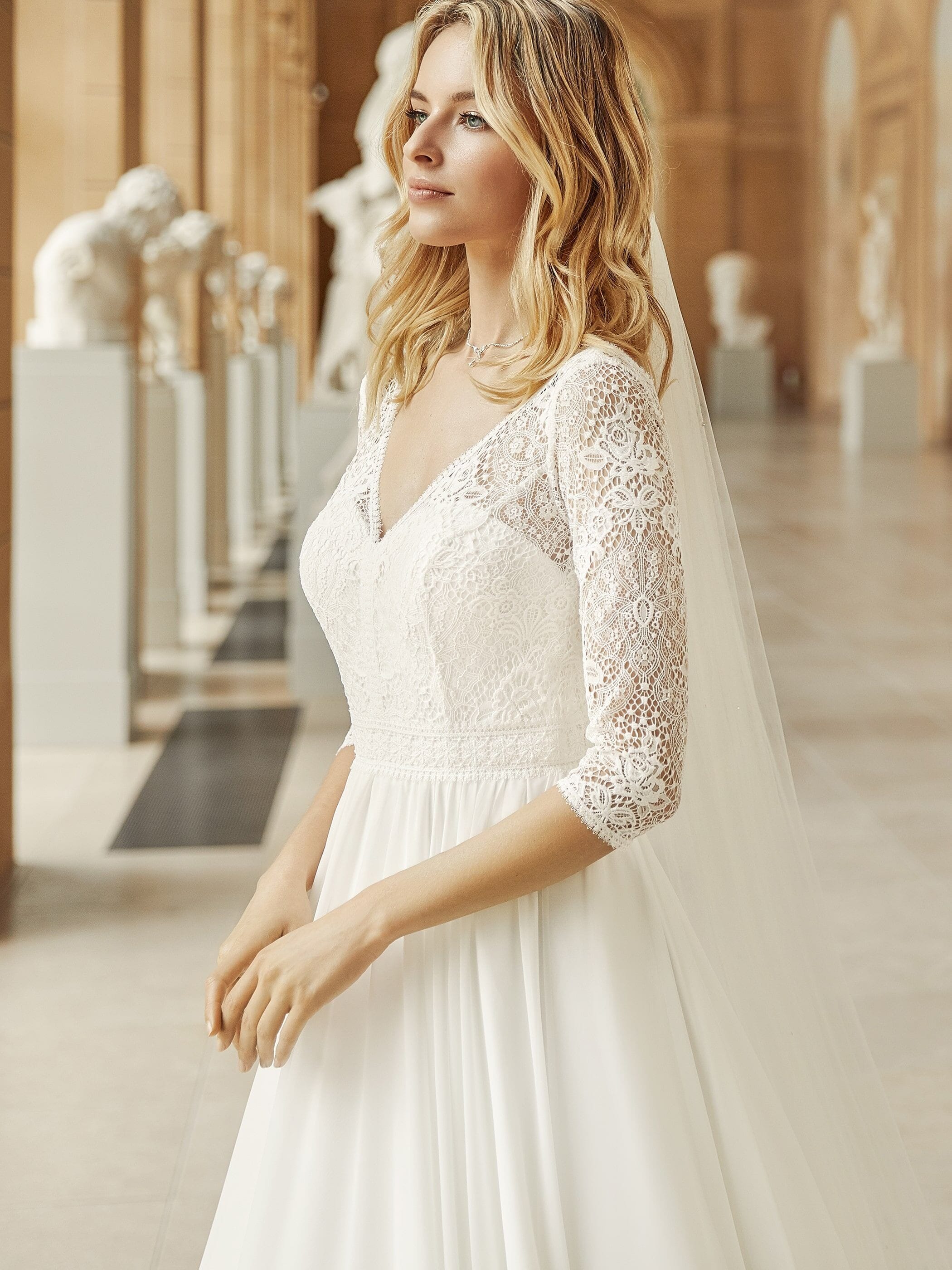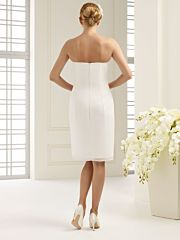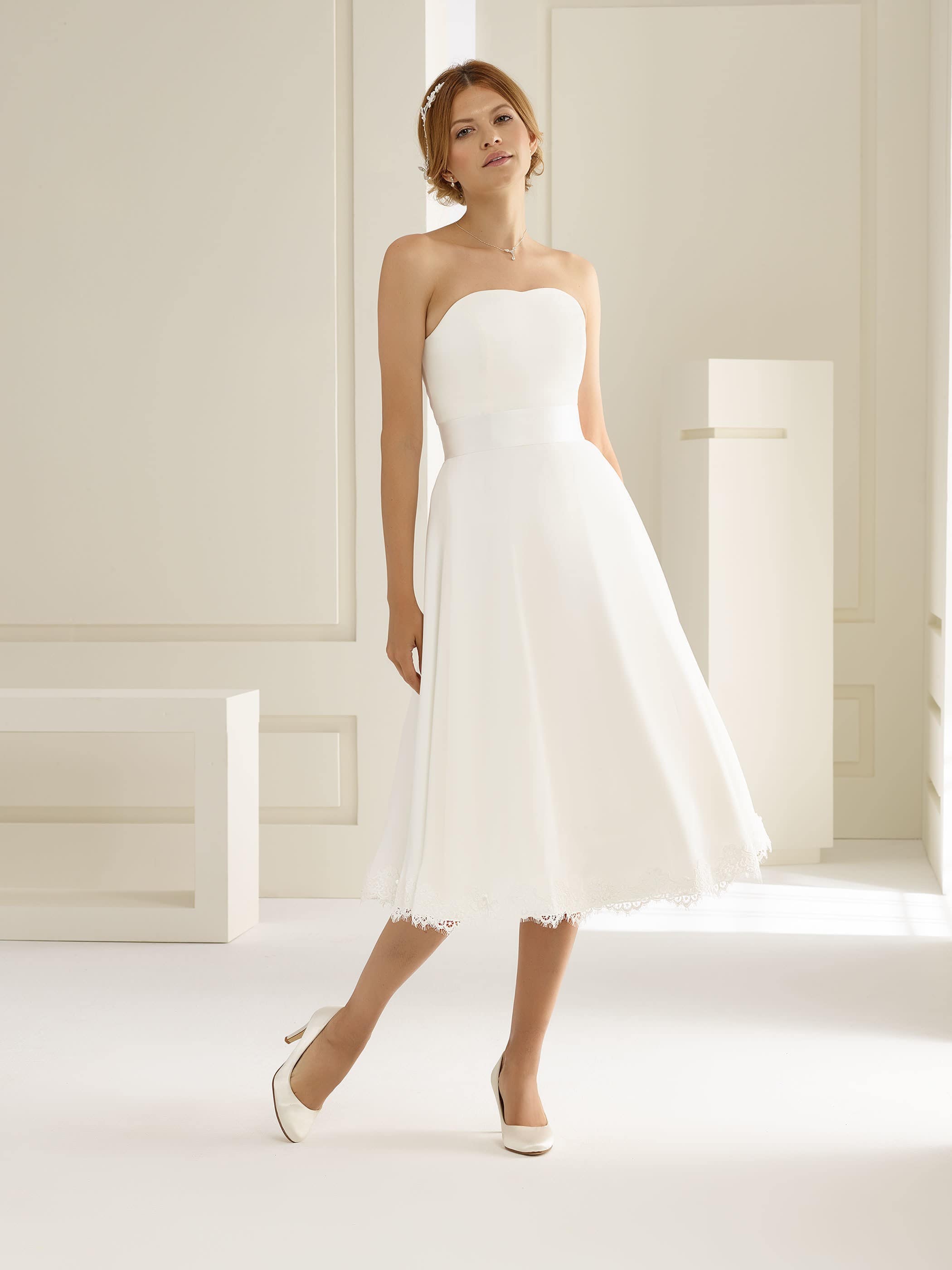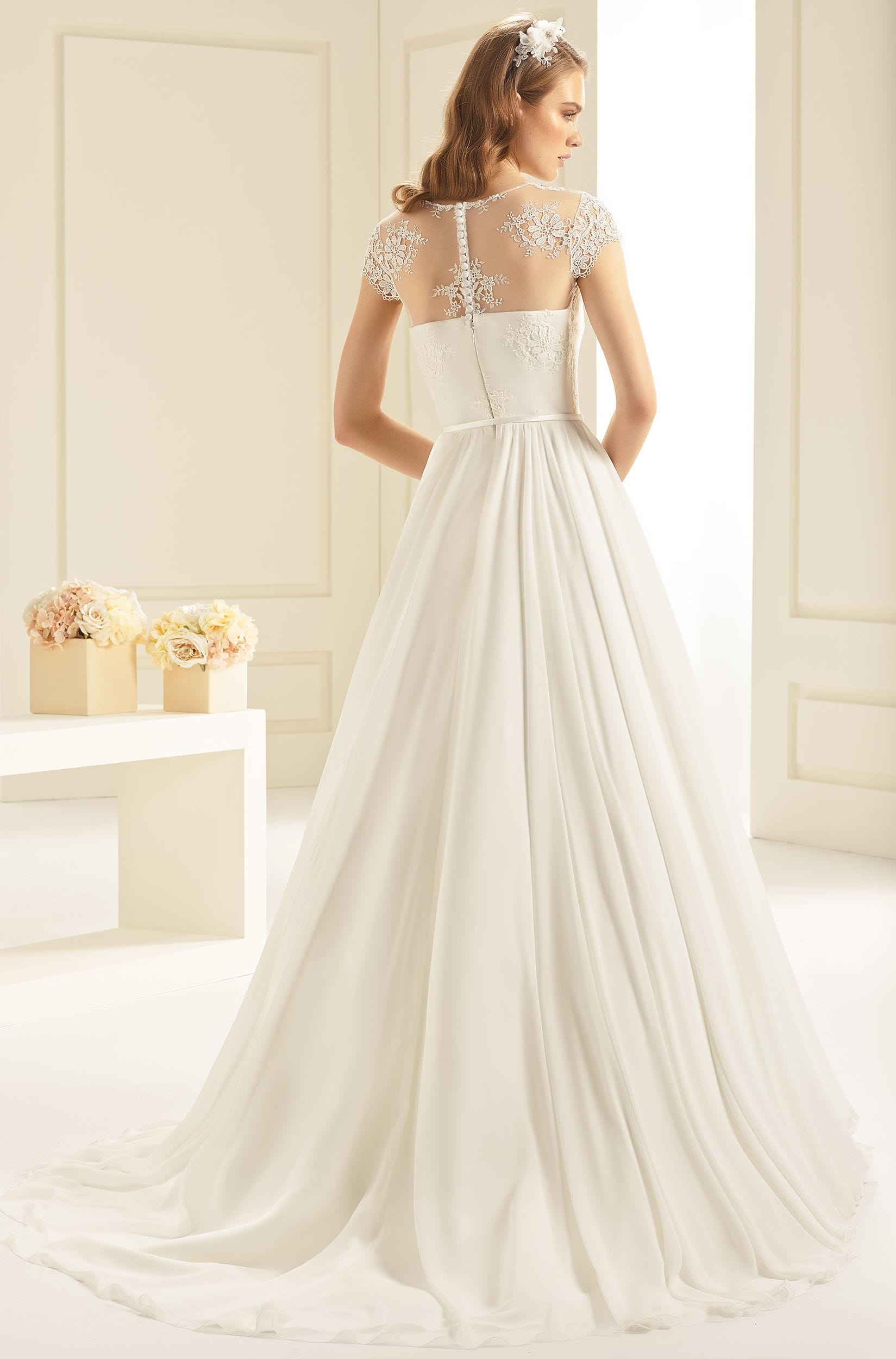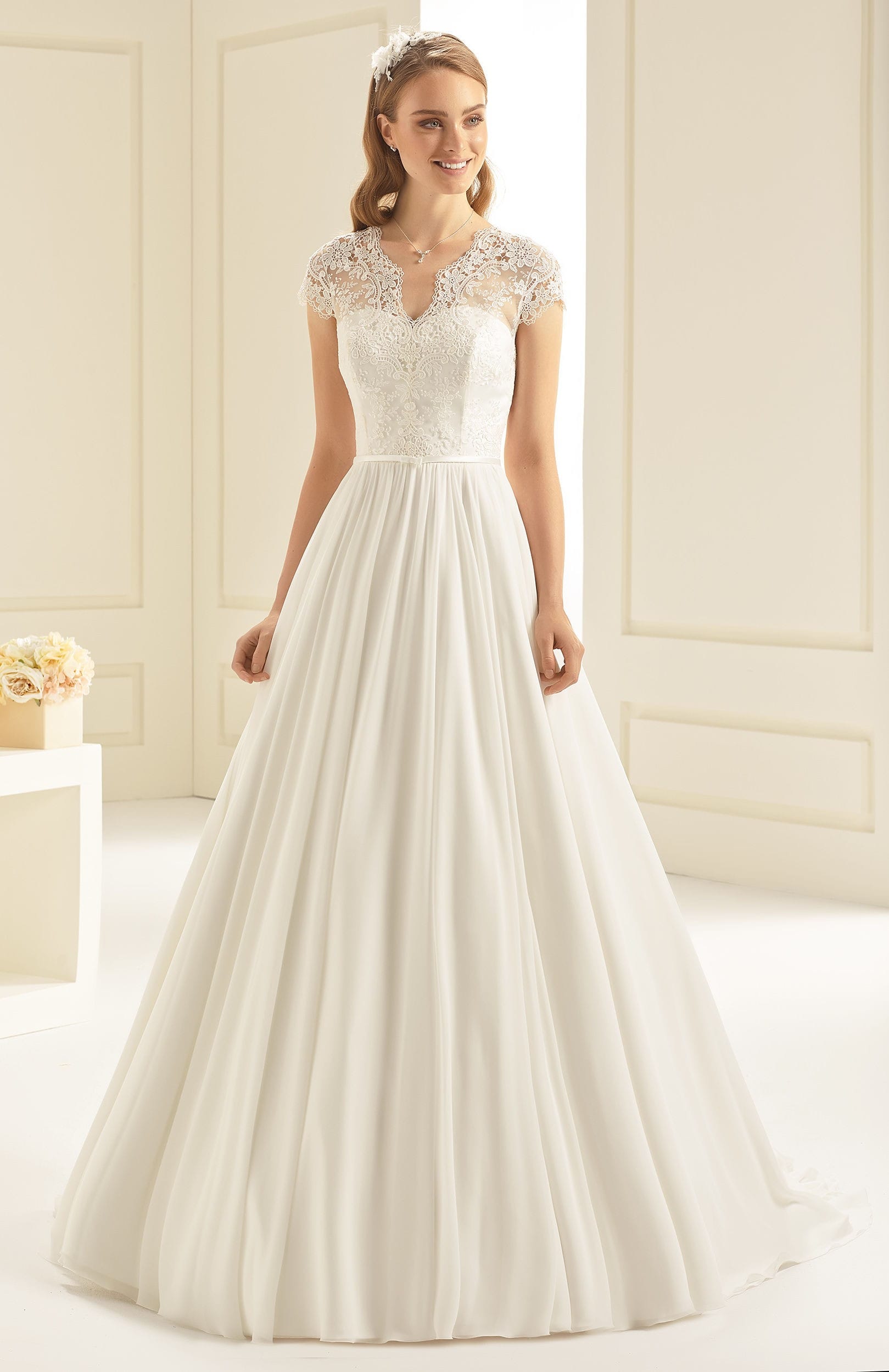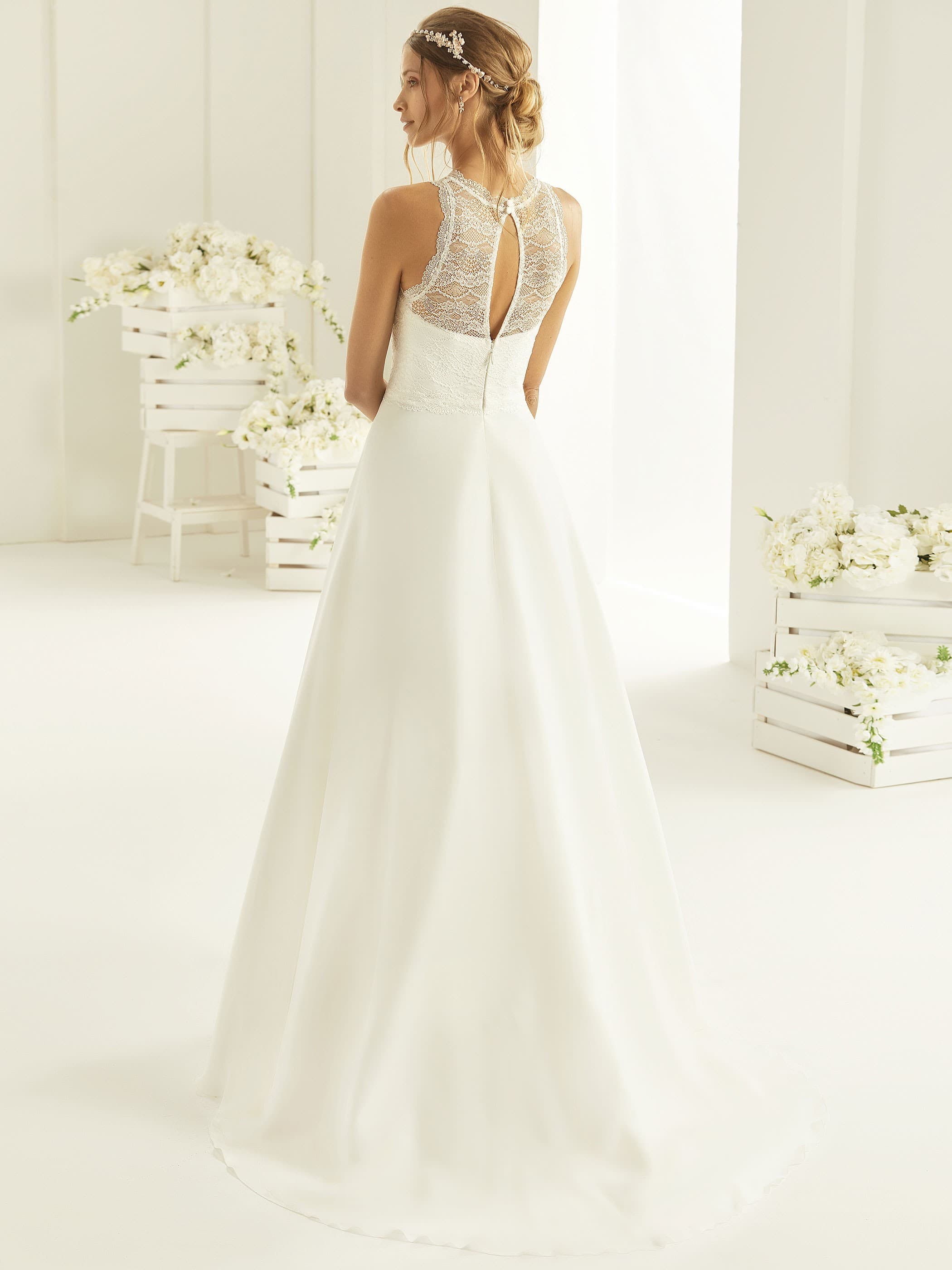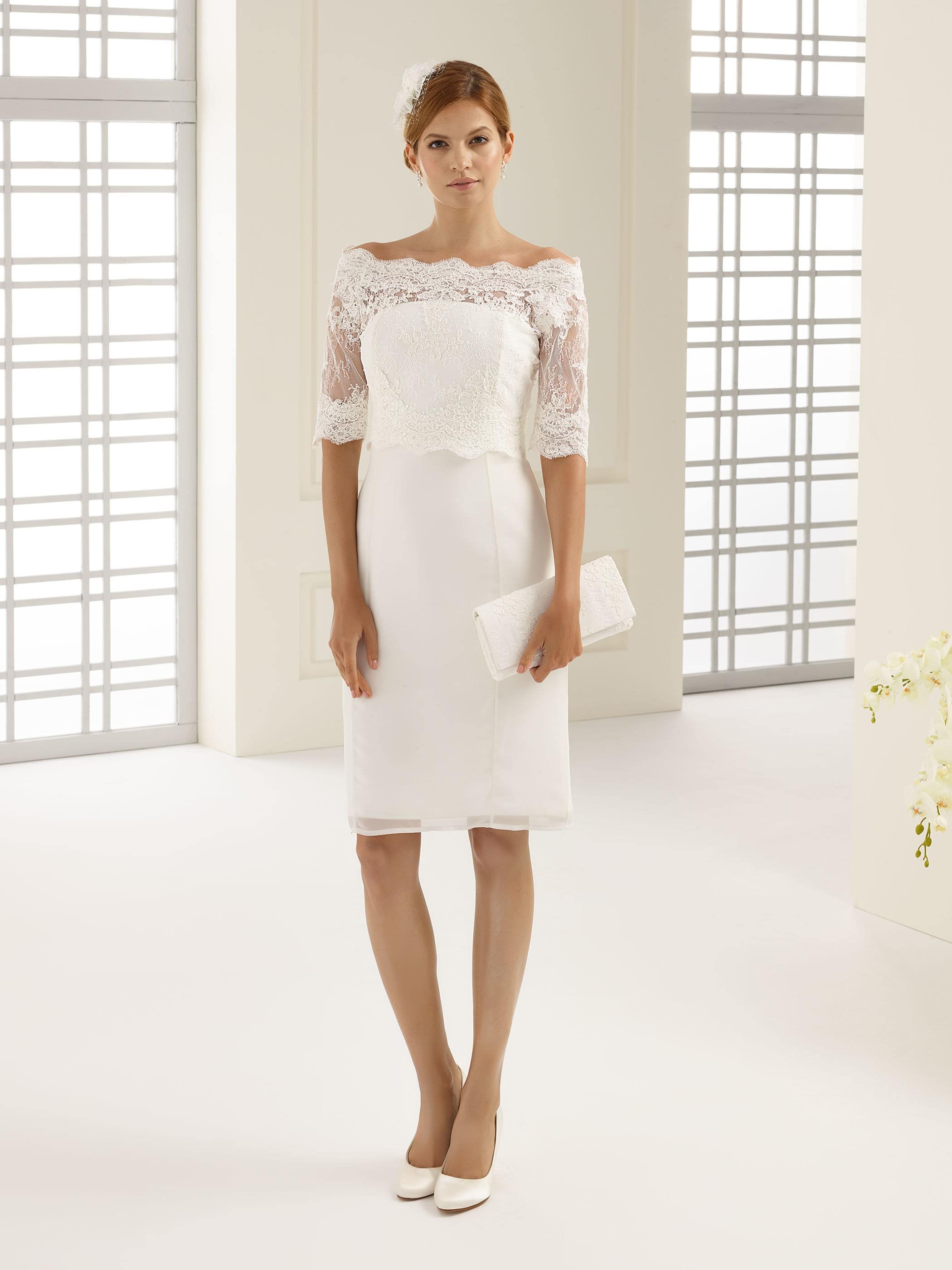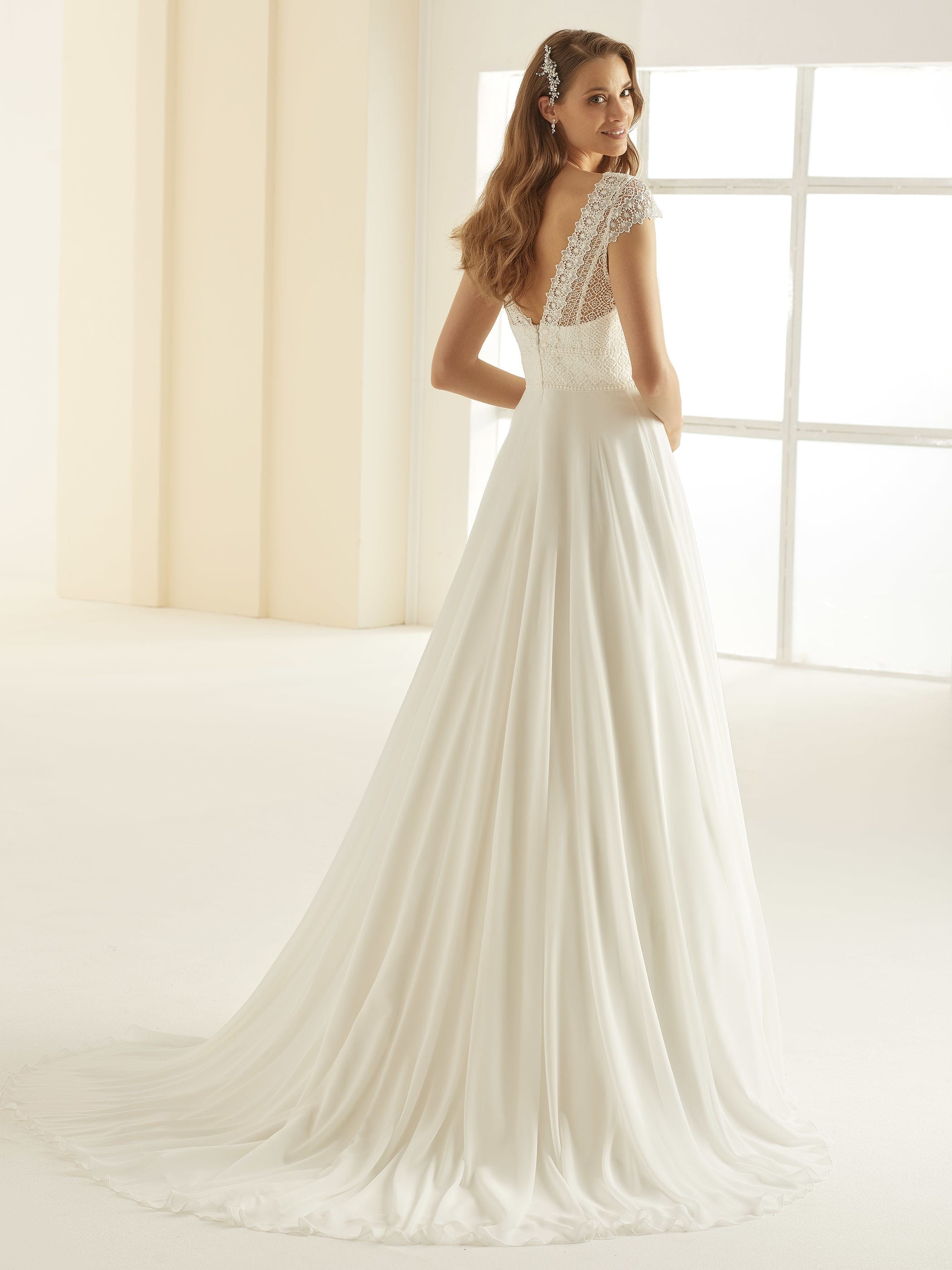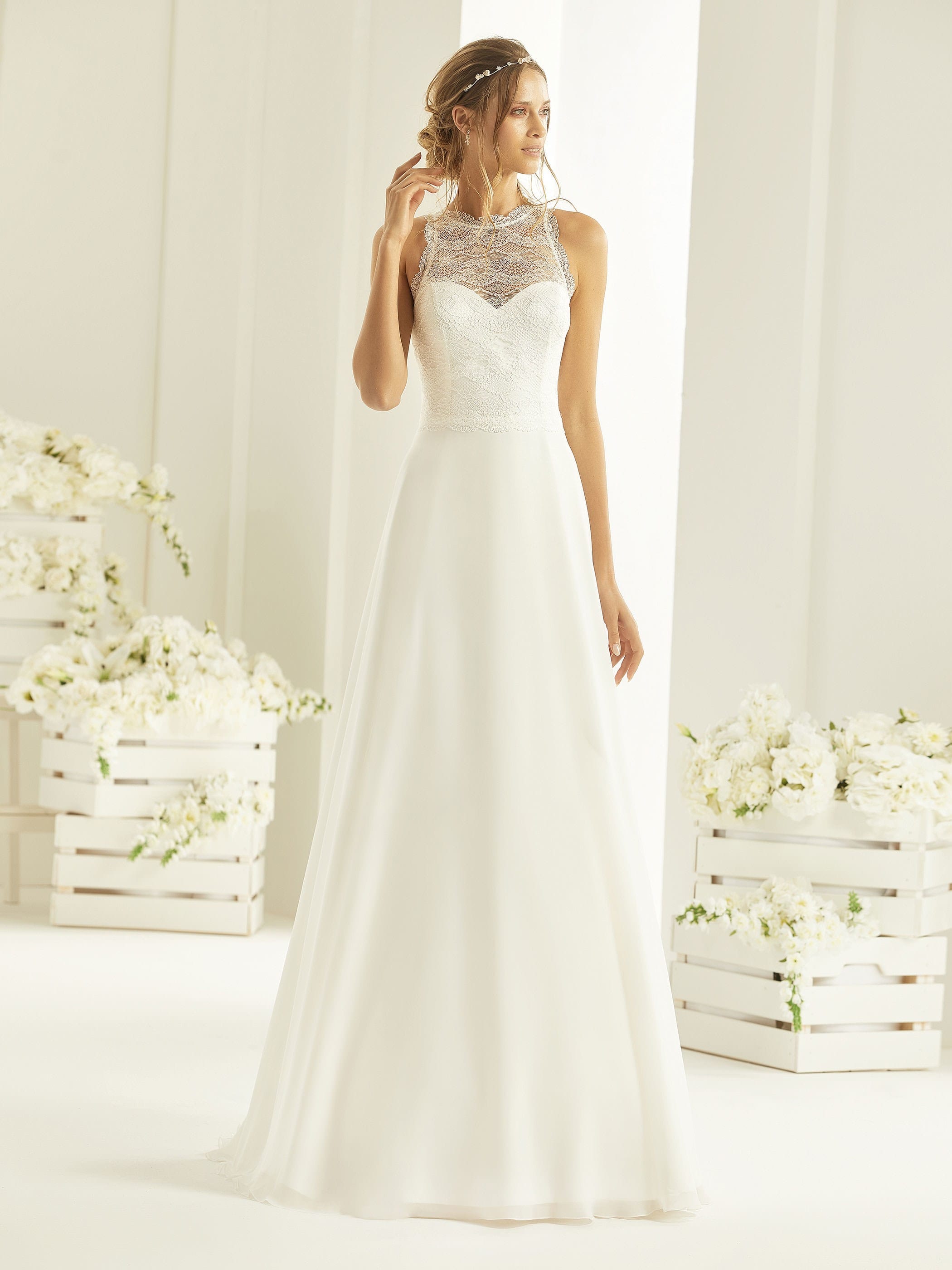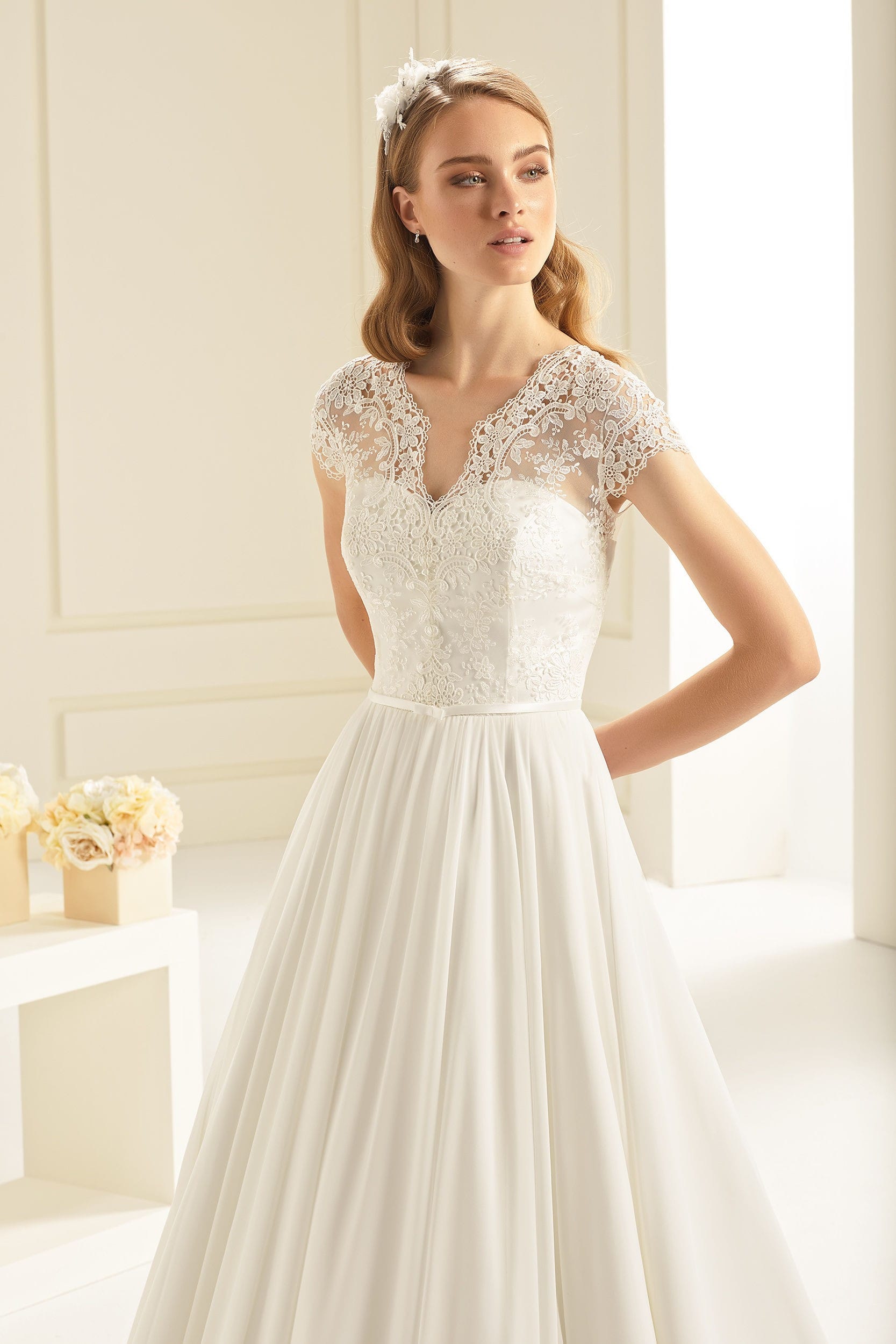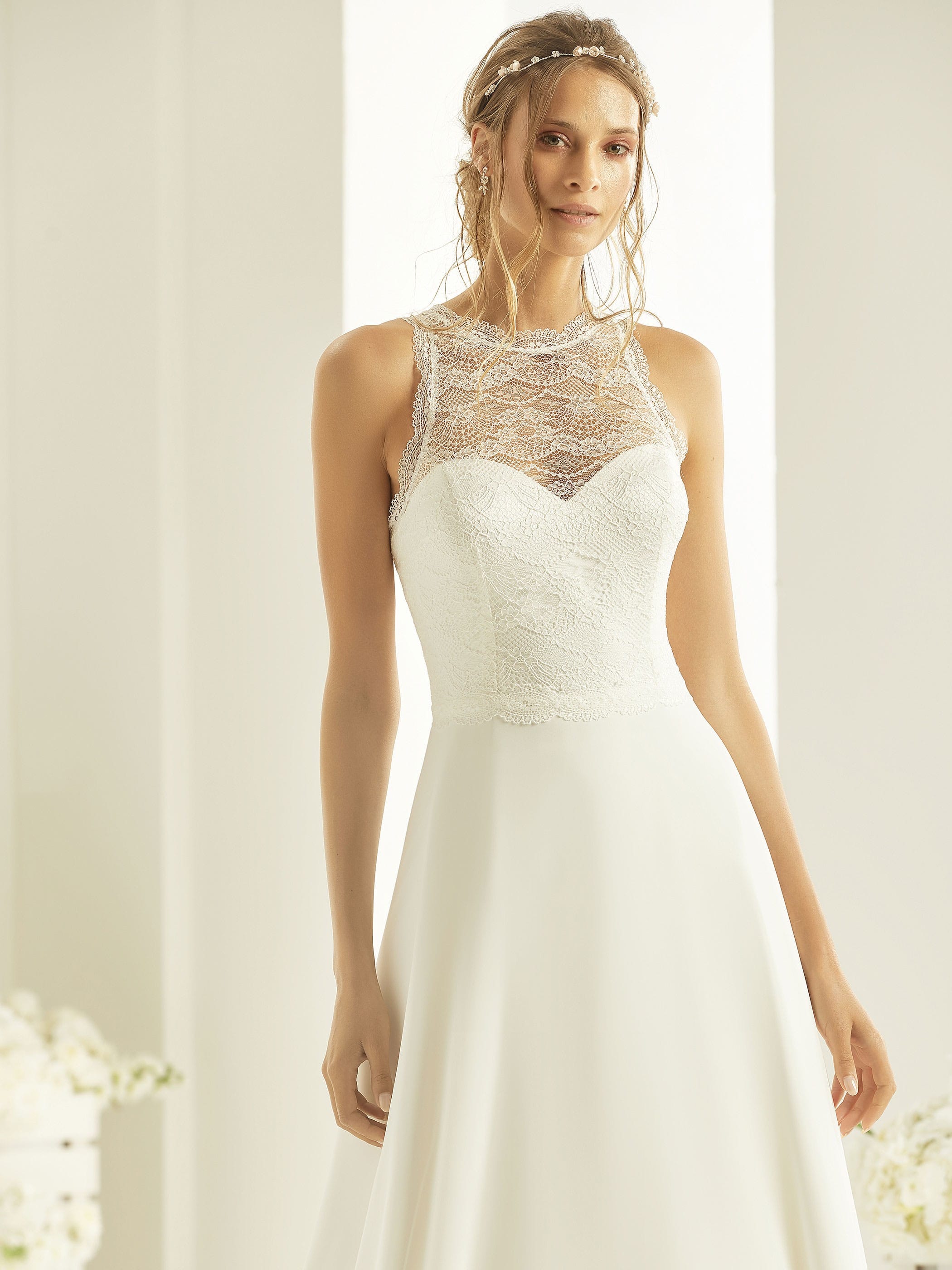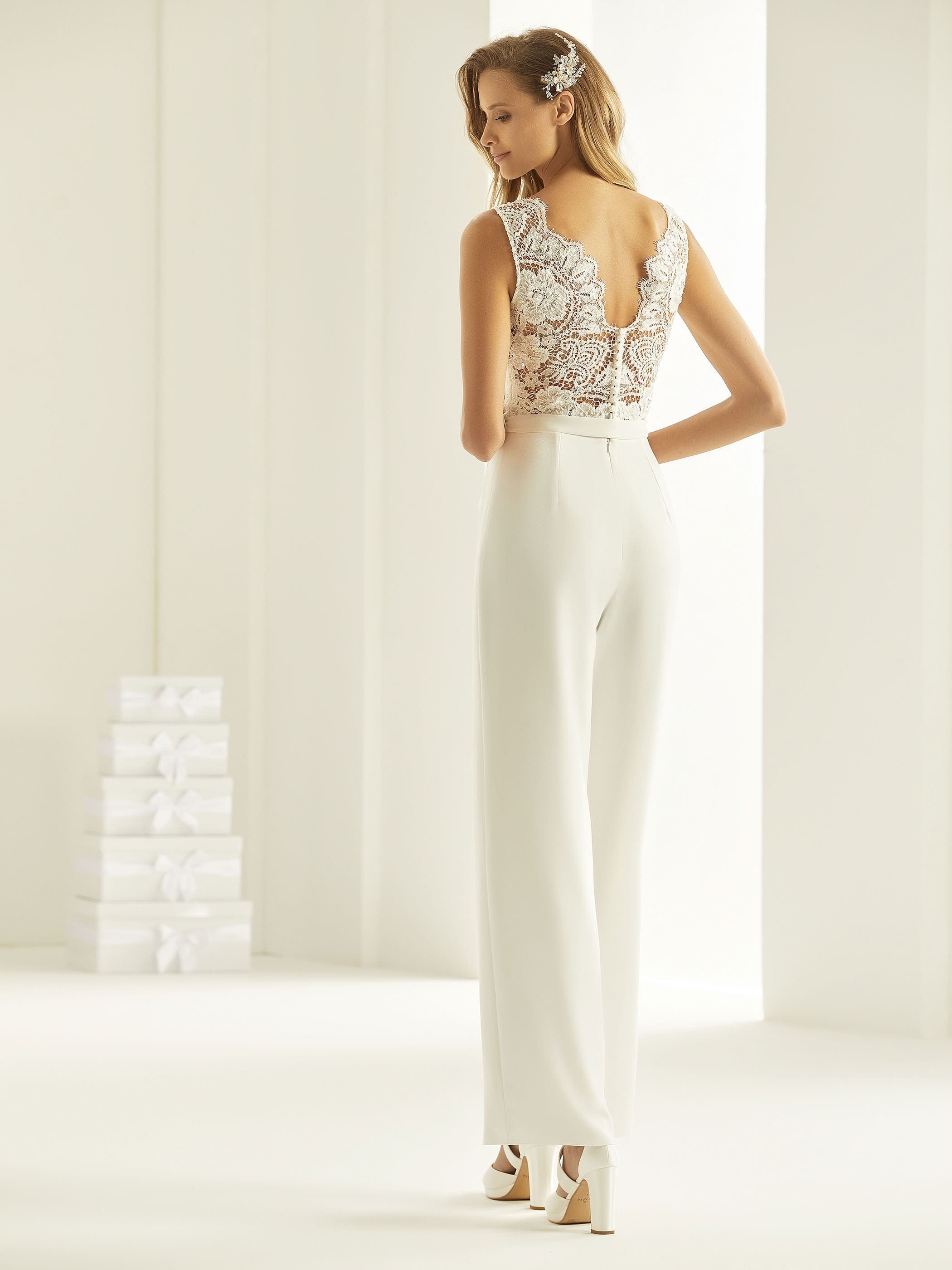 Richard Designs is a UK family owned and run business, founded over 30 years ago. In that time they have grown to become a leading designer and manufacturer of bridal gowns and accessories in the UK, with stockists worldwide. They have some really special and unique dresses of all styles and shapes. They also provide some stunning veils, accessores, bridesmaids, flower girls and mother of the bride outfits.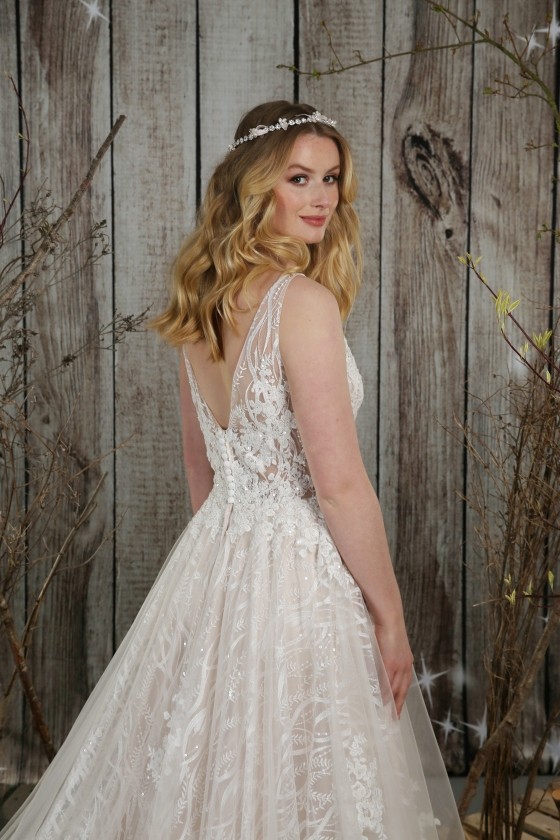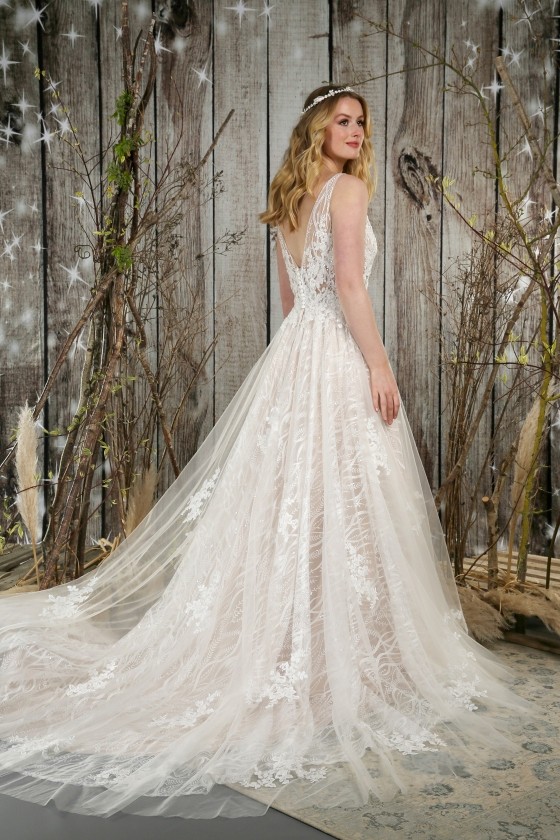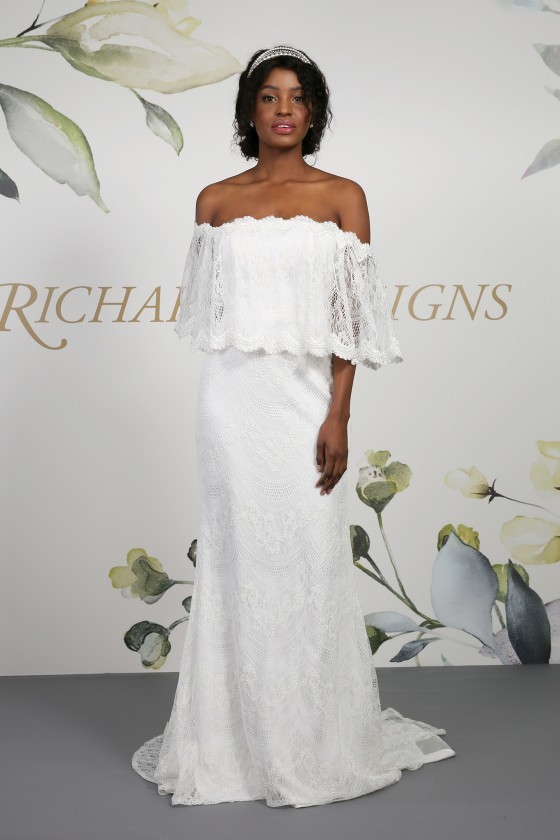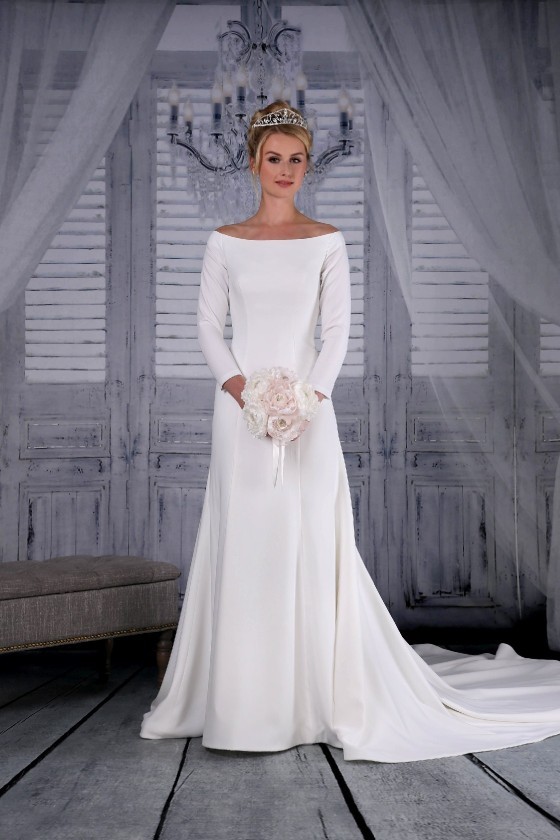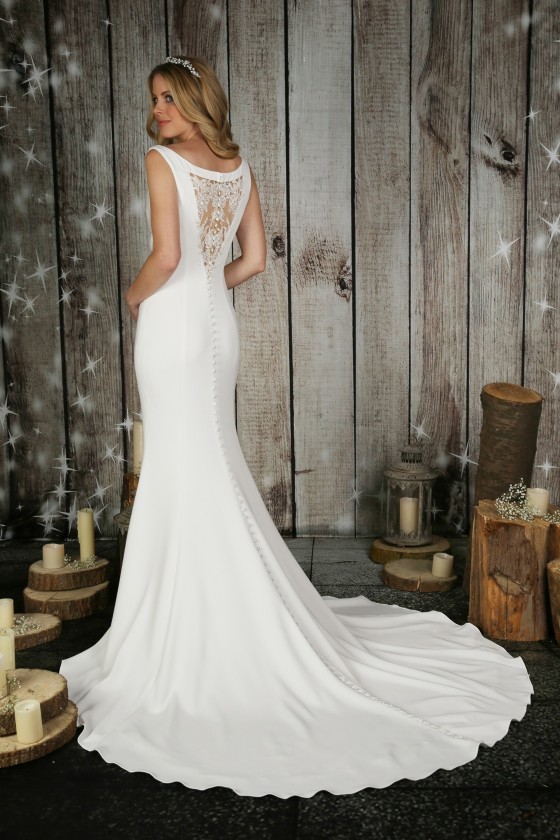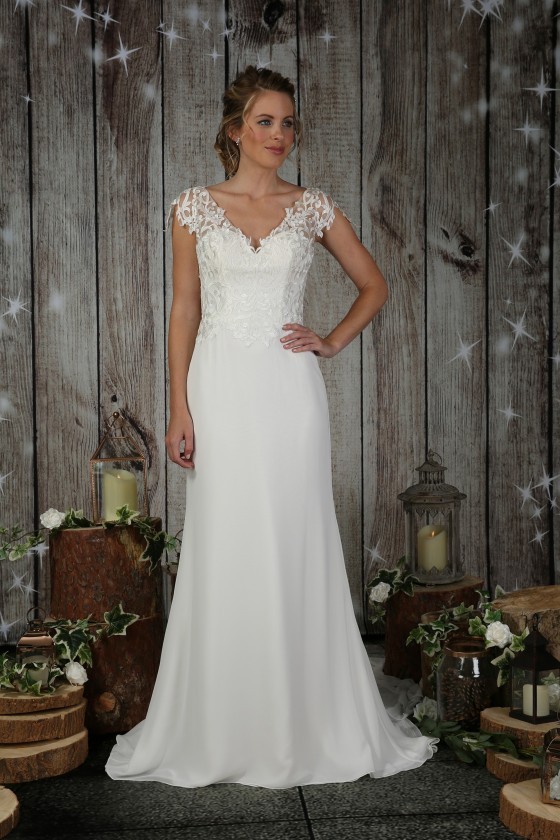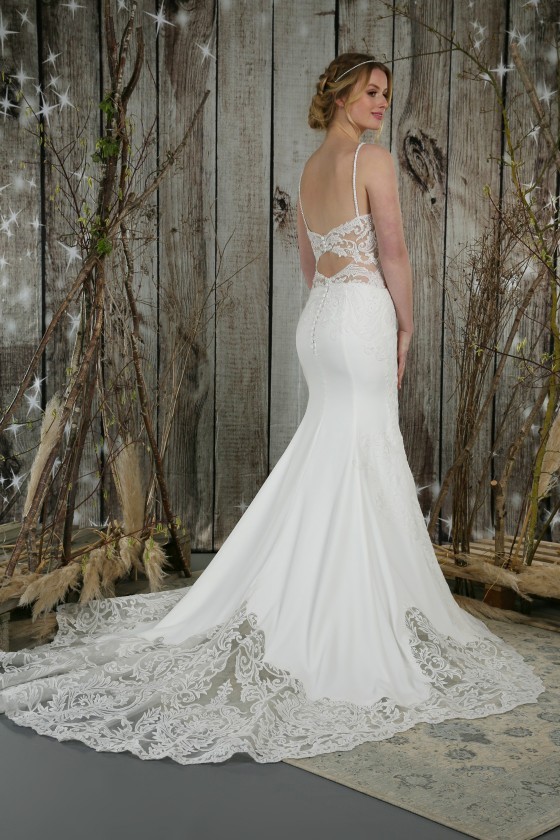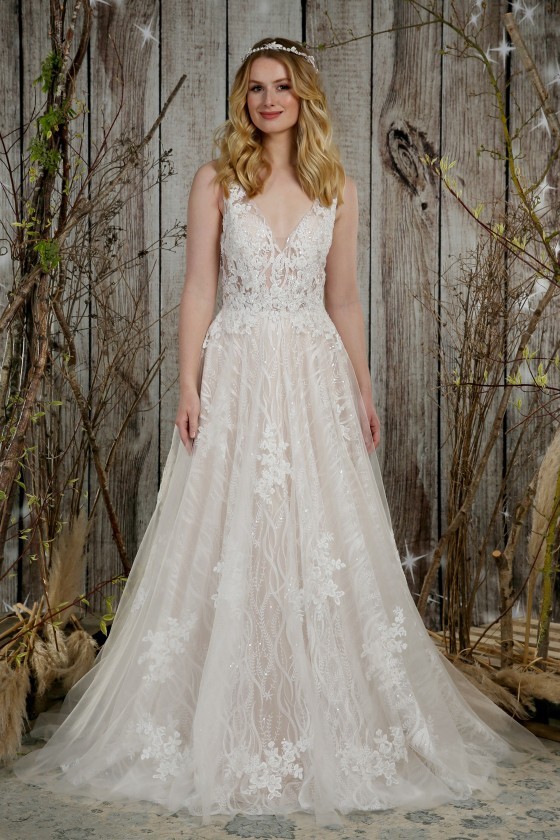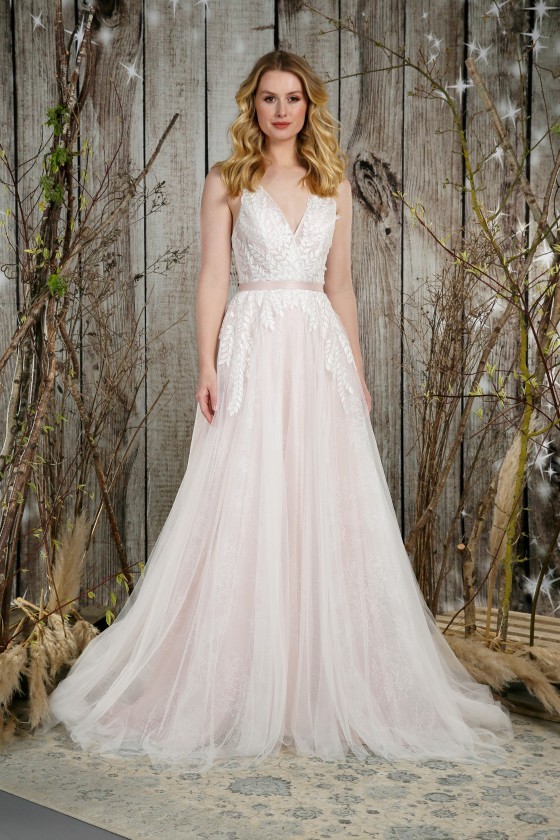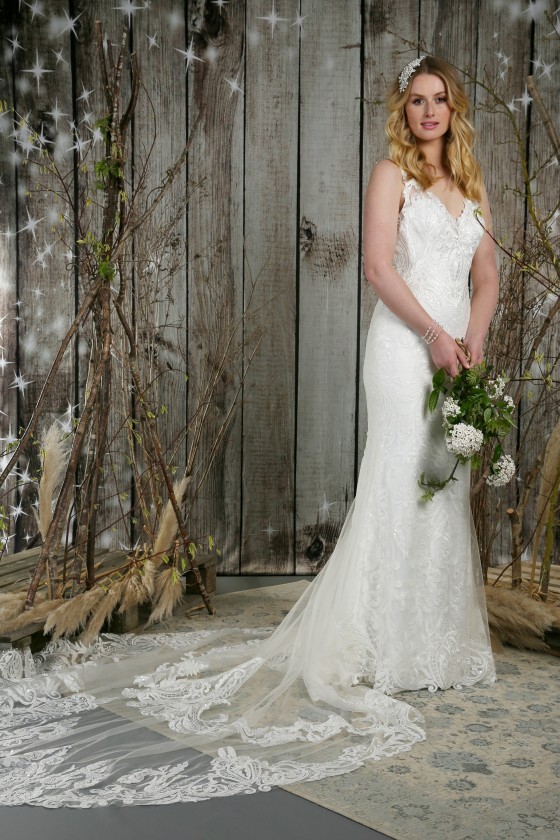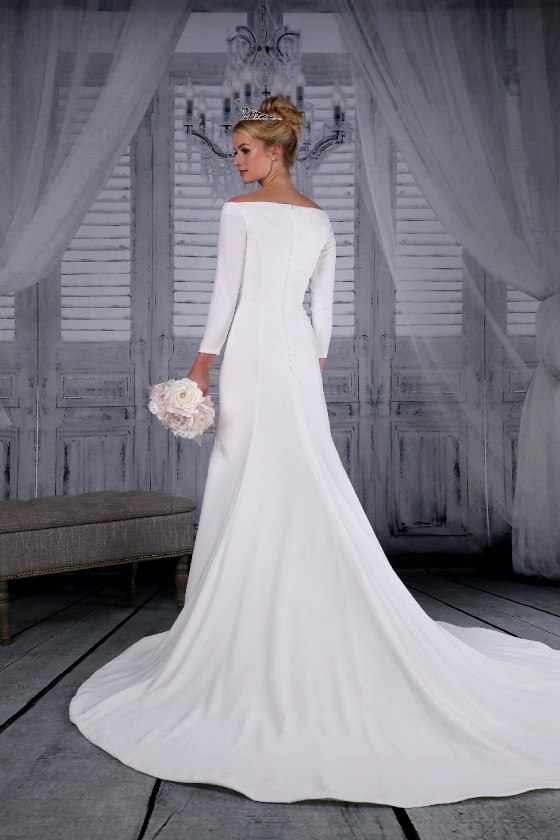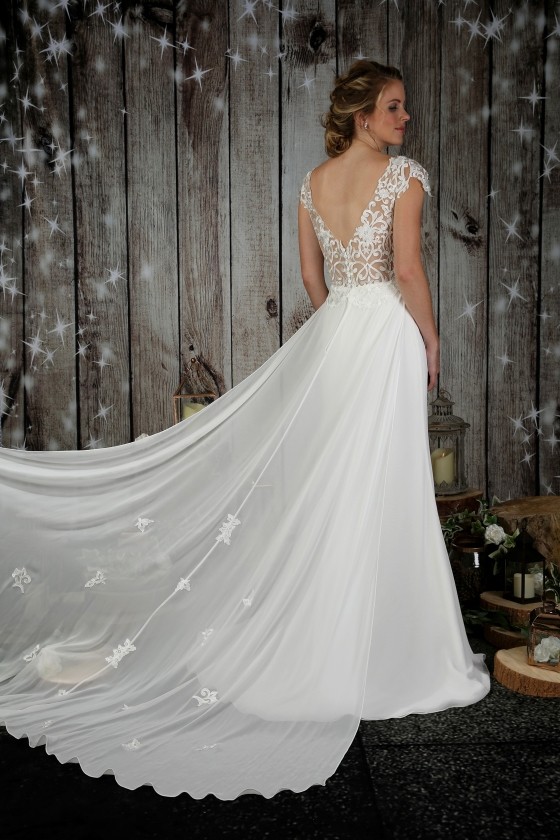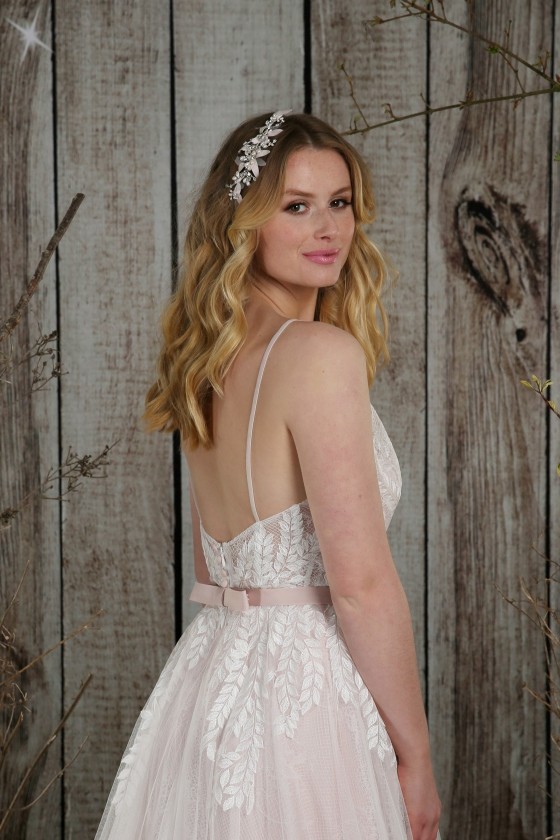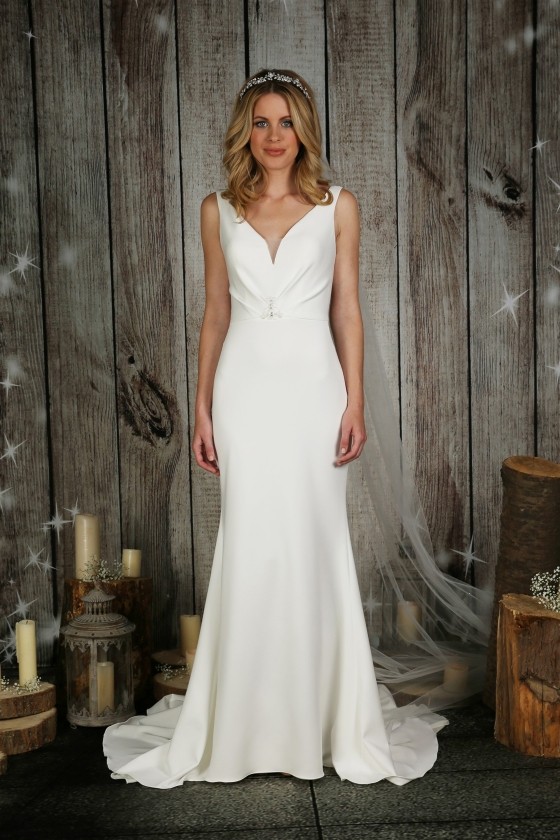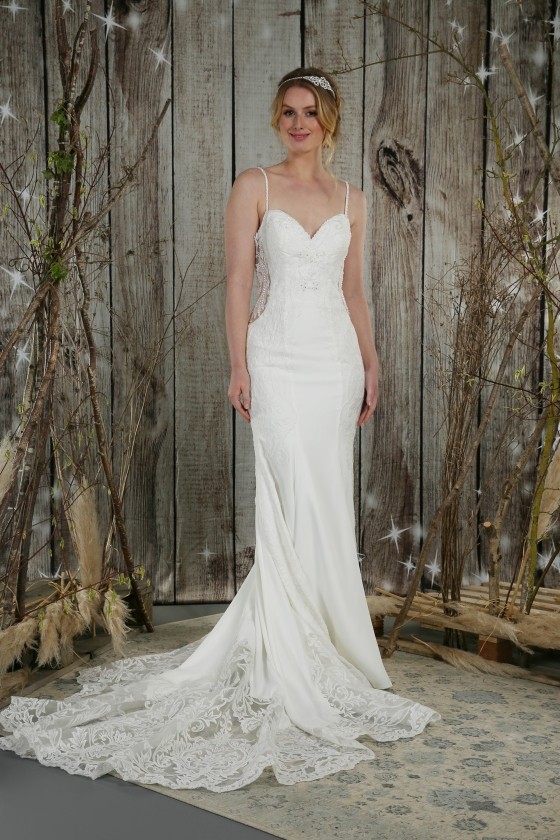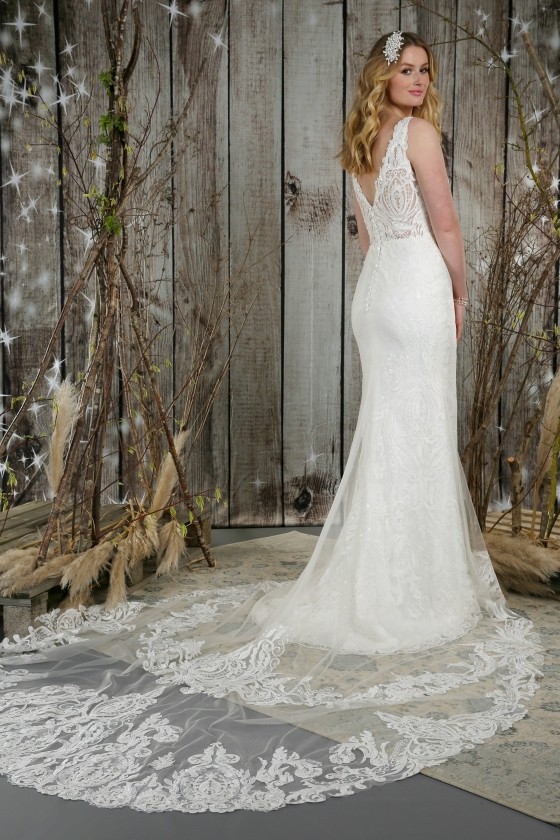 This is our capsule collection that are not only stunning, but also at an affordable price, without paying for a designer name. Most of these designs are available within one week of ordering.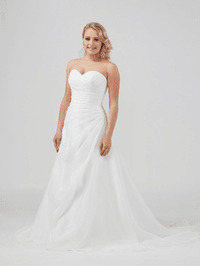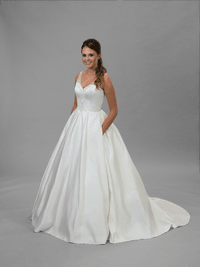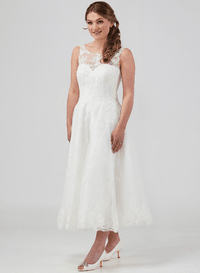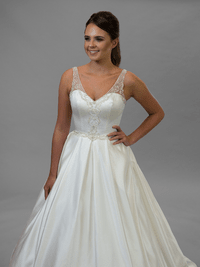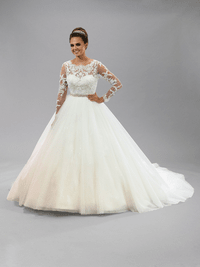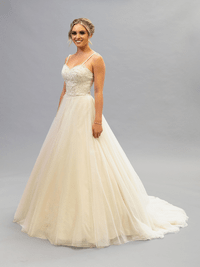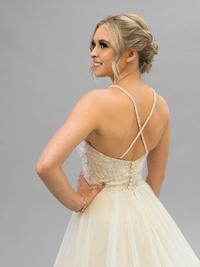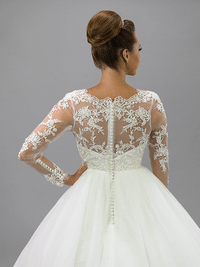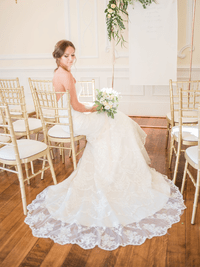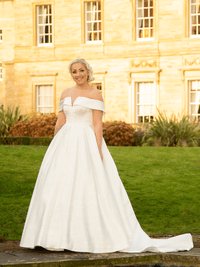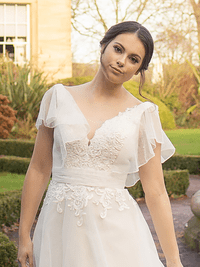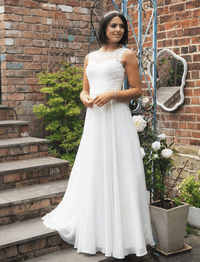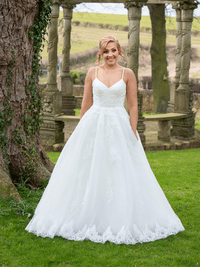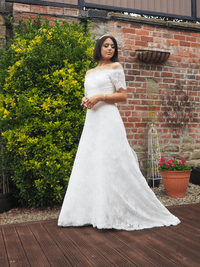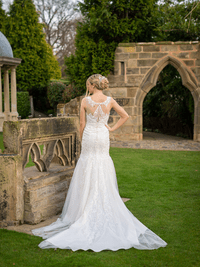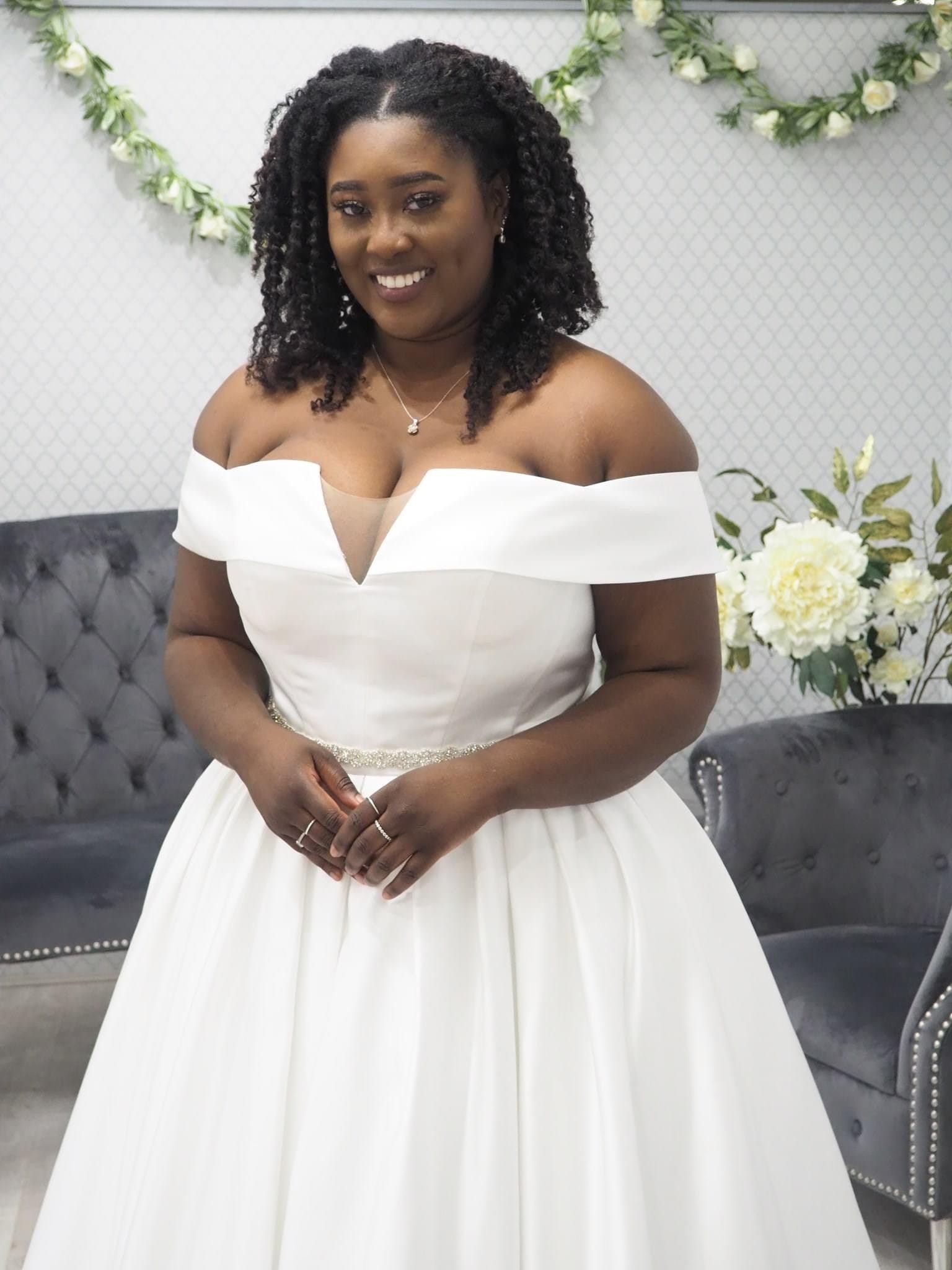 FIND YOUR DREAM DRESS AT A FRACTION OF THE PRICE
Bridal Designer Sample Sale
Are you unable to wait months while your made to order dress arrives?
Do you have a limited budget and can't afford the high designer prices, but you still want the designer dress?
Or do you just want to save some money?
If you answered 'YES' to any of these questions, then the sample sale could be the solution for you.
We always have sample dresses available to purchase, and our seamstress can ensure they fit to perfection.
Designers are constantly bringing out new dresses, which is why some dresses go into the sale. Some will be like new!
Book an appointment to come and see our selection. You may also be surprised with the prices of brand new dresses, with our cheapest starting at only £175.
You will still have the same bridal dress shopping experience, in our private upstairs bridal room.
If you don't live near, but have access to an expert seamstress, check out our shop below. We can deliver anywhere in the UK.
We want all our clients to make the most of the once-in-a-lifetime experience of shopping for their wedding dress, which is why we offer a VIP package at our bridal store. For the full celebrity experience, we offer exclusive use of the boutique for the bride and up to 4 guests, as well as serving fizz and snacks to enjoy while you shop. With a range of stunning dresses for any budget, our boutique offers everything you need. This package is available on evenings from Monday to Thursday and costs £50, a fee which is redeemable against the price of any gown you purchase at your appointment.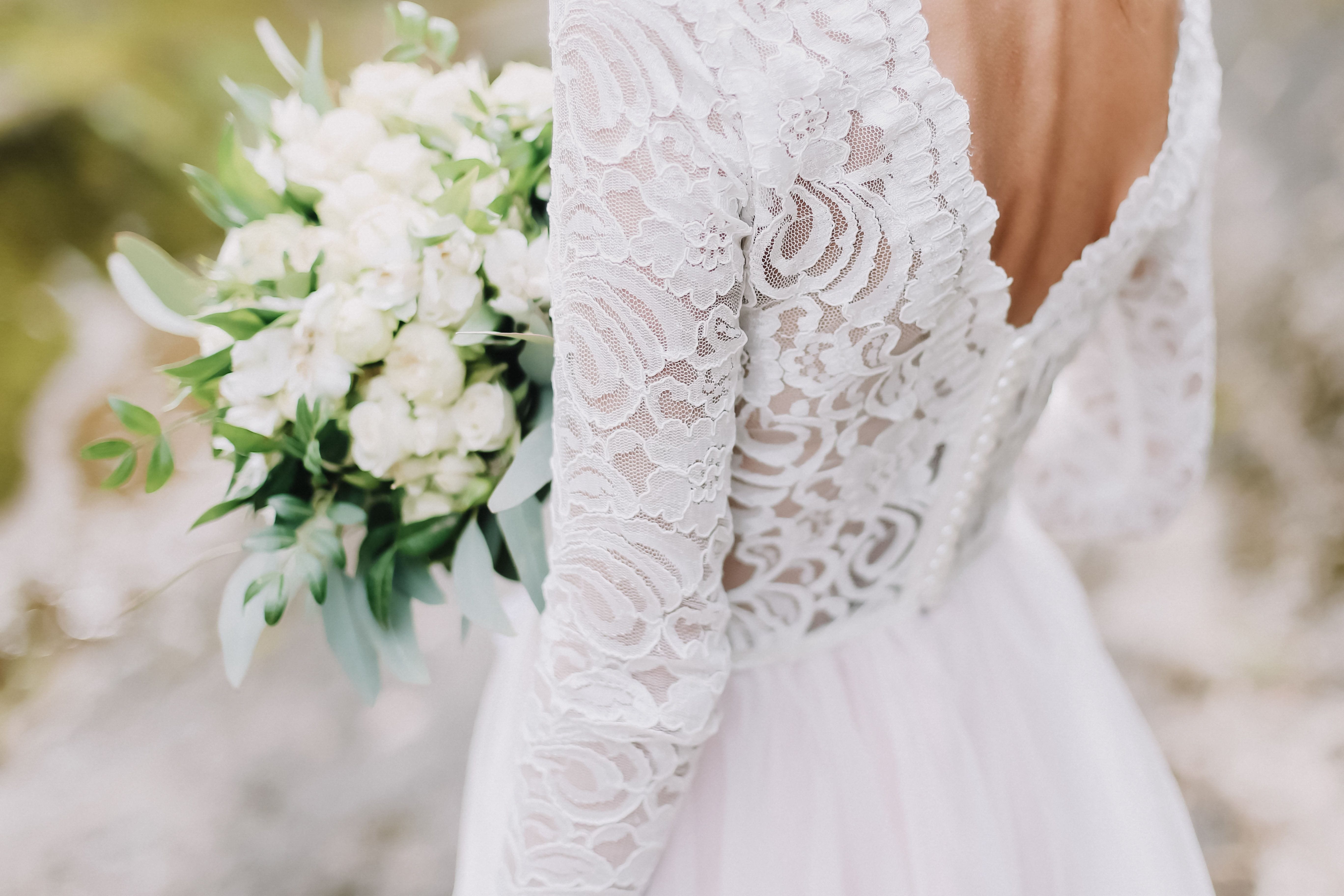 Priding ourselves on customer service, we stock a huge array of wedding and bridal dresses for all shapes and sizes